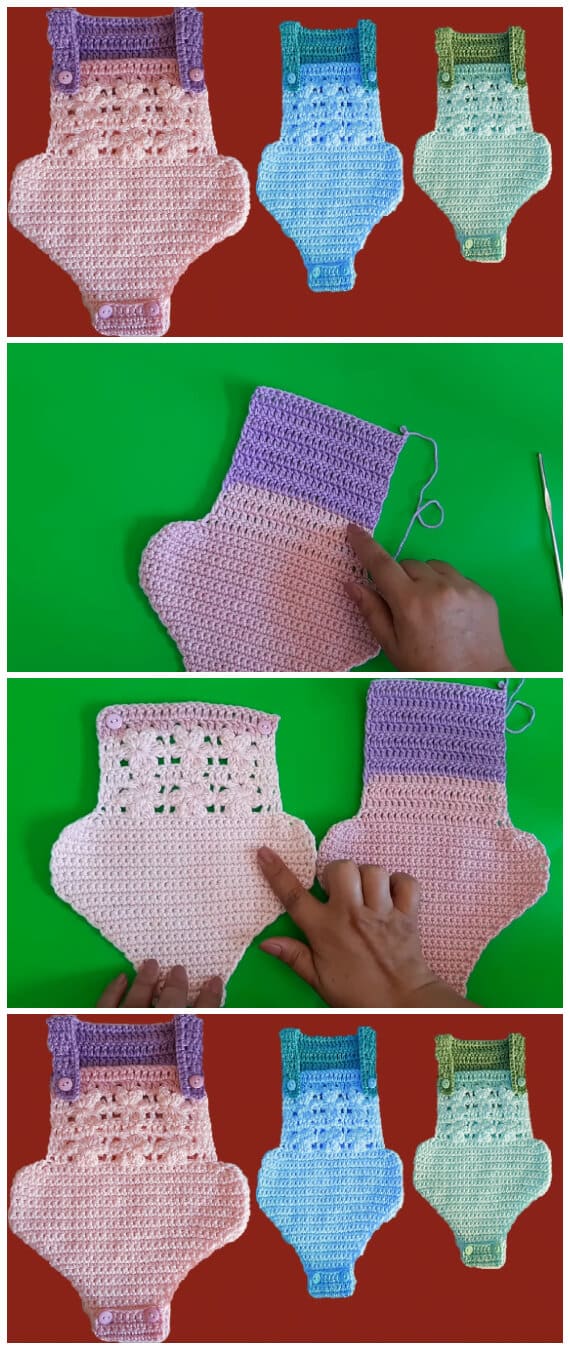 Crochet Baby Romper is a best for Spring or Summer time, but you can always get the project started, since Spring or Summer season will be soon to come before you even notice it. If you are looking for a cute little project to make for someone special in your world, look no further than these Crochet Baby Romper Pattern Ideas. Rompers look adorable on any baby or toddler. They are the perfect outfit for busy little ones, since they are easy to put on and take off.
They are comfy, easy and so cute! I wasn't sure how hard a romper would be to make. To my surprise, it turned out to be pretty easy. The romper is suppose to be loose so keep this in mind when choosing a size. I would recommend one size larger if you are not sure, little girls grow fast. The size presented in the video is for babies from 0 to 3 months. Instructions are given on how to make cute crochet baby rompers in bigger sizes. If you wanna try this project, we have video tutorial for you. Let's start !
Click here to show tutorial


If you need to adjust the speed, go to settings (in the bottom right corner of the video) and adjust the speed. The subtitles are there as well.