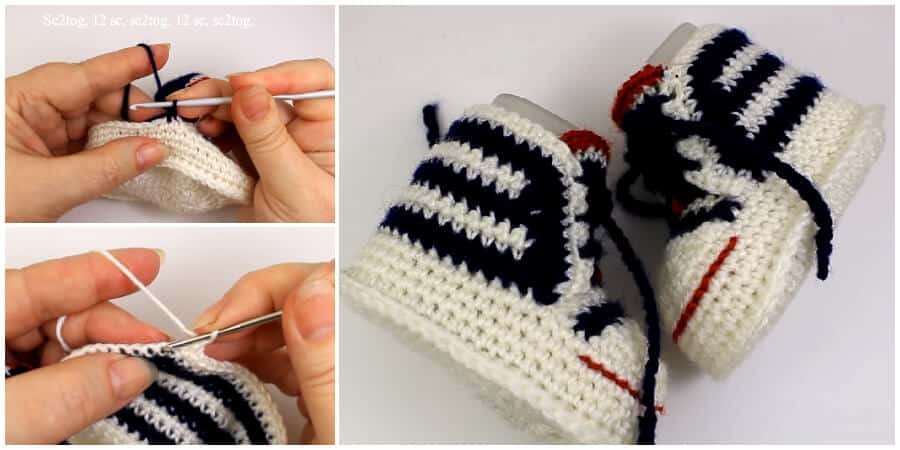 Here is a video tutorial on how to Crochet Baby Sneakers. Baby booties are always a great homemade gift idea for baby showers. Crochet baby booties are not just adorable, but they are very practical at the same time as they will keep your baby's feet warm and safe. People who are looking for a fast and easy crochet pattern for baby booties should look no further than this simple free design. You will be surprised to learn how easy it is to crochet these Sneakers. Your baby will be a little trendsetter he/she even starts walking with these crochet tutorial. Hopefully, after you've made one you'll understand the process.
Keep scrolling down the page for the video tutorial + written pattern and Bookmark this page to visit us again. You'll love this Crochet Baby Sneakers. Open spoiler below for tutorial…
Here is a pin for your Pinterest boards so that you can refer back to this tutorial!

Click here to show tutorial


If you need to adjust the speed, go to settings (in the bottom right corner of the video) and adjust the speed. The subtitles are there as well.