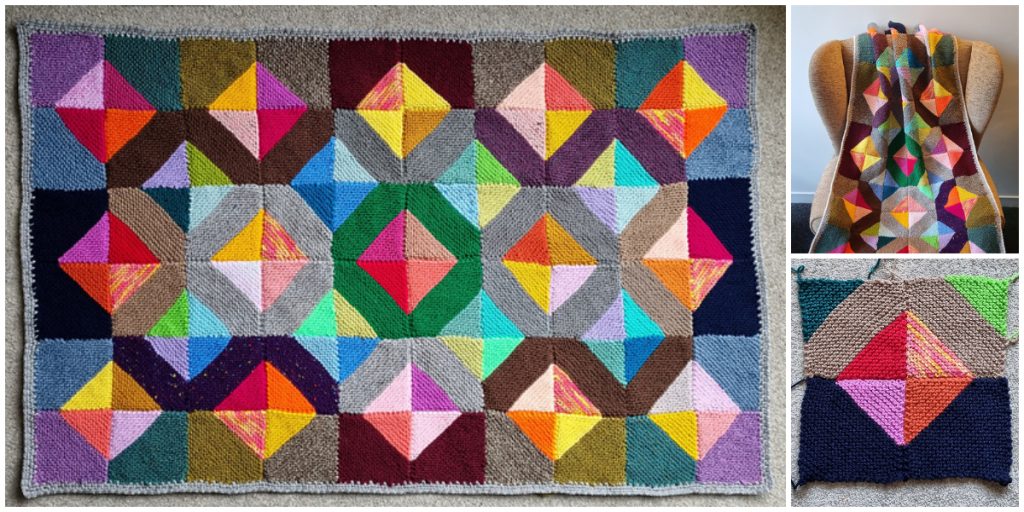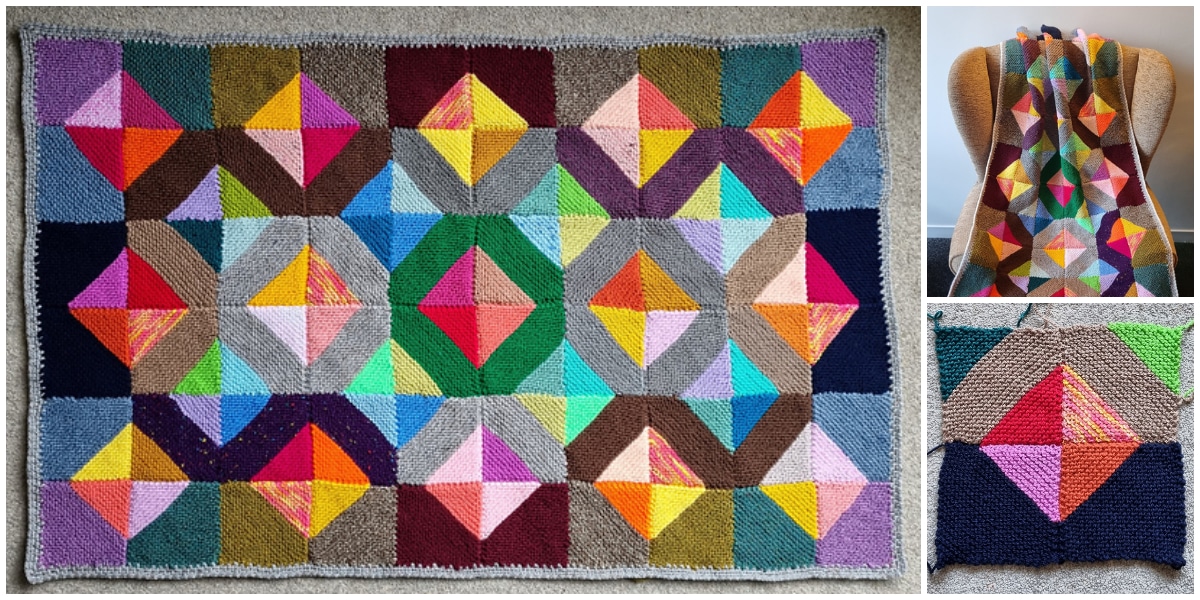 This C2C Squares Free Knitting Blanket has very clear instructions and is super easy to do, as it's just simple C2C garter stitch squares. It's a great project if you're looking to improve your Knitting skills. Knitting is a hobby that can be enjoyed by the whole family and this may just be your next knitting project.
If you want to learn a unique Knitting stitches, get ready to start your new project. I've learned new stitches and some of them are now my favorite stitches cause they are so much fun and beginner-friendly.
Yarn Requirements
You can use any yarn you wish, just make sure the needles you use are appropriate to the yarn.
I used a collection of DK (#3 weight) yarn scraps (mainly Stylecraft Special DK) from my stash, and 4.5mm needles.
Each square uses around 25m of yarn in total.
Weighing around 8g when worked with the Special DK.
<<< How to Join C2C Squares – Knitting Blanket >>>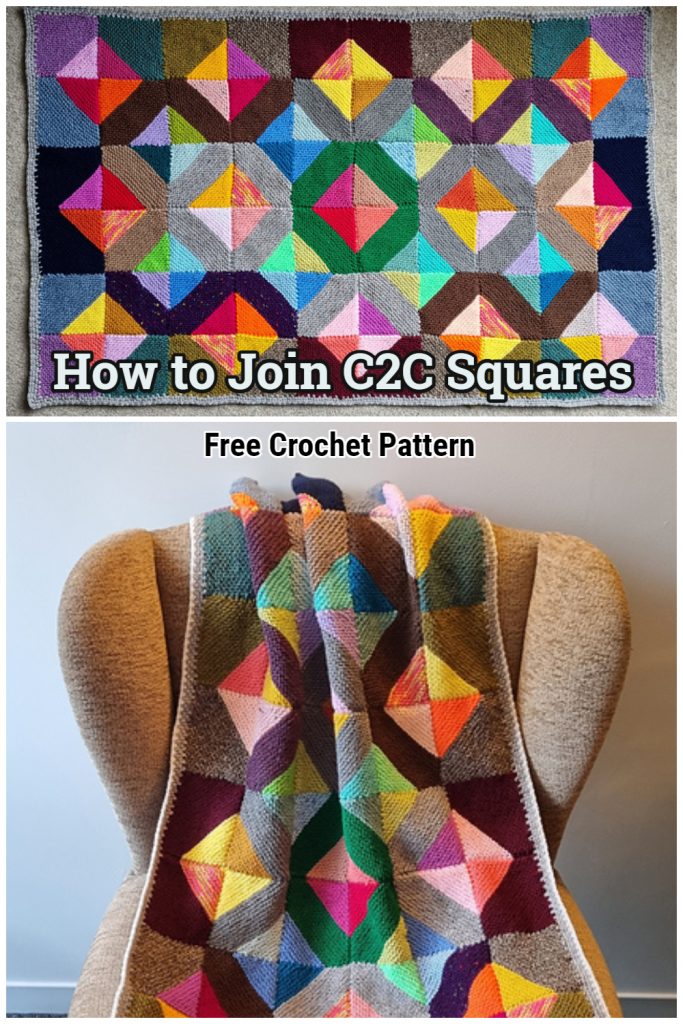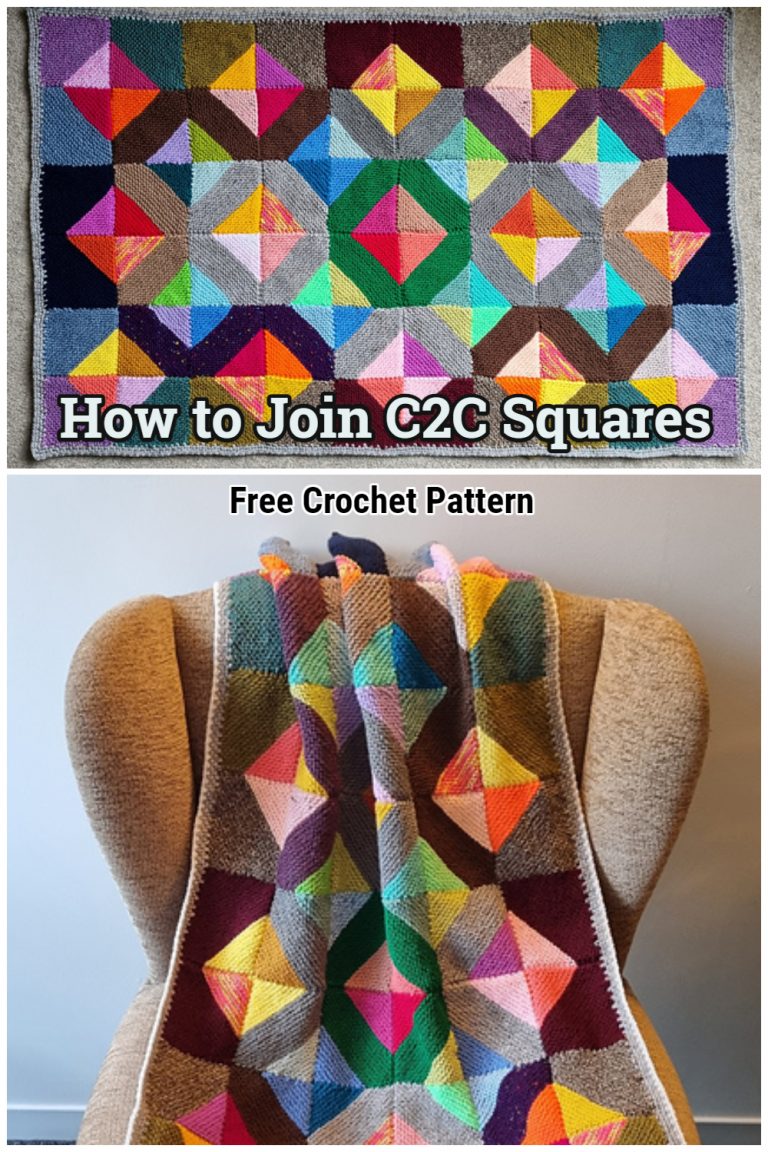 You can create it using any color you like, making it easy to match your home décor. The size of the blanket depends on how many squares. I also added a simple crochet moss-st edging, but you could add your own favourite knitted border if you prefer.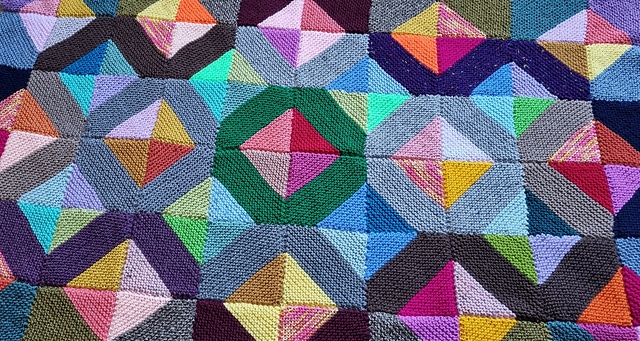 If like me you're always looking for patterns, Well I am here to take the frustration out of searching for your next pattern. The crochet community has grown last few years and many designers are setting up their own websites and hosting their own patterns. I like to find and show you these independent designers and bring their fabulous projects to you. Please always visit and thank the individual designers for their generosity.