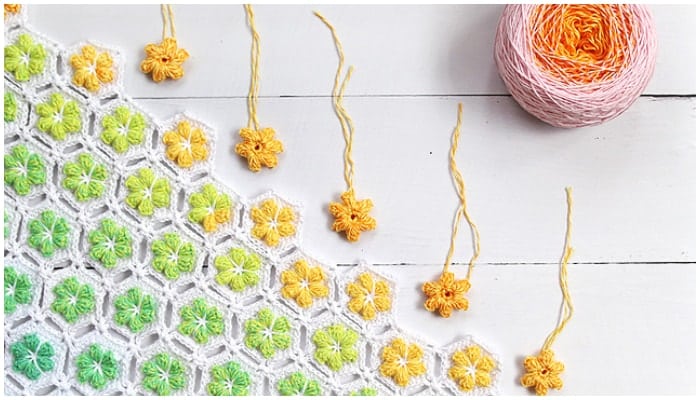 This post is for you If you are looking Crochet Blankets. The Flower Showers Blanket is perfect for who likes a cheerful and creative project. Each little flower is bursting with colours, changing as-you-go. You don't have to think about the colours though, the yarn does all the hard work for you. The blanket measures 100 x 75cm (40 x 29.5in).
Bookmark this page to visit us again. Also Be sure to save these projects to Pinterest by Clicking Here and Be sure to scroll down and watch the video tutorials too, you'll love this 16 Free Crochet Baby Booties.
For pattern click on a link below…
Flower Showers Blanket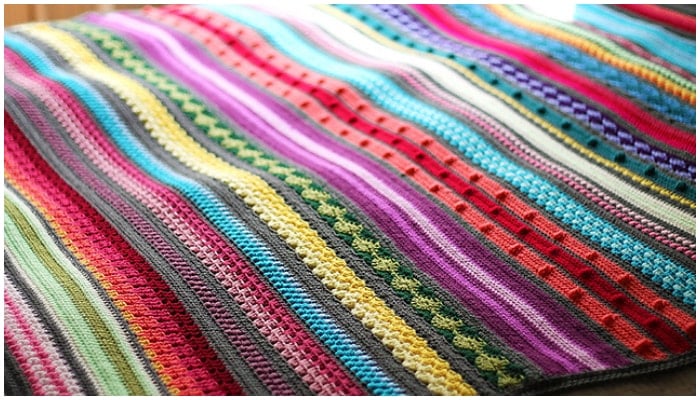 Well, how about if you just went with a rainbow color palette and go all out with color? Rainbow is my typical go-to when working up blanket patterns for my nieces and nephew. If you want to try and incorporate all different kinds of stitches into one blanket, a sampler blanket is the perfect project for you! It doesn't have to be perfect – as a sampler it rarely is – and it gives you an opportunity to try about anything you like.
For pattern click on a link below…
Rainbow Sampler Blanket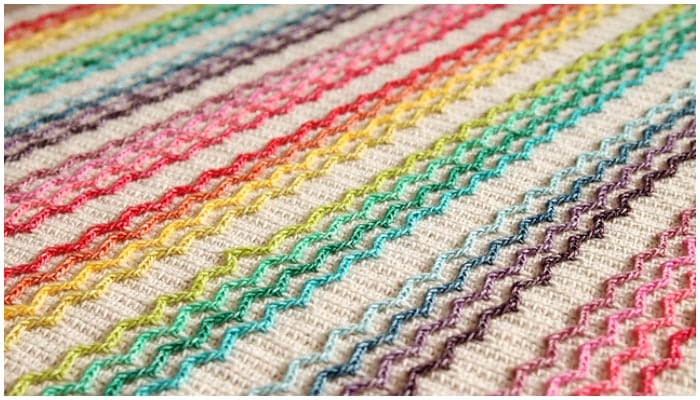 If you want exactly what you see, follow the directions. If you want to try something different and add other things that are not in the design… there's really nothing stopping you. The Rainbow wave lap blanket makes for a colourful companion to keep you warm. The calm off-white background creates a canvas for the rainbow of waves to pop! If you've created the Rainbow wave pillow, you can use the coloured leftovers to create this lap blanket.
For pattern click on a link below…
Rainbow wave blanket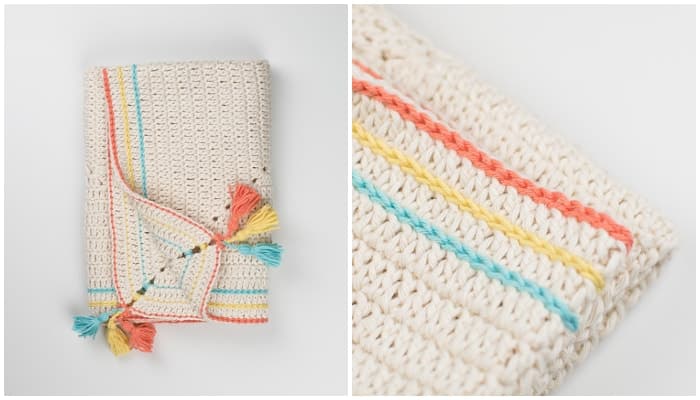 If you try researching the perfect baby blanket size, you'll be overwhelmed with loads of different opinions about types and sizes. Crochet Baby blankets are not as simple as you thought. If you like this Crochet Blankets, you'll also want to check out this beautiful Crochet Baby Sandals.
Size:
50×50 cm or 20×20 inches
– the pattern includes the instructions on how to make the blanket in any size you need.
For pattern click on a link below…
Classic Granny Square Baby Blanket