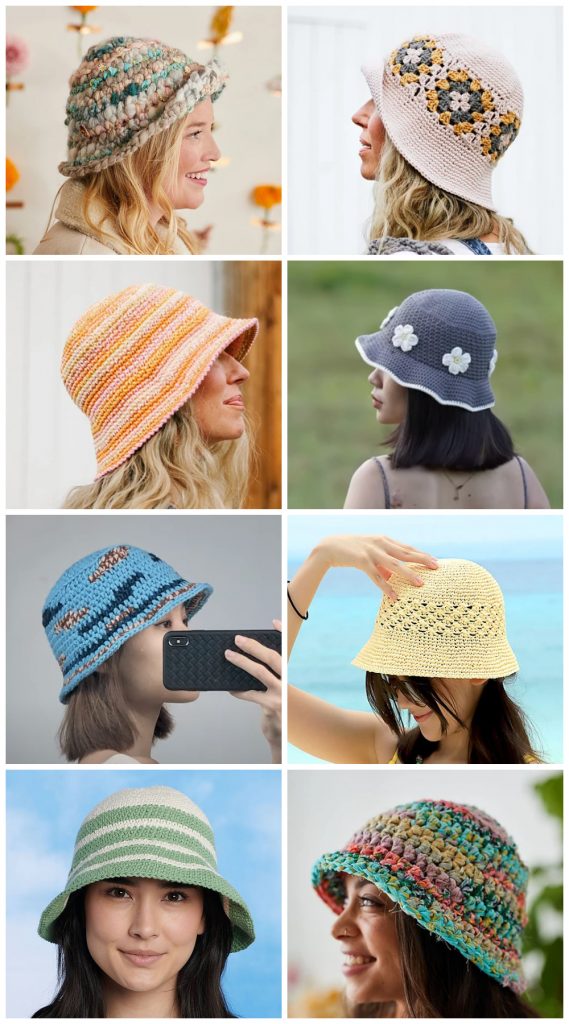 Are you looking for a free crochet pattern and tutorial to make a Crochet Bucket Hat Patterns For All Seasons? Look no further! In this blog post, we'll show you how to make a crochet bucket hats with simple step-by-step instructions. If you have ever crocheted a hat before, then you should have no problem crocheting a bucket hat patterns. Most of the free crochet bucket hat patterns on this list can be made using just the basic single crochet stitches.
Summer crochet fans, this one's for you! This bucket hat is perfect for sunny days. It's made with one ball of 100% cotton yarn that will keep your head cool in the hottest weather.
The best part? You can customize it however you want. Make this Free Crochet Bucket Hat Patterns For All Seasons in one solid color, or choose a variety of colors to create a striped bucket hat.
<<< Free Crochet Bucket Hat Patterns >>>
1. Crochet Raffia Bucket Hat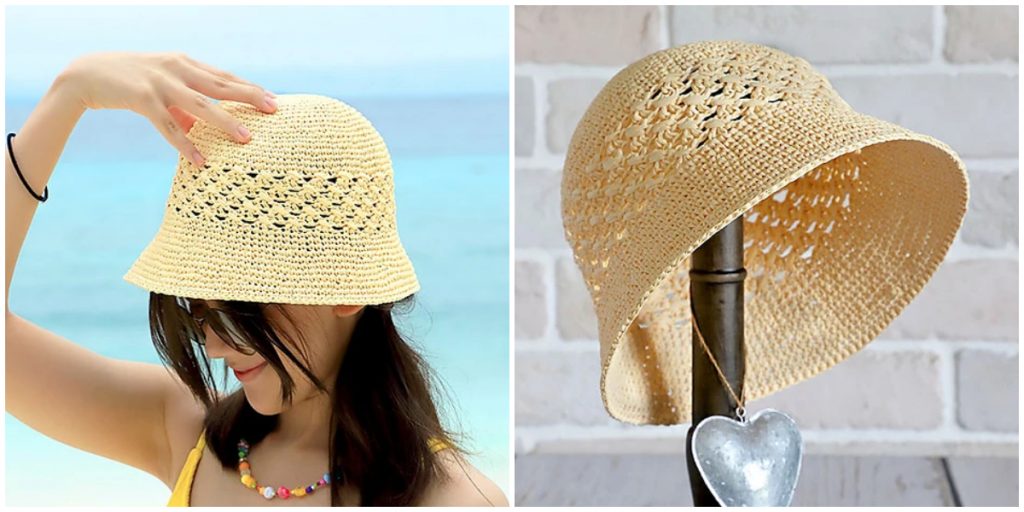 This beautiful crochet Raffia Bucket Hat is all you need for that beach vibe aesthetic. A simple yet trendy design with a unique cable stitch pattern (detailed instructions included).
The finished hat fits a head circumference of 22″ to 23″. It has a crown depth of 6.5″ and comes with a slightly longer front brim (2.5″) than the rear (2″). The hat has a beautiful design around the crown band which is not only presenting its uniqueness but also makes it more "breathable" for the summer.
2. Crochet Halcyon Bucket Hat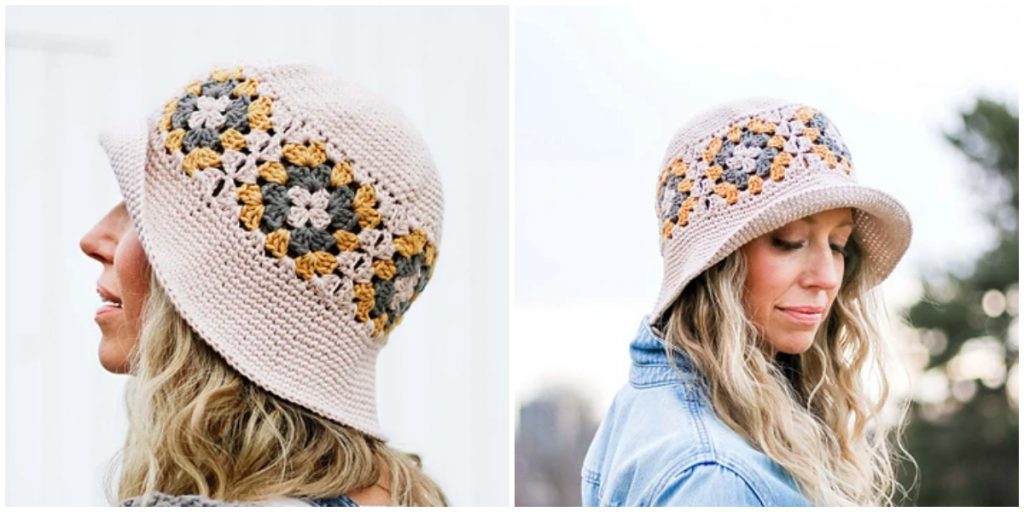 In this pattern, you'll get to practice crocheting a traditional granny square motif, join as you go crochet techniques to seam the squares and then some simple increasing to make the top and brim of the bucket hat. Use the most retro colors you can find or stick to one solid color throughout for a more streamlined look.
The Halcyon Hat free pattern includes detailed photo tutorials as well as links to some relevant video tutorials. You're going to love making this quick, satisfying project almost as much as you'll love wearing it!
3. Crochet Scrappy Bucket Hat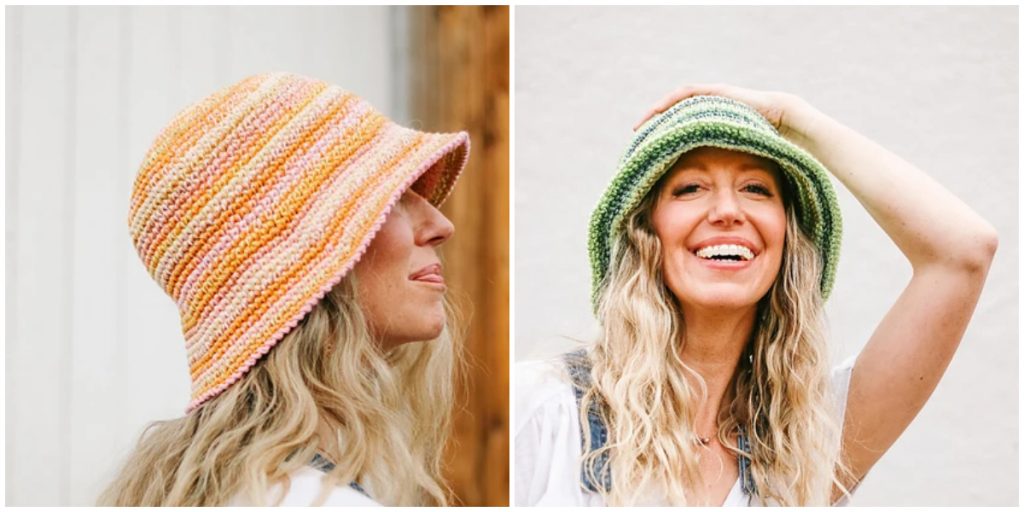 Add a little handmade sunshine to your noggin' by using up all your colorful scraps or choose a deliberate color scheme to crochet your next favorite accessory.
This portable, packable and giftable bucket hat is the perfect mindless-yet-creative project to stash in your purse this season.
Mercerized cotton yarn ensures this bucket hat is moldable, comfy and surprisingly structured. Flip the brim for a cute peek-a-boo or wear it down for maximum SPF.
This free pattern includes written instructions, a video and a detailed photo tutorial.
4. Easy Crochet Daisy Summer Bucket Hat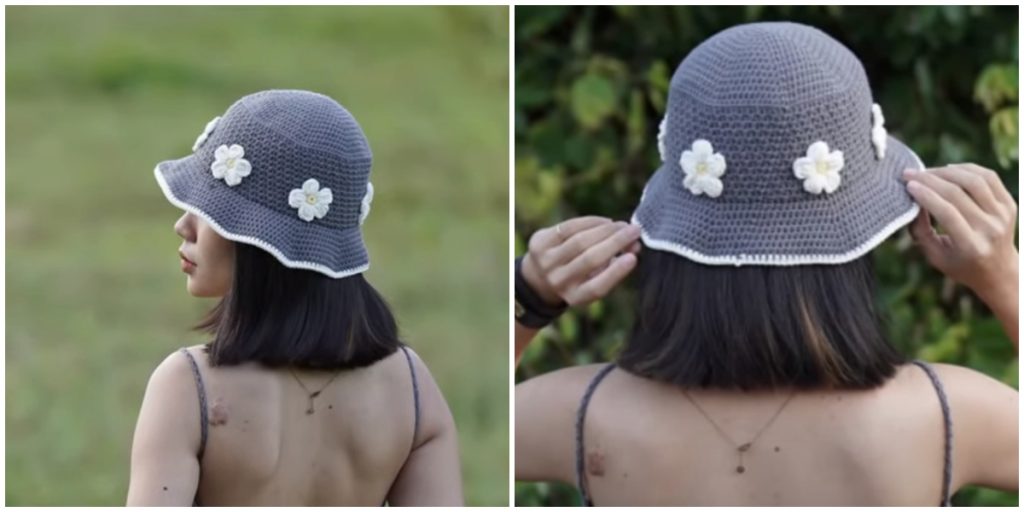 This is new easy crocheting Daisy Summer Bucket Hat Tutorial. Please enjoy the tutorial !!!
The Summer Joy Bucket Hat is a smart unisex bucket hat in a simple and timeless pattern.
– Perfect for sun and summer!
5. Crochet basic Bucket Hat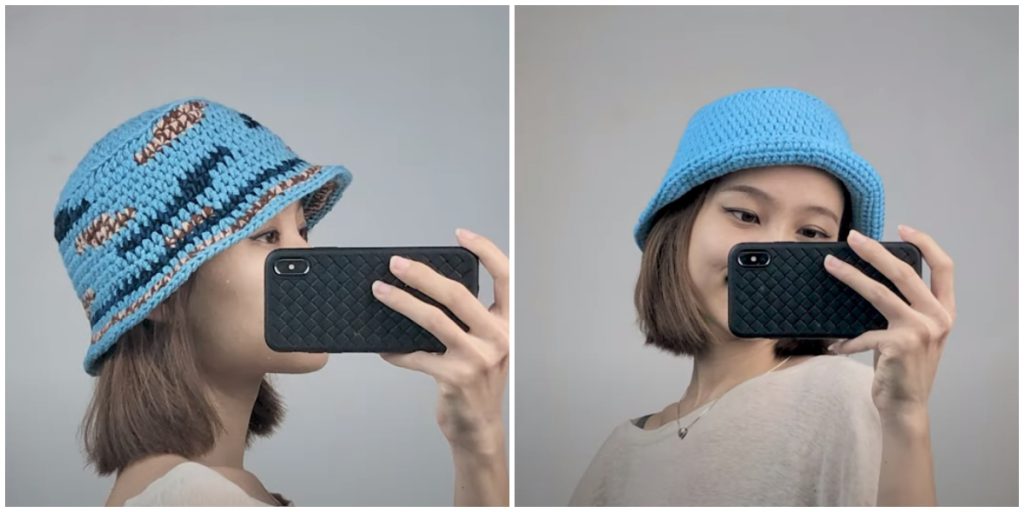 This pattern is simple & easy. We're gonna use big yarn, so the hat will work up fast as F boi!!! It's addictive! Once you made one, you're gonna keep making more and more. Everything you need to know about this project (Yarn, Hook, Sizing tips, etc.) is fully covered within the video. I hope you all have fun crocheting with this tutorial.
6. Crochet Fall Bouquet Bucket Hat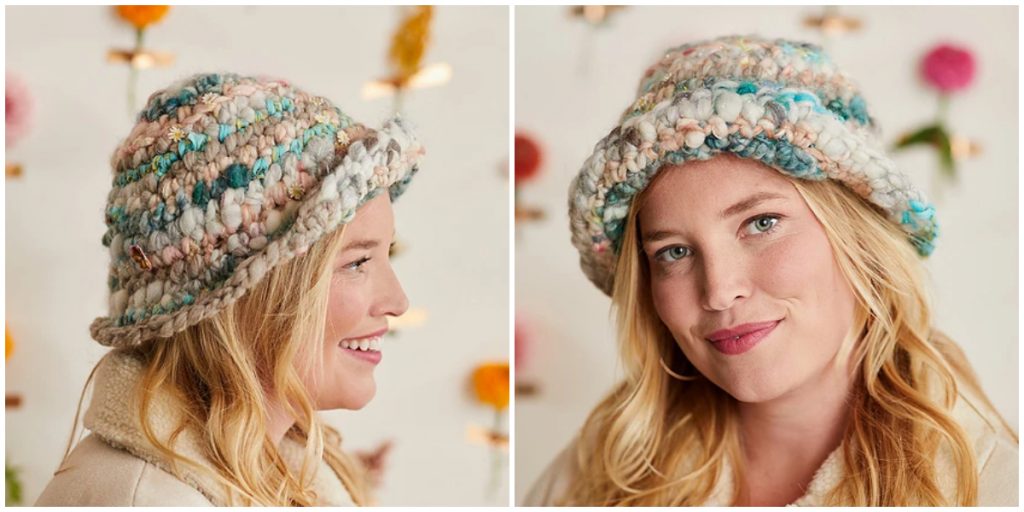 Fall Bouquet Bucket Hat is perfect for ambitious beginners and experienced crocheters alike. Create your own with one of our Mini Skein Sampler Kits or use this cute design as an excuse to use up all those yarn scraps! Size 1 offers a classic bucket hat look with a narrow brim, while size 2 makes a bold statement with a wider brim. You are sure to turn heads in your fly new hat!
7. Crochet Wildflower Bouquet Bucket Hat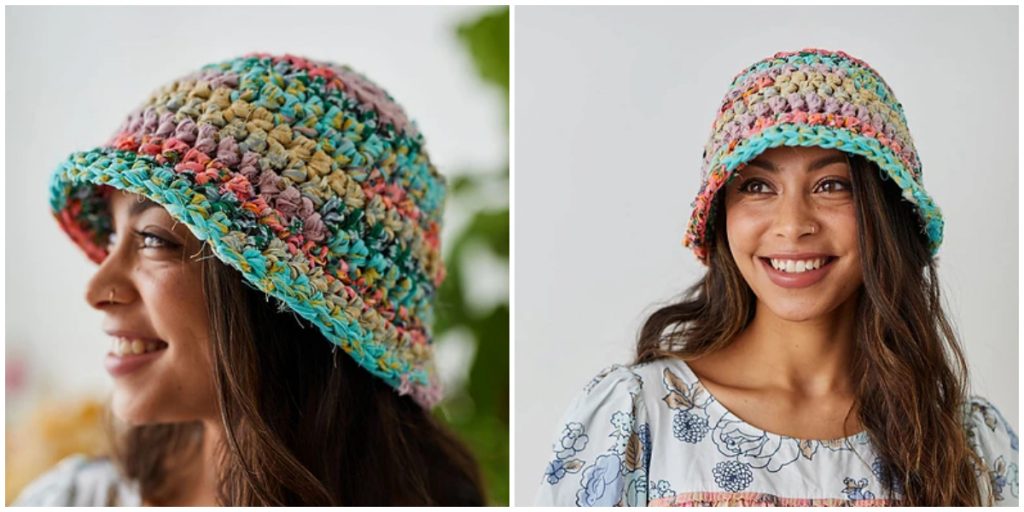 Meet the Wildflower Bouquet Bucket Hat Pattern! A modern spin on the classic bucket hat that can be worn with the brim down or flipped up. Inspired by the 80's and 90's (think Blossom!), the Wildflower Bouquet Bucket Hat is ideal for ambitious beginners and experienced crocheters alike. It works perfectly with Wildflower yarn. Size 1 offers a classic bucket hat look with a narrow brim, while size 2 makes a bold statement with a wider brim.
8. Crochet Summer Stripes Bucket Hat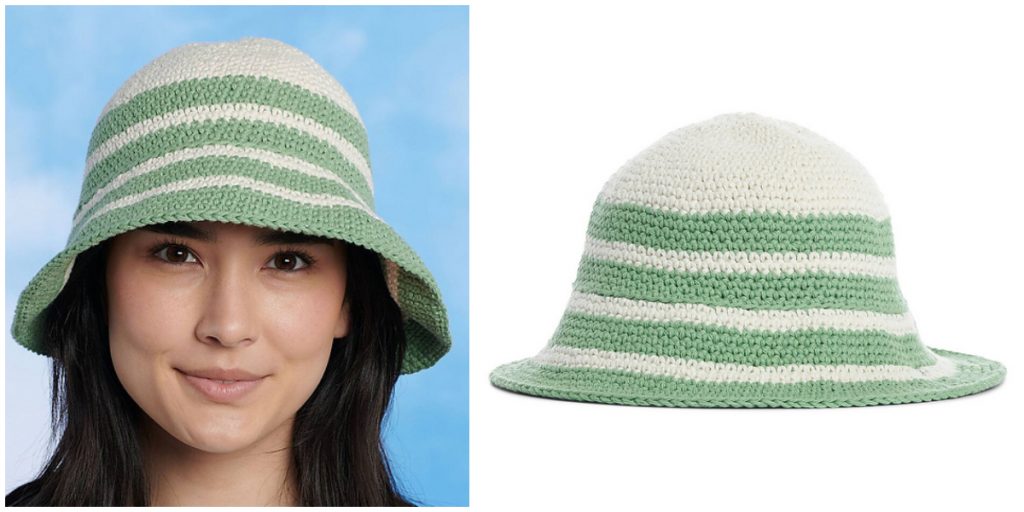 Stitched from the crown down, this chic and stylish crochet sunhat is the perfect choice to keep you looking cool on hot summer days. Worked in the round, the pattern features our 100% cotton Lily Sugar'n Cream yarn. Pick any 2 colors on this fun pattern that lets you practice single crochet, basic increases, and color-changing techniques. Wear-with-anything flair makes this topper an indispensable accessory in your beach bag!
You may also like the following free pattern tutorials :
1. FREE SUN HAT
2. CROCHET RAFFIA BEACH HAT
3. EASY CROCHET SUMMER HAT
If like me you're always looking for patterns, Well I am here to take the frustration out of searching for your next pattern. The crochet community has grown last few years and many designers are setting up their own websites and hosting their own patterns. I like to find and show you these independent designers and bring their fabulous projects to you. Please always visit and thank the individual designers for their generosity.