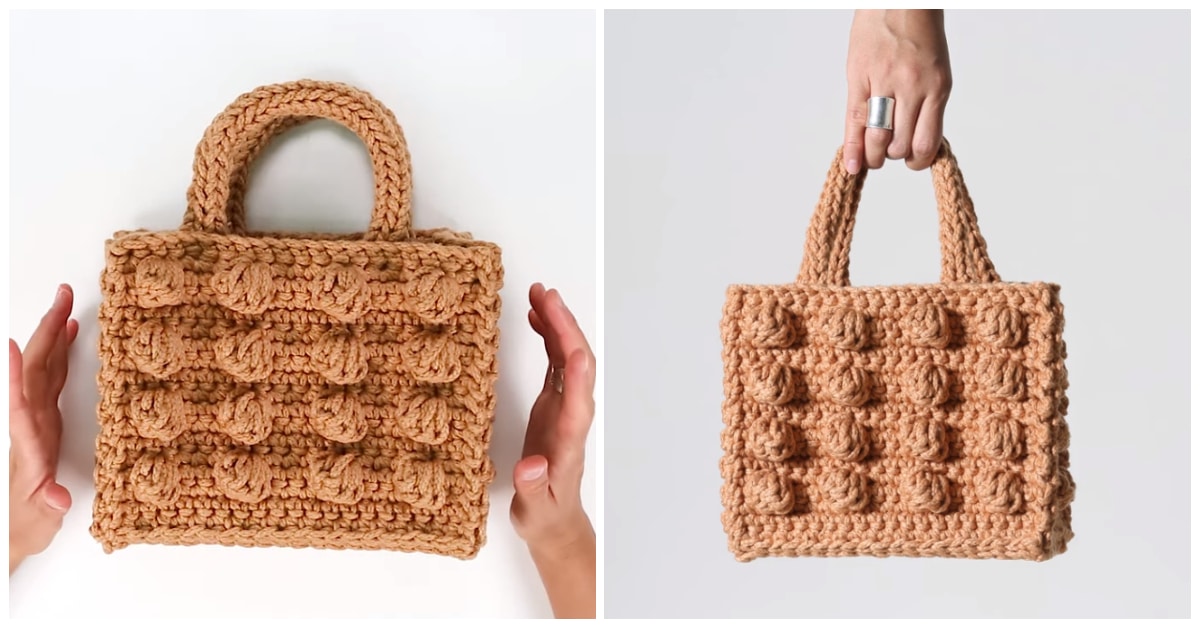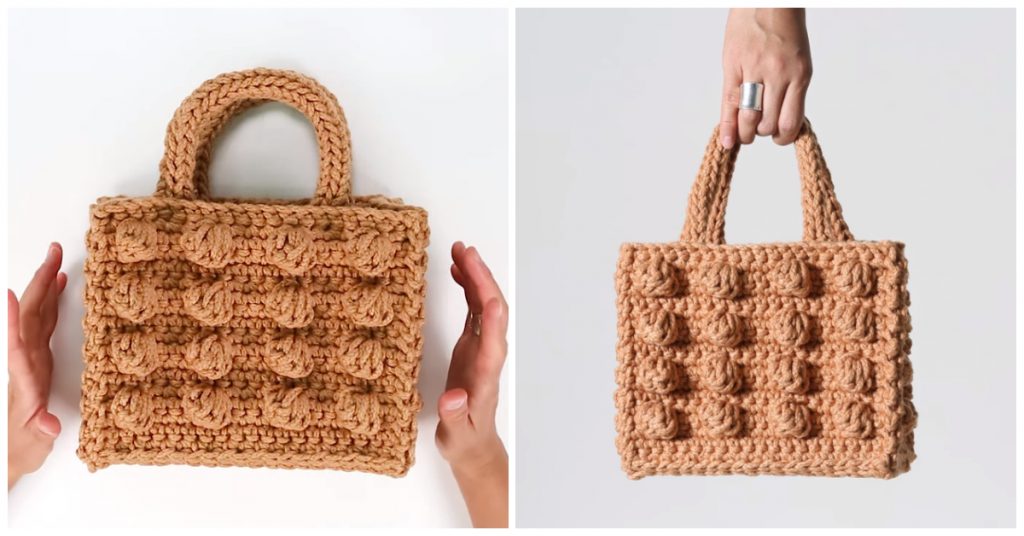 We are going to learn How to Crochet Bobble stitch Crochet Square Tote bag. The bobbles add a playful, trendy look to the bag. Bags are an ever-popular crochet accessory and a way to elevate your look to the next level. With so many different style options, there's a bag or purse style for every outfit and occasion. Make an adorable bag in under 3-4 hours. Appropriate for any skill level, this pattern includes video tutorial to guide you through. Unfamiliar with the bobble stitch? I've got you covered! Also included is a quick tutorial on how to create it.
This cute and easy Bobble stitch Tote bag is perfect for carrying around all of your essentials, like crochet hooks. You can use this colorful bag as a makeup bag or a crochet bag to hold other necessities! It makes a great beginner friendly project.
Making this Crochet Square Tote bag is so addicting that i ended up I'm going to make It for my friends. There are many beautiful kinds of purse and clutches are available in the market. But like many other things, they are so much expensive and women have to pay a lot of money to buy them. But if you are good at crocheting and love to make things with your own hands then it will not be difficult to get a amazing Bag without spending a lot.
It's so simple, but it looks classic and timeless. If that just isn't your style, there are many other crochet bags, big and small, worked in rounds or in granny squares.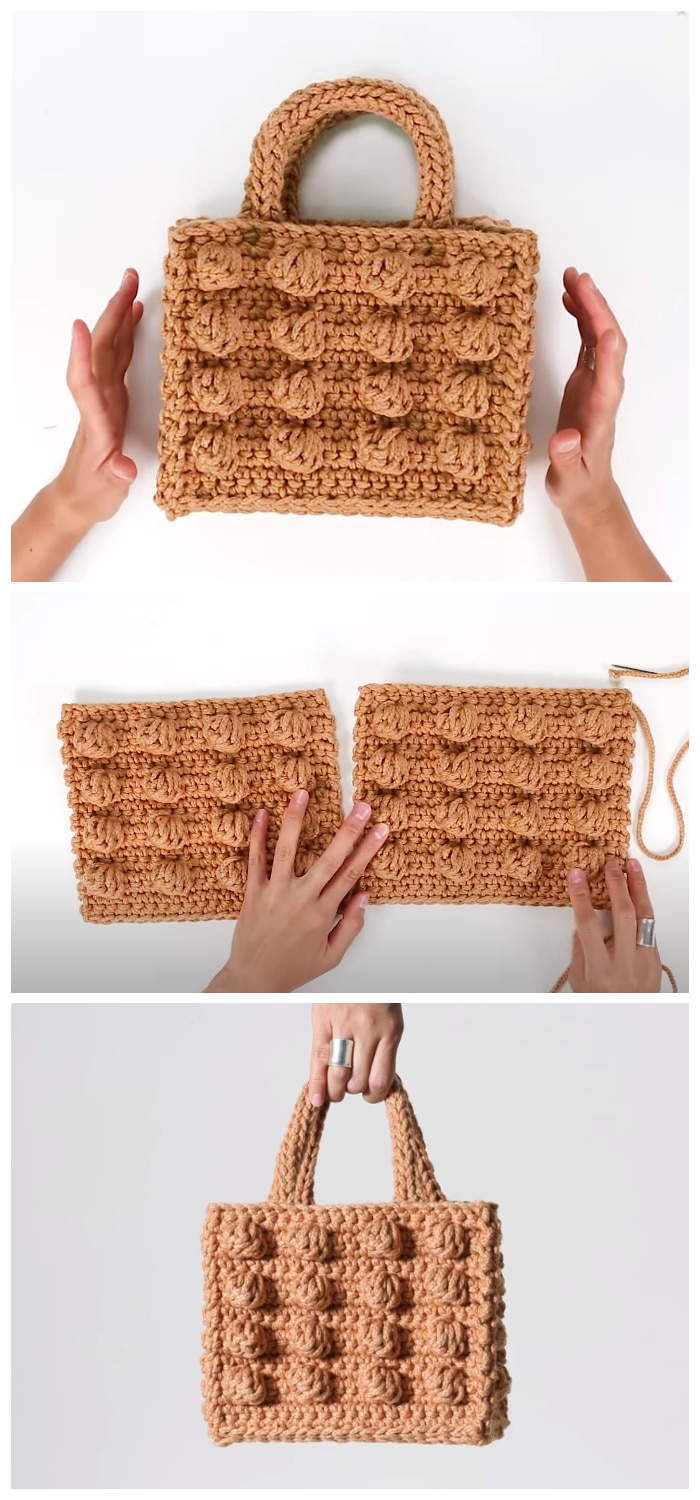 Before you begin, review this page entirely so you understand the full scope of the project.
I would love to see a picture when you're done, so please feel free to come by our Pinterest Group and show off your project! Bookmark this page to visit us again.
Thanks for visiting! Follow Crochet-Kingdom on your favorite social media sites: Pinterest, Facebook.
You may also like the following free pattern tutorials :
1. How to Crochet 3D Clutch
2. Crochet Granny Mini Bag
3. Droplet Flower Shoulder Bag
4. Crochet Square Bucket Bag
If like me you're always looking for patterns, Well I am here to take the frustration out of searching for your next pattern. The crochet community has grown last few years and many designers are setting up their own websites and hosting their own patterns. I like to find and show you these independent designers and bring their fabulous projects to you. Please always visit and thank the individual designers for their generosity.