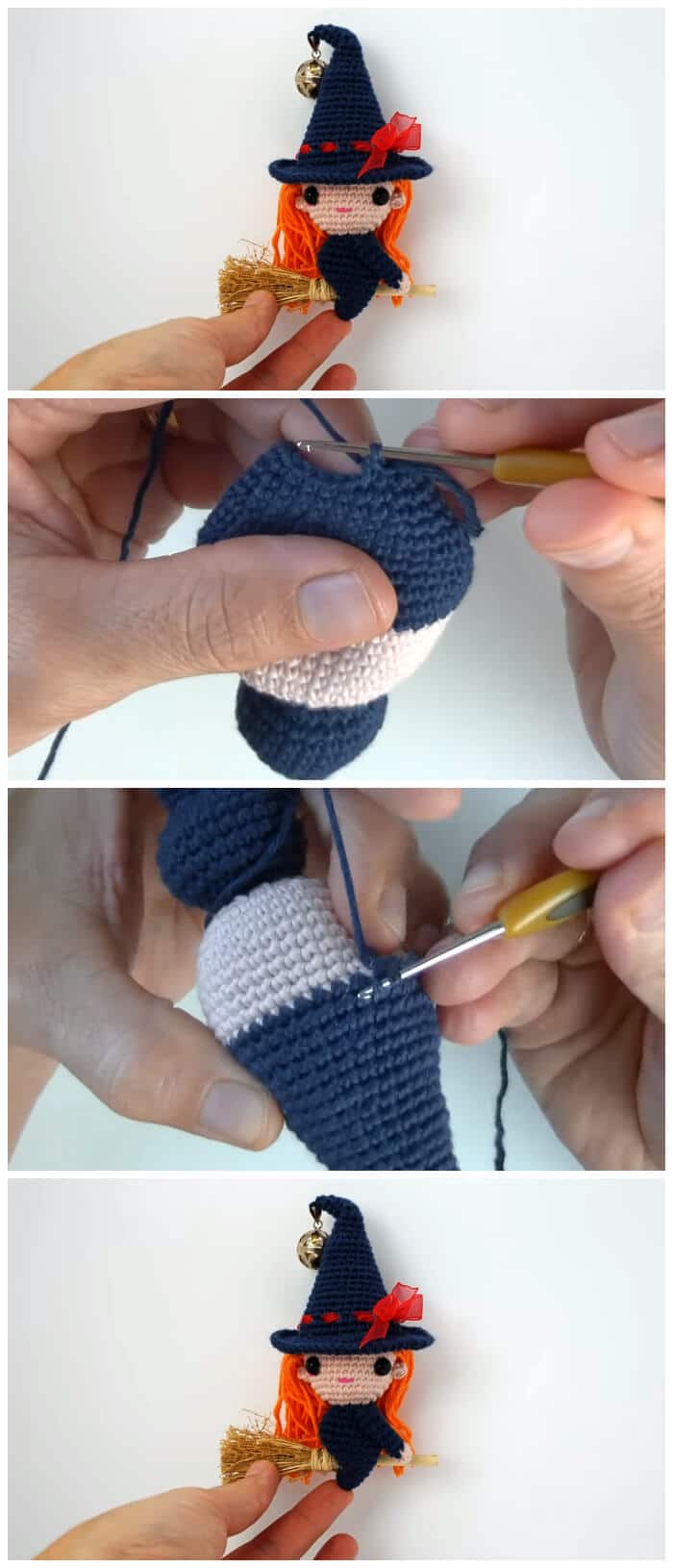 One of the first amigurumi patterns that I have done is a little Bruja Amigurumi. It's so popular when Halloween comes. Everyone thinks about crocheting for Christmas and Easter but there are so many other holidays that are perfect to showcase your crochet. Halloween is a great choice for crafting. You can make original Halloween decorations to add some spooky adorableness to your home inside and out. You can find which hat and some of the best Pumpkin projects on our blog, but today we want to show you tutorial for Bruja Amigurumi. Whether you want to go really cute or really creepy, one of these Halloween crochet tutorials will be the right one for your family.
If you don't want to spend lot of money in store to buy some decorations for Halloween, crocheting is the best way to make all your favorite things for cheap. Of course you can buy everything fast in store, but why when you have more than one month till Halloween. Don't waste your money this year on boring, store-bought Halloween decorations. Transform your house for the holiday with any one of these free crochet designs for your home.
One of the first things that comes to mind when we think about Halloween is the Which and the pumpkins created to make it. The characters of Halloween come to life when you crochet each of them as amigurumi characters. They also make cute Halloween gifts or desk decor.
The video tutorial you'll find below will take your through every step of the process from beginning to end. What's more, you'll also need very little by way of tools and supplies. Comment below if you have any question… Let's start !
[reveal heading="%image% Show Bruja Amigurumi Tutorial"]
If you need to adjust the speed, go to settings (in the bottom right corner of the video) and adjust the speed.
[/reveal]