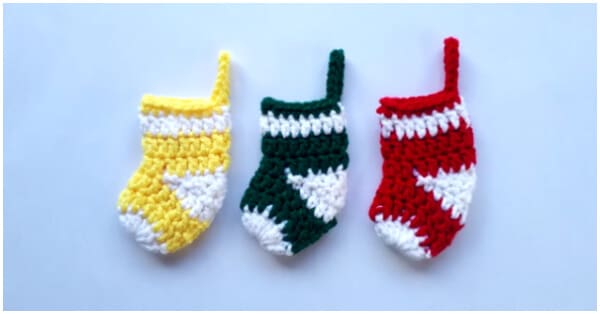 Christmas Stocking Ornaments are perfect for decorating your Christmas tree or for special handmade Christmas gifts that will be treasured. I love stockings hung up on the mantle or banister, and they are always one of my favorite parts of Christmas – so why not add one to our tree too?
These Tiny Stocking Ornaments are absolutely adorable and deserve to be brought out for each and every Christmas season. This video tutorial,
"Crafty Guild" will teach you how to easily make these mini stocking, just the perfect size to hold a couple of candies! You can use more colors to create many colorful stockings for your Christmas tree this year! It takes only a few minutes to make this cute crochet Christmas ornament.
Before you dive in, it would be a great idea to head to Pinterest and create a "Crochet Christmas Decorations" board if you don't already have one. (You can see my Pinterest board here.)
The video tutorial you'll find below will take your through every step of the process from beginning to end. What's more, you'll also need very little by way of tools and supplies. Comment below if you have any question… Let's start !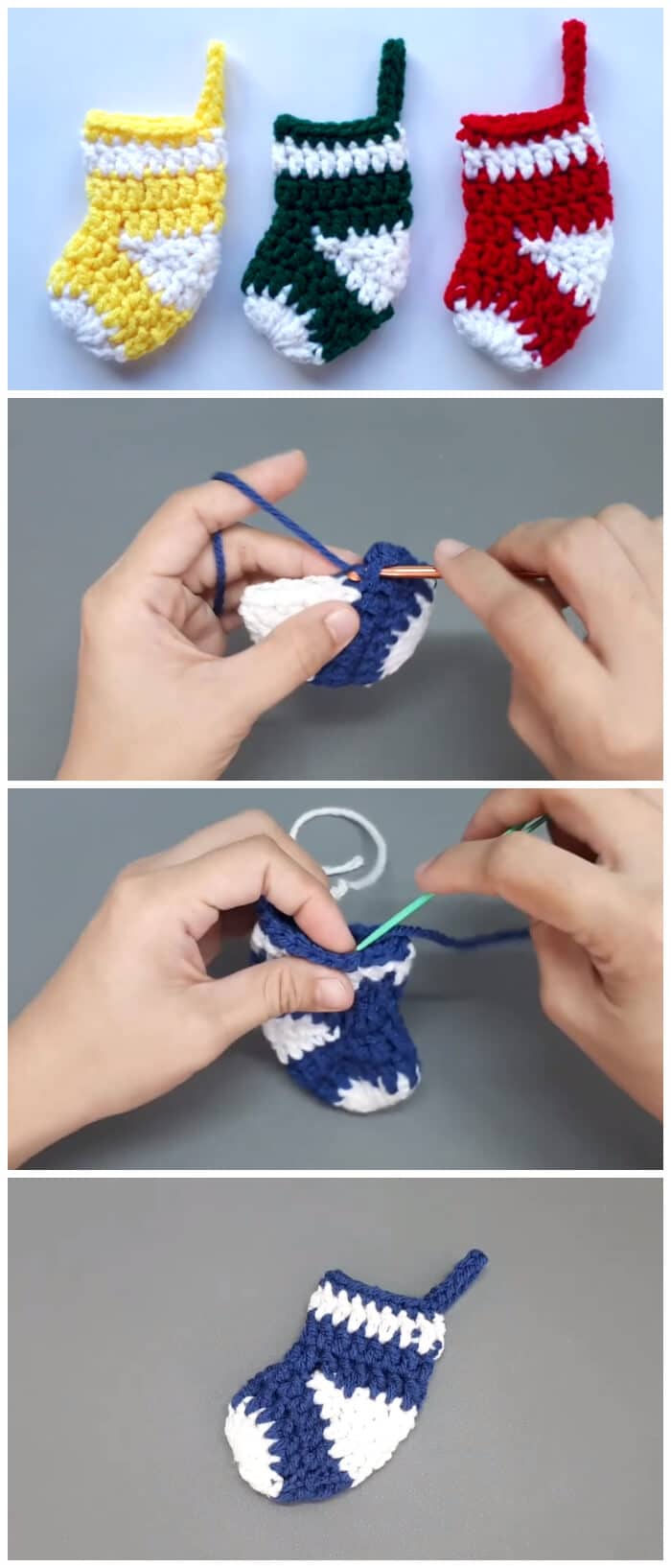 [reveal heading="%image% Click here to See Tutorial"]
Written Pattern
[/reveal]