Cozy Crochet Gloves – Learn to Crochet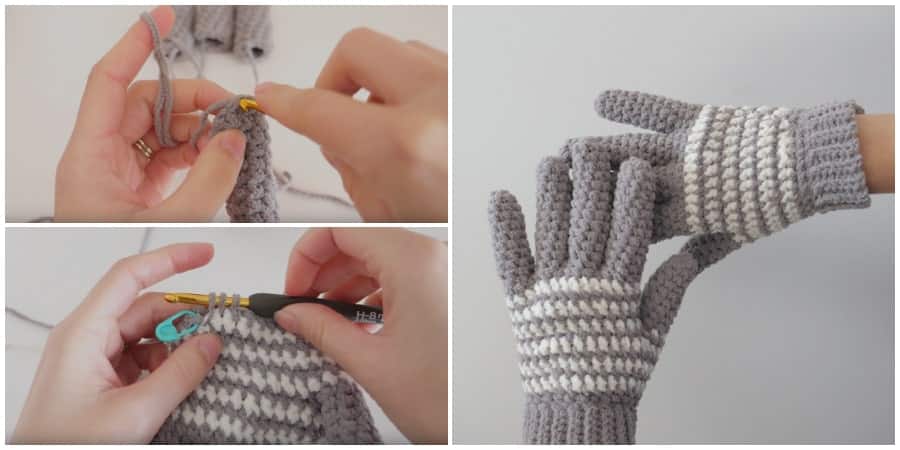 Winter has officially begun, and that means one thing: We all need Cozy Crochet Gloves. Fingerless gloves enable you to keep your hands and wrists warm, while still being able to type, check your phone, or do whatever else you need to do during the day. Crochet gloves are fun to crochet and can make great gifts or charity donations. If you're new to crocheting, these gloves are a great way to practice (or learn!), If you're an experienced crocheter, this project probably won't teach you any new skills, but it is a quick, easy, useful project. They're fast and simple to crochet, you can make them for your whole family. They are also perfect for Christmas gifts too. Crochet gloves are a great way to get the season going and keep your wardrobe fashionable. I personally love them because they can be worn indoors and out. Enjoy !
Keep scrolling down the page for the video tutorial link and Bookmark this page to visit us again. Also Be sure to save these projects to Pinterest by Clicking a long Image and Be sure to scroll down and watch the video tutorials too, you'll love this Cozy Crochet Gloves.

Click here to show tutorial


Right Handed

Left Handed