Crochet slipper Socks (Left and Right Handed Tutorial)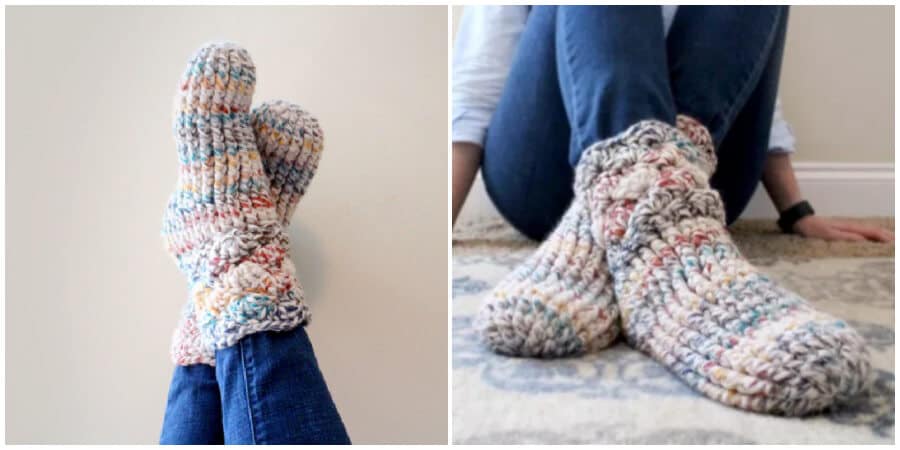 These simple crochet slipper socks for adults can be personalized to fit men and women of all sizes. These crochet slipper socks useful handmade gift to make for the friends and family you want to show extra love to this holiday season. They work up in a flash are super easy to make and easy to adjust for sizing. They are very warm and comfortable too. I cannot believe how many times people ask me for this style and this year my hubby requested a new pair. These will keep your feet toasty warm, but remember to either wear them on carpet or to add some kind of anti-skid bottom if you plan on using them on hard flooring. It might seem that a crochet pattern like this is a complicated endeavor for a beginner, but there are so many easy projects to try. Enjoy !
Keep scrolling down the page for the video tutorial link and Bookmark this page to visit us again. Also Be sure to save these projects to Pinterest by Clicking a long Image and Be sure to scroll down and watch the video tutorials too, you'll love this Cozy Crochet slipper Socks.

Click here to show tutorial

Right Hand

Left Hand

Crochet Slippers