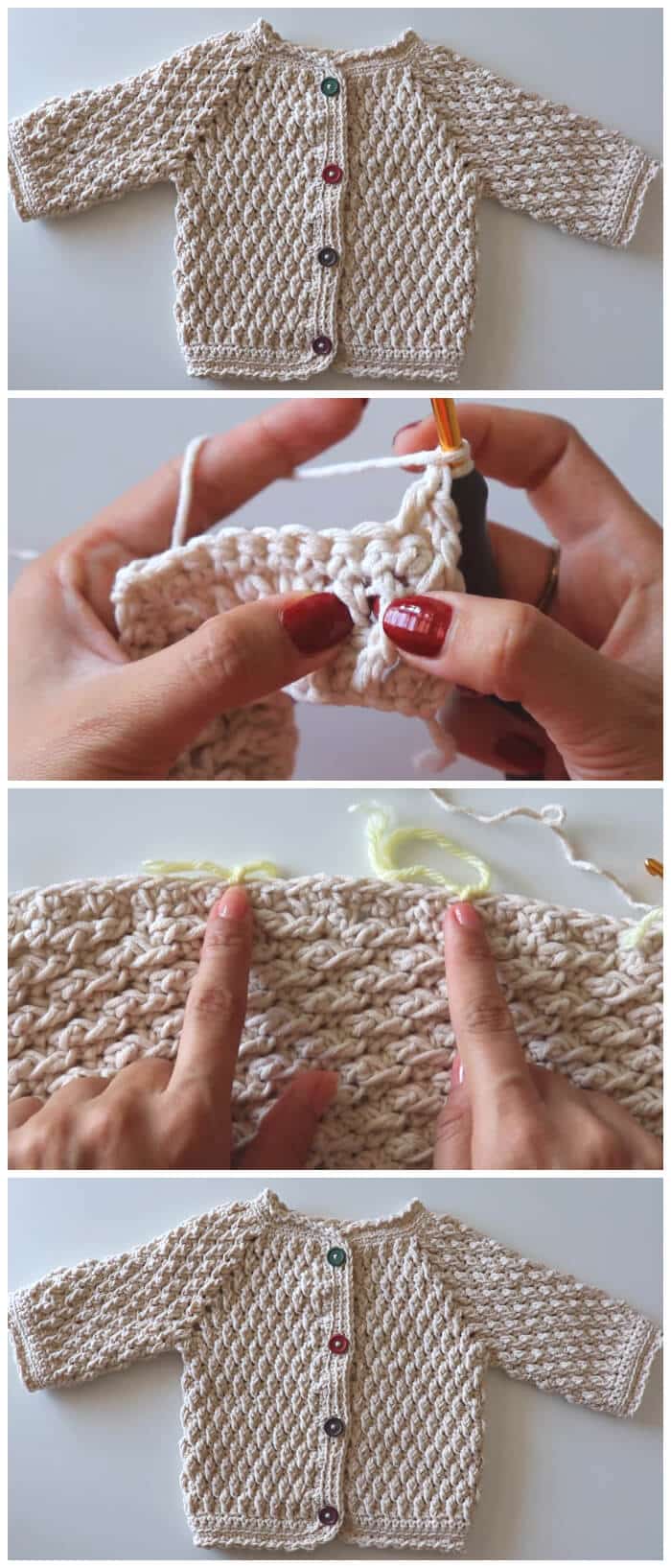 Crochet Alpine Stitch Baby Cardigan can be worn by little boys and little girls; just use the appropriate crochet colors. The simplicity of the design makes it an elegant one, but you can add embellishments if you wish. Crochet baby sweaters can actually be fairly easy to construct. They are also really special items to donate to children's charities. Cardigans are very easy to wear and these days you have to choose very easy things for your babies to protecting him/her. You don't need to be professional in crocheting, this tutorial is for beginners. The design is forgiving and the result is adorable.
Before you dive in, it would be a great idea to head to Pinterest and create a "Crochet Baby Sweater" board if you don't already have one. (You can see my Crochet Baby Sweater board here.)

The video tutorial you'll find below will take your through every step of the process from beginning to end. What's more, you'll also need very little by way of tools and supplies. Comment below if you have any question… Let's start !
[reveal heading="%image% Show Crochet Purse Tutorial"]
If you need to adjust the speed, go to settings (in the bottom right corner of the video) and adjust the speed.
[/reveal]