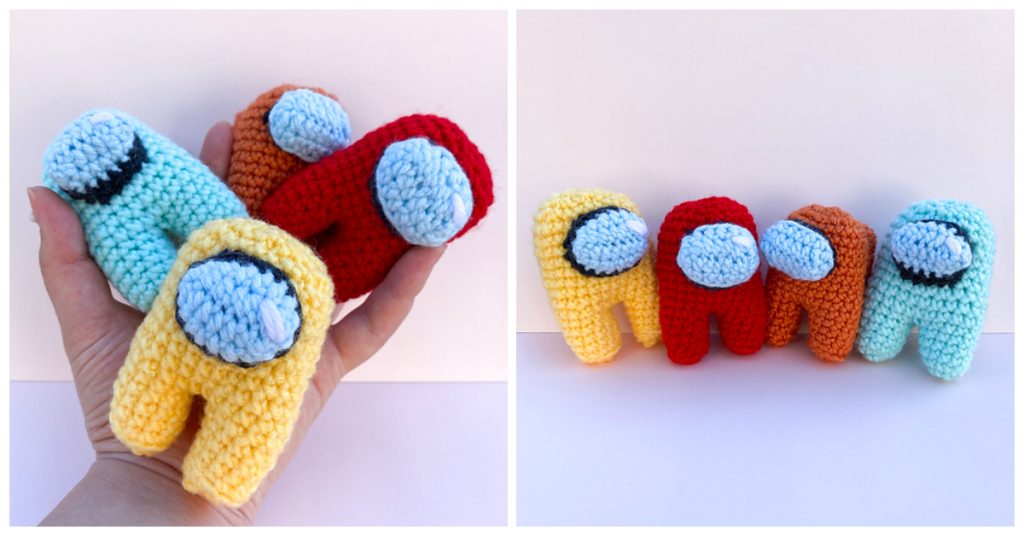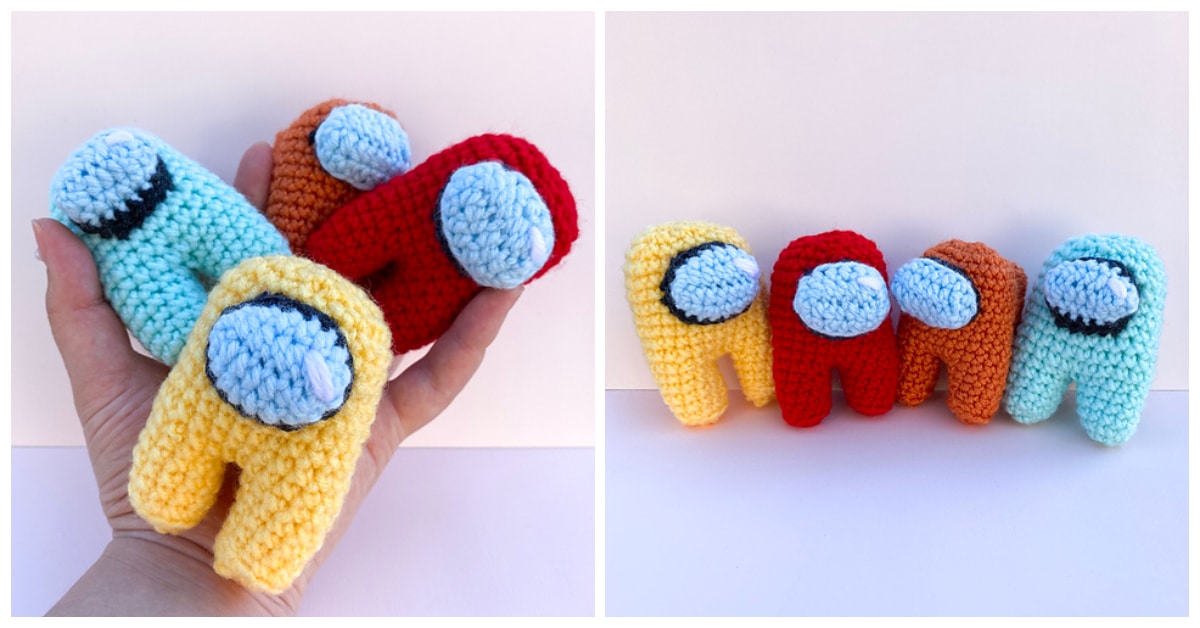 We are going to learn How to Crochet Among Us Amigurumi Crewmate. I know we are all obsessed with among us so I have best pattern for you. This free crochet pattern will help you make your very own Among Us crewmate in the color of your choice. The suggested yarn weight is medium worsted but you may use other types as long as you use the corresponding hook size. You can easily turn these finished products into ornaments, keychains, or a garland for the holidays.
The game characters are red, white, yellow, dark and light green, purple, pink, brown, dark and light blue, black, and orange. They have a mask that sometimes appears light blue and sometimes gray. You have lots of options. Since this toy pretty small, this is an ideal project to use leftover yarns.
If you don't know the game Among Us, it's basically a game where you straight up lie. Yes, you are either a cremate or an imposter on a rocket ship and if you're an imposter, your goal is to kill everyone without getting caught. And to do that, you have to defend yourself and LIE. If you are a cremate, you have to fix the ship and figure out who the imposter is so you can kick him off the ship. It's such a fun game to play with friends, and it can be a little addicting at times.
Anyway, I hope you guys like this tutorial, and I made this pattern so quick and easy that i literally made all of them.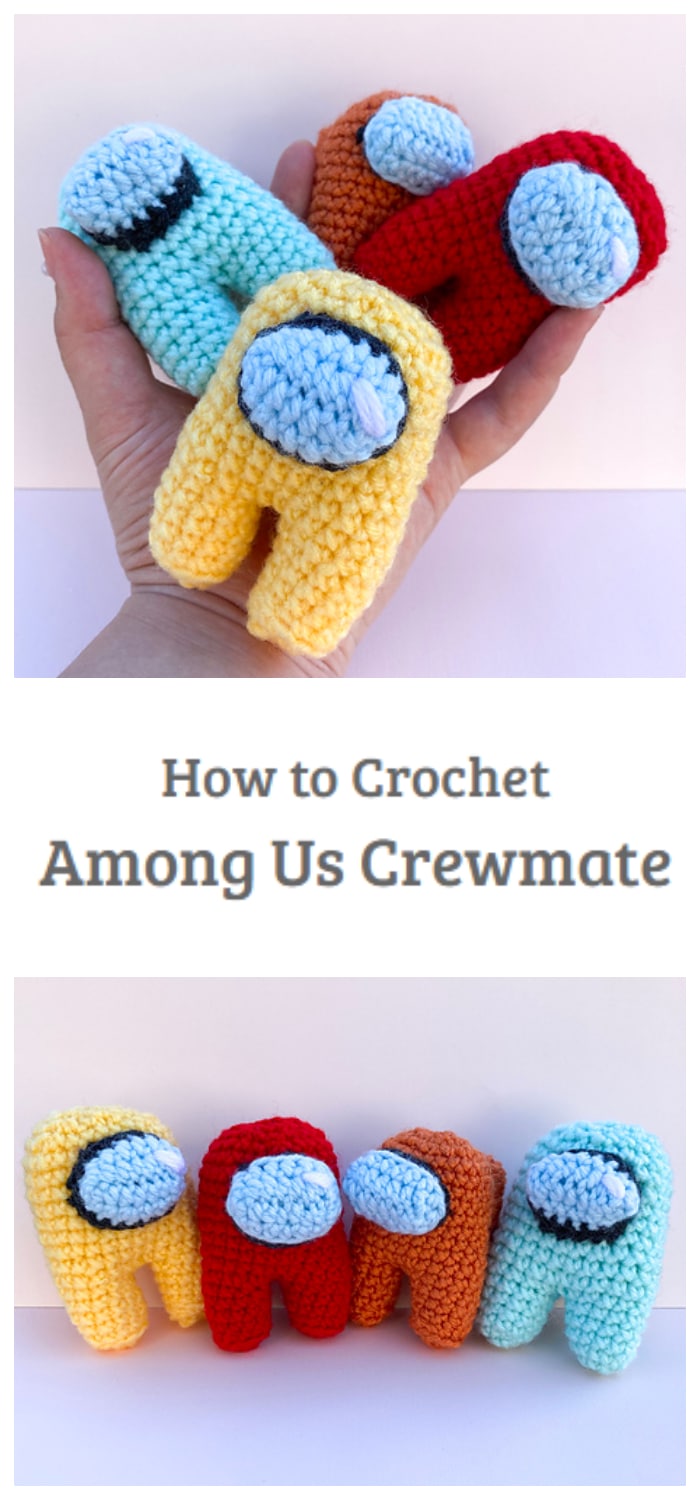 Written Instruction
Before you begin, review this page entirely so you understand the full scope of the project.
We would love to invite you to join our Pinterest Group for the latest and be sure to follow our Facebook Crochet and Knit Page, too.
I hope that you have enjoyed this pattern! I love to see what everyone makes using inspiration from my blog! If like me you're always looking for patterns, Well I am here to take the frustration out of searching for your next pattern. The crochet community has grown last few years and many designers are setting up their own websites and hosting their own patterns. I like to find and show you these independent designers and bring their fabulous projects to you. Please always visit and thank the individual designers for their generosity.