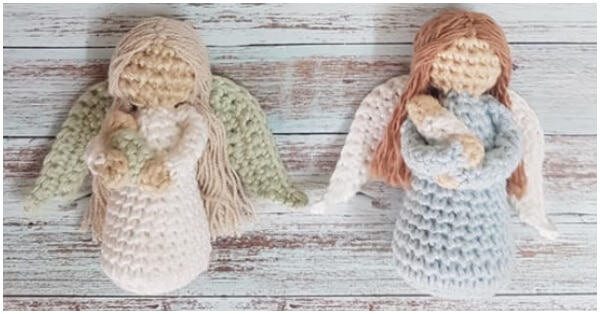 Today we will show you tutorial for crochet Angel Wings. It's a delightful little set that can be worked up within the hour. You see Angel Wings mostly during the holiday season as Christmas ornaments and tree toppers, but they're such a popular and well-known symbol that they can be around all year. You will add the two wings to the back of her dress using simple whip-stitches at the end, crochet the 'arm' and simply insert it through the small holes in her dress you created by following the crocheting step by step tutorial and slip the crocheted halo between the stitches at the back of her head.
Crochet angel ornaments don't just have to be for special occasions, though. They add hopeful symbolism to home decor at any time of the year. They are great in nurseries and they can also be placed on tabletops and mantles throughout the home.
These angels are quick to stitch out, using DMC Mouliné Spécial 25 – DMC Petra Crochet Cotton 8 yarn and ideal to decorate Christmas table, mantel and Christmas tree during holiday season.
Before you dive in, it would be a great idea to head to Pinterest and create a "Crochet Christmas Decorations" board if you don't already have one. (You can see my Pinterestboard here.)
The video tutorial you'll find below will take your through every step of the process from beginning to end. What's more, you'll also need very little by way of tools and supplies. Comment below if you have any question… Let's start !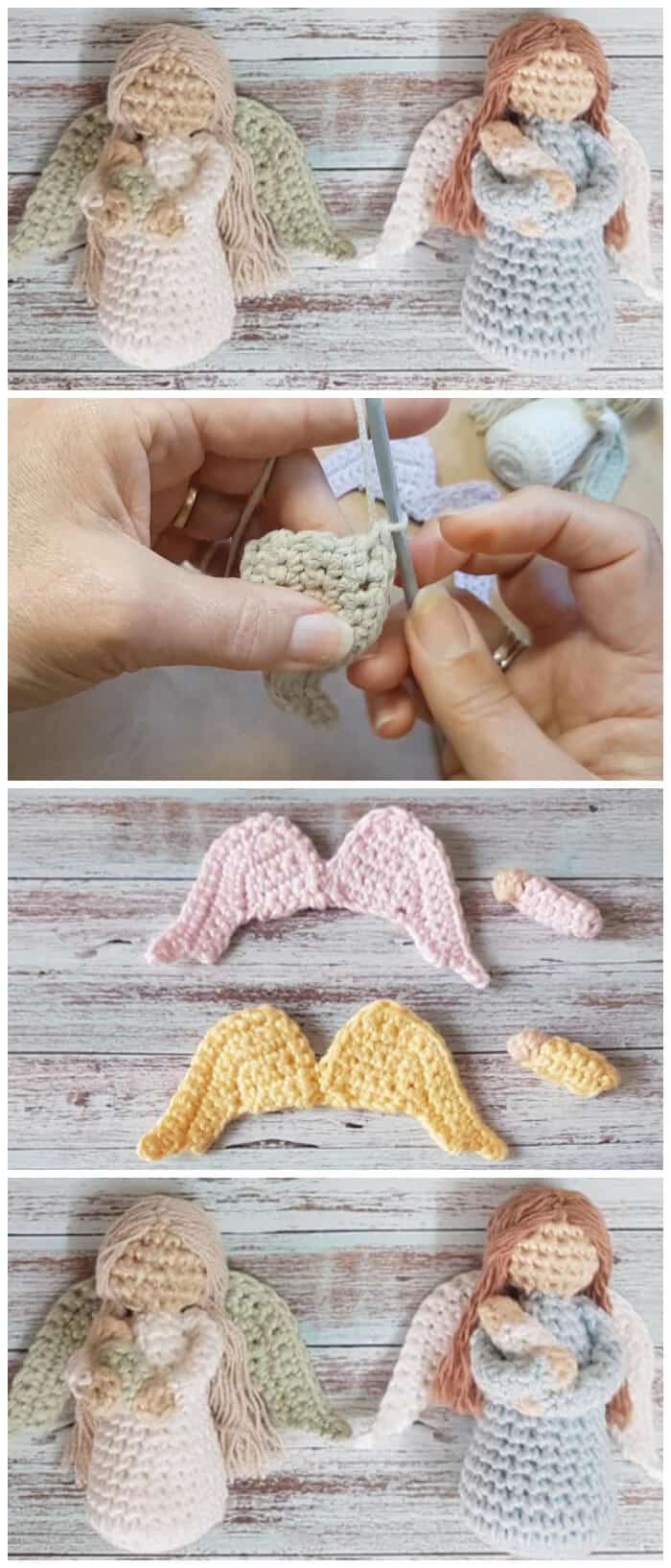 Click here to See Tutorial
Written Pattern
If you're looking for a less time-consuming craft ahead of the holidays, we suggest sitting down and making this Christmas Tree.