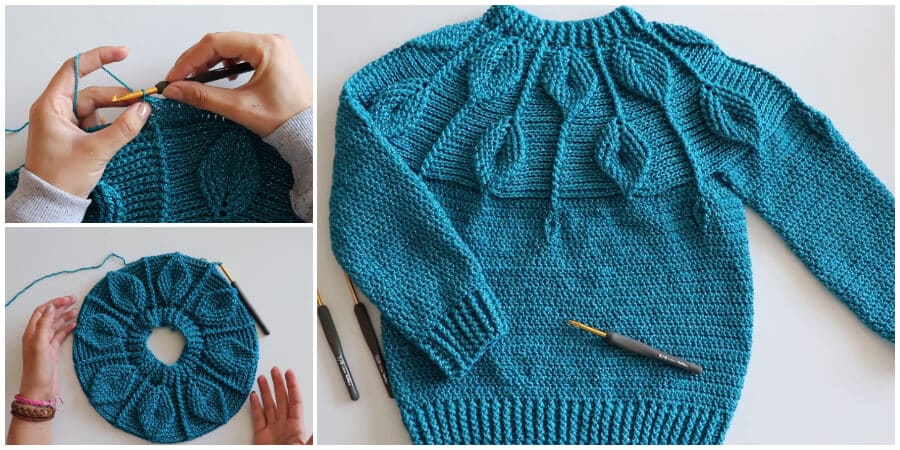 I'm going to show you how to crochet Autumn Leaves Sweater for all sizes. If you've ever wanted to crochet or knit a sweater, now is the time. This sweater will blanket you from the cold. It is about as cozy of a sweater that will ever find. The most wonderful part? You can make it yourself! The stitch work can be complicated and when you combine all of that together, sweaters look daunting! However, after designing so many pieces made up of basic squares and rectangles, this fall I wanted to finally design a sweater.
Keep scrolling down the page for the video tutorial and Bookmark this page to visit us again. Also Be sure to save these projects to Pinterest. You'll love this Crochet Autumn Leaves Sweater For All Sizes. Open spoiler below for tutorial…

Click here to show tutorial


If you need to adjust the speed, go to settings (in the bottom right corner of the video) and adjust the speed. The subtitles are there as well.