Crochet Baby Bootie – Video Tutorial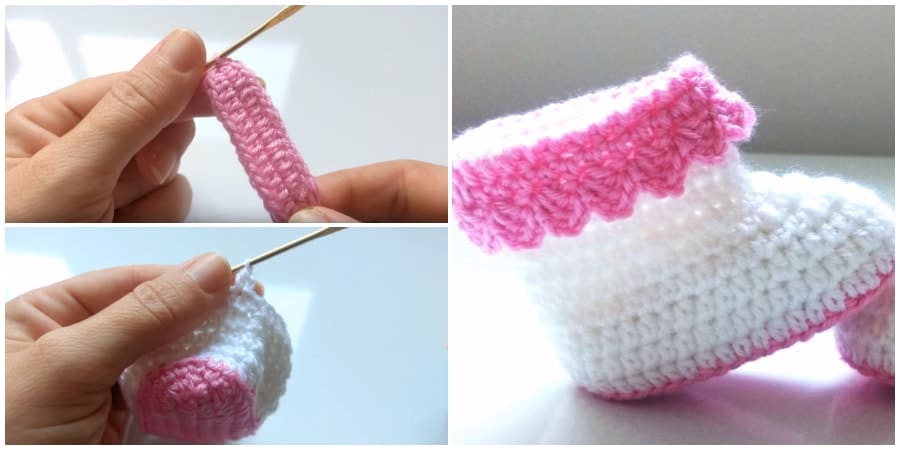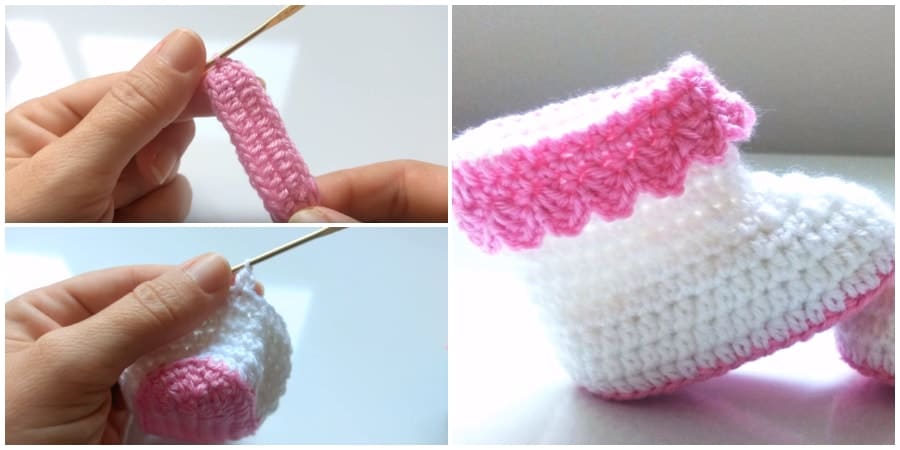 Crochet baby bootie patterns are among the most popular handmade patterns. Many of us have a nostalgic pair of our own saved from childhood. rocheting baby booties may seem a little daunting, but they are actually quite easy if you understand some basic crochet stitches and techniques. If you have never crocheted before or if it has been a while, then you may want to refresh your crochet skills if you want to make this project. This pattern just shouts sugar and spice and everything nice, especially on a little pair of feet. These crochet baby booties would make great baby shower gifts, and you can work up a matching blanket to boot. You could use yarn in other colors, too.
Be sure to save this project to Pinterest by Clicking Here and Be sure to scroll down and watch the video tutorial too, you'll love this Crochet Baby Bootie. You can use bookmarks to save this page to visit us again.

Click here to show tutorial
Crochet Baby Bootie – Video Tutorial