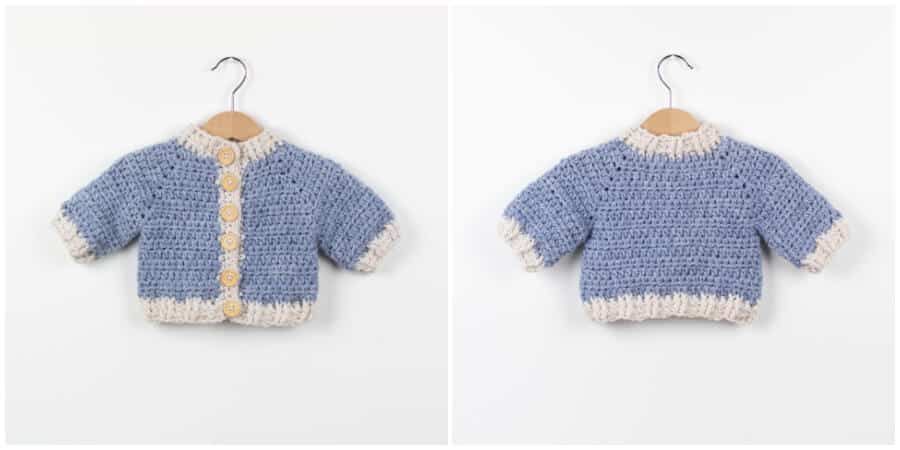 This is an ideal going home Crochet Baby Cardigan for a newborn. It's very easy to wear and these days you have to choose very easy things for your babies to protecting him/her. With crochet baby sweaters, you can be sure your little one will be super warm since you can choose the perfect yarn for the job – from chunky and bulky to soft and lightweight, whatever type of sweater you're looking for, you'll find it here. You need Chunky weight Gründl Wolle Shetland in shade 04 (beige) and 03 (blue) for this cardigan. I think this baby cardigan has a cute look with short sleeves. What do you think?
Keep scrolling down the page for the video tutorial and Bookmark this page to visit us again. You'll love this Crochet Baby Cardigan. Open spoiler below for tutorial…
Here is a pin for your Pinterest boards so that you can refer back to this tutorial!

Click here to show tutorial


If you need to adjust the speed, go to settings (in the bottom right corner of the video) and adjust the speed. The subtitles are there as well.
Written Pattern