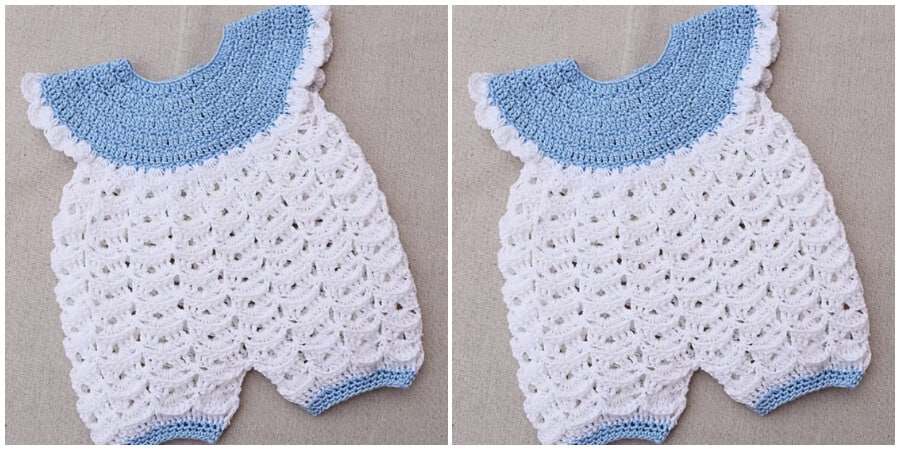 Crochet Baby Rompers look adorable on any baby or toddler. Here are some tutorials for you if you have little ones in your life whom you want to crochet a romper for. They are easy and quick to crochet and you can customize them in any color you like. The size is 0 to 3 months but you can make it bigger in the video I leave a size of measurements. Rompers are best for Spring or Summer time, but you can always get the project started. Hope you will enjoy !
Keep scrolling down the page for the video tutorial and Bookmark this page to visit us again. You'll love this Crochet Baby Rompers. Open spoiler below for tutorial…
Here is a pin for your Pinterest boards so that you can refer back to this tutorial!

Click here to show tutorial


If you need to adjust the speed, go to settings (in the bottom right corner of the video) and adjust the speed. The subtitles are there as well.