Crochet Baby Sneakers – Learn to Crochet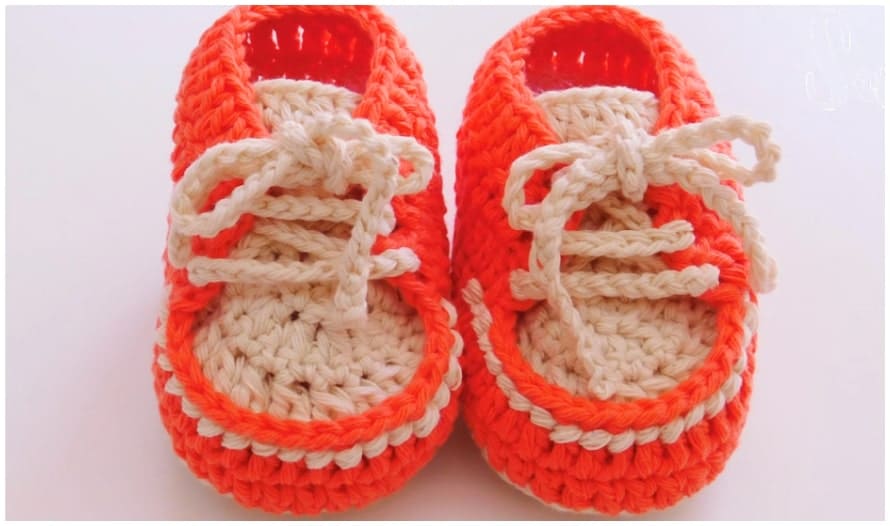 This little Crochet Baby Sneakers is made by my favorite Stitch. People who are looking for a fast and easy crochet pattern for baby booties should look no further than this simple free design. This sneakers is for 0-3 months baby. The colors for these crochet baby booties were inspired by autumn, but baby can wear them comfortably at any time of year. It is always fun to crochet for babies. Crochet markers are suggested for faster completion of this fabulous crochet design. Any little baby will look adorable. Enjoy, guys !
Keep scrolling down the page for the video tutorial link and Bookmark this page to visit us again. Also Be sure to save these projects to Pinterest by Clicking a long Image and Be sure to scroll down and watch the video tutorials too, you'll love this Crochet Baby Sneakers.

Click here to show tutorial
The 16 patterns here will keep you interested with their variety in stitches and styles. Here are the most adorable 16 Free Crochet Baby Booties you can find in Internet. "Croby Patterns" is my favorite Channel on Youtube and I think they have one of the best patterns. – Check out the source Here – Free Crochet Baby Booties