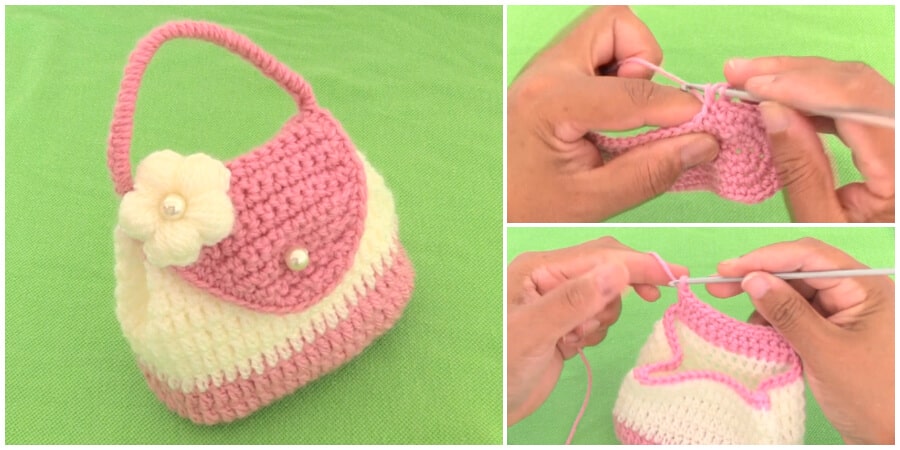 Instead of buying a bag, you can Crochet Bag With 3D Knit Flower.
We're excited you're here and checking out all the fun and we hope you'll join in. You can use this bag for all season, it's universal. This bag is a suitable project for beginners. I haven't lined mine, but if you prefer a lining in your crochet bags, there's a great tutorial on how to do. Crochet bags can be constructed in many different ways. One key way to mix things up is with the handles, which may or may not be crocheted and could be added to the body separately or worked into the design. Hope you guys enjoy this one, don't forget to post as a project so I can see your beautiful bags!
Keep scrolling down the page for the video tutorial + written pattern and Bookmark this page to visit us again. You'll love this Crochet Bag With 3D Knit Flower. Open spoiler below for tutorial…
Here is a pin for your Pinterest boards so that you can refer back to this tutorial!

Click here to show tutorial


If you need to adjust the speed, go to settings (in the bottom right corner of the video) and adjust the speed. The subtitles are there as well.