Crochet bean stitch beanies (3 sizes)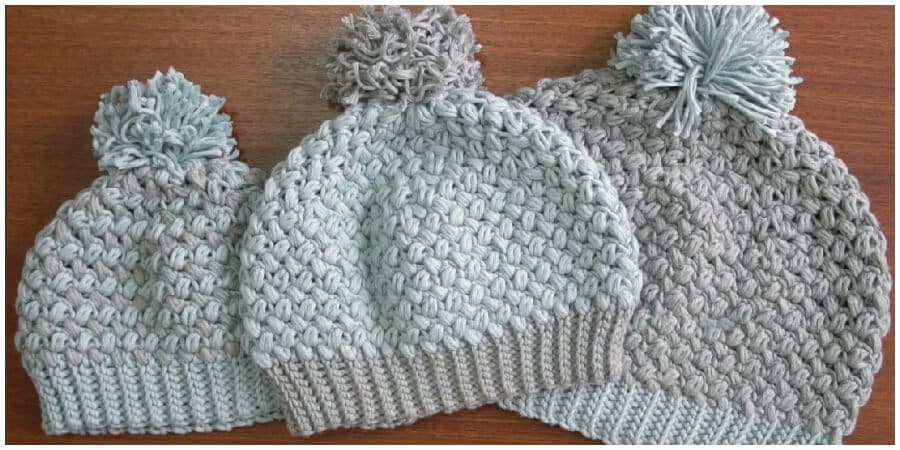 With this video tutorial you can make Crochet bean stitch beanies in three sizes. The bean stitch is not really a form of the single crochet, but isn't really a half double crochet either. Since the bean stitch is best worked in back and forth rows, you must turn to get the zig zag effect. The construction on this one is pretty straightforward. First you'll make a brim, then crochet the bean stitch directly onto the brim, and then seam up the hat. You may use whatever you prefer for the brim. Just remember that the hdc camel stitch does not stretch as much as the BLO single crochet brim. Let's make it !
Small for babies – Medium for children – Large for teenagers and adults
Keep scrolling down the page for the video tutorial and Bookmark this page to visit us again. You'll love this Crochet bean stitch beanies. Open spoiler below for tutorial…
Here is a pin for your Pinterest boards so that you can refer back to this tutorial!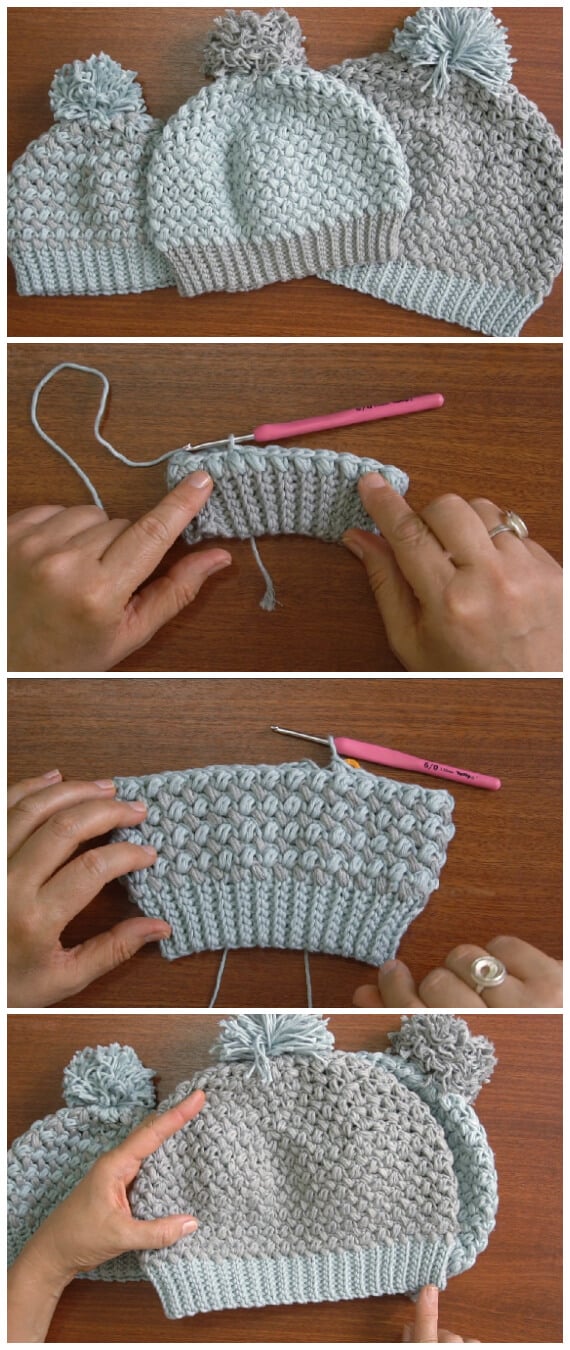 Click here to show tutorial


If you need to adjust the speed, go to settings (in the bottom right corner of the video) and adjust the speed. The subtitles are there as well.