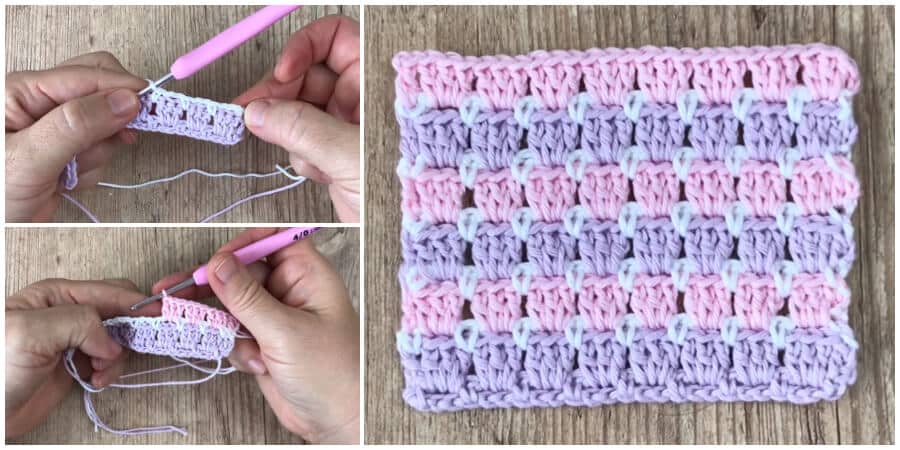 You can use this beautiful crochet Block stitch for so many things including blankets, washcloths, scarves and more. This stitch is one of my favourite simple stitches easy to do with some fabulous effects just using Colours. It can be done in the round in a square, straight rows – in lots of Colours or just a few. It can also be done as an interlocking stitch and stripes and squares can be created. Even though blankets you will end up with are amazing, it is not only about the end result. It is about the technique that you will learn below which can be used in a lot of upcoming projects that we share or you will come up with on your own.
Keep scrolling down the page for the video tutorial + written pattern and Bookmark this page to visit us again. You'll love this Crochet Block Stitch. Open spoiler below for tutorial…
Here is a pin for your Pinterest boards so that you can refer back to this tutorial!

[reveal heading="%image% Click here to show tutorial"]
If you need to adjust the speed, go to settings (in the bottom right corner of the video) and adjust the speed. The subtitles are there as well.
Written Pattern[/reveal]