This Crochet Bobble Flower Granny Square is easy to crochet. I'm so excited to share solid color version of Bobble Drops Flower Granny Square pattern.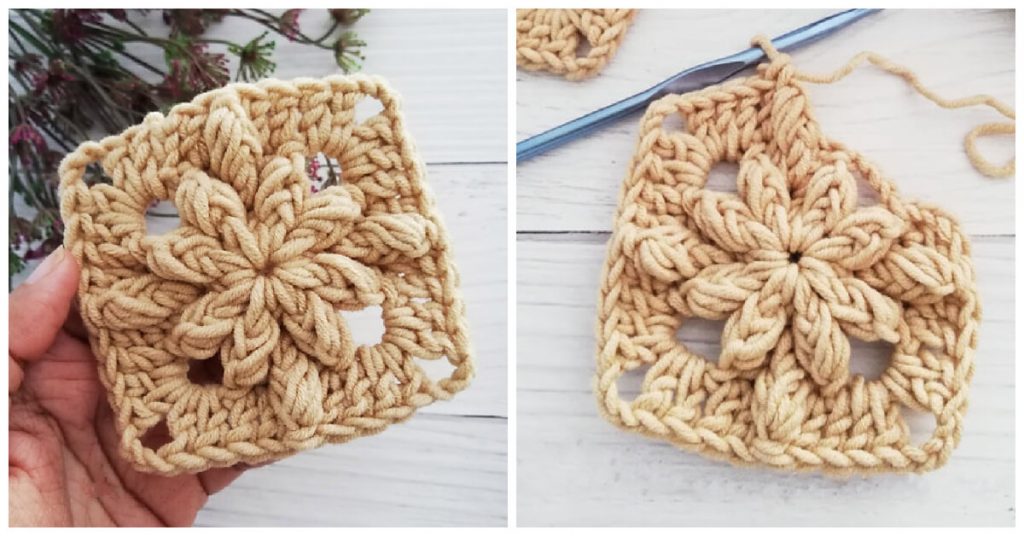 Today we are going to learn How to Crochet Bobble Flower Granny Square. It sure is gorgeous and you can turn them into blankets, cushions, all sorts of fabulous projects. It certainly brings back the memories. This crochet flower granny square is so pretty that it really deserves a project to use it on. I was going to do other project Since I saw this Square and I thought I would share it with you. Maybe this fall we can use it for a pretty pattern.
There are few difference between solid and 2 color version. You no need to color change and crochet front post bobble stitch one row below. That's means this Crochet Bobble Flower Granny Square is very easy than 2 contrasting color version and fast to crochet.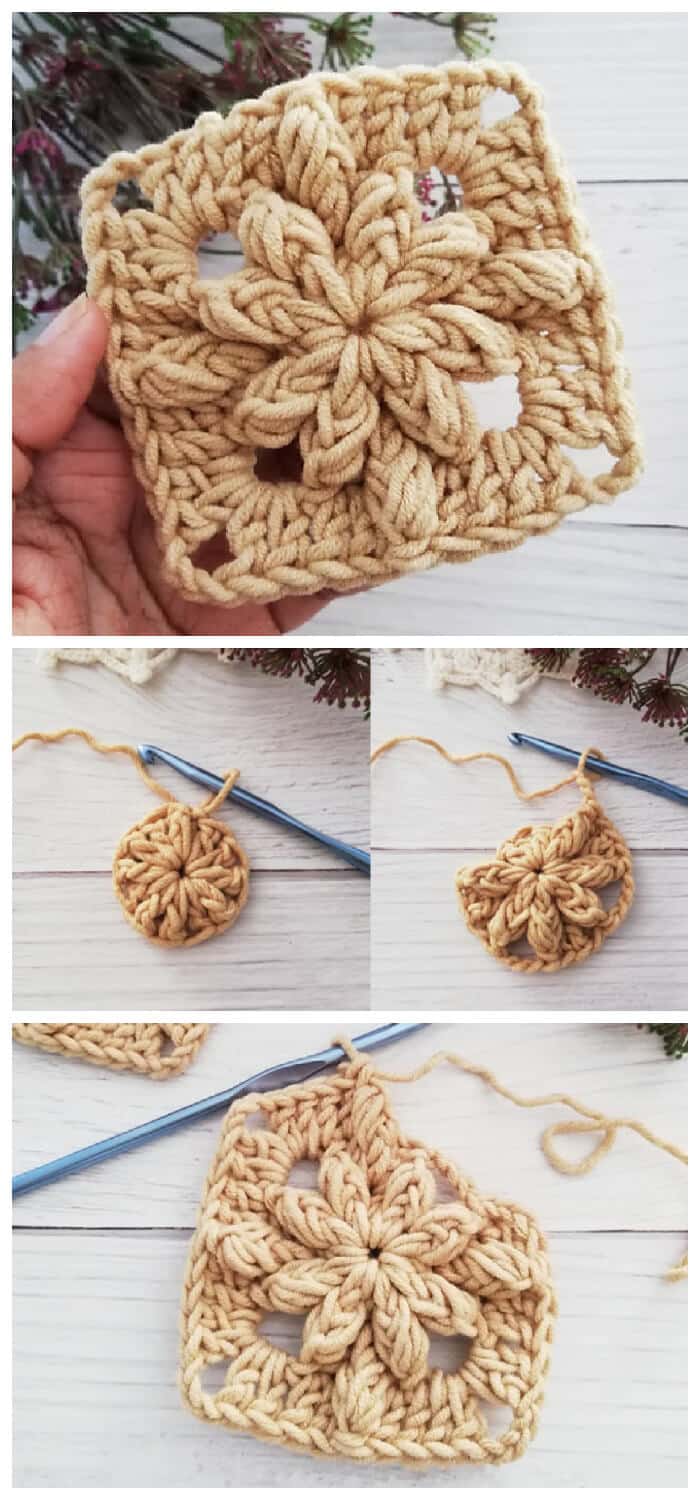 Open Written Instruction
I would love to see a picture when you're done, so please feel free to come by our Pinterest Group and show off your project! Bookmark this page to visit us again.
Thanks for visiting! Follow Crochet-Kingdom on your favorite social media sites: Pinterest, Facebook.
If like me you're always looking for patterns, Well I am here to take the frustration out of searching for your next pattern. The crochet community has grown last few years and many designers are setting up their own websites and hosting their own patterns. I like to find and show you these independent designers and bring their fabulous projects to you. Please always visit and thank the individual designers for their generosity.