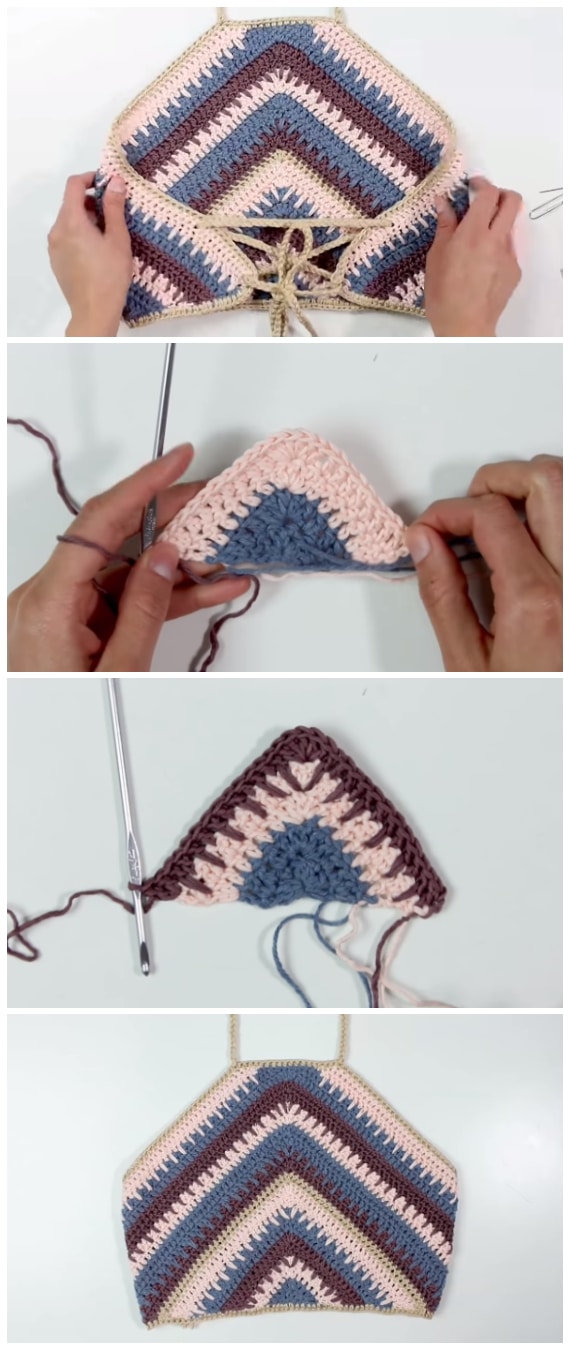 This piece is a perfect little Crochet Boho Crop Top for summer all festivals or just for lying about on the beach on a summers day. You might be tempted to put down your yarn now that spring is here, but don't forget that crochet clothing can be worn all year round. Really, if you want to be prepared for hot season, you better start making yourself some cute crocheted items now! This summer Top is one of the best and shine project for summer time. Crochet crop tops would be the perfect accents for your denim shorts, zip-back skirts, and casual jeans. I have been making crocheted tops for the past two years but this year have found some really lovely worsted weight yarn that I love working with. If you wanna try Crochet Boho Crop Top project, we have video tutorial for you. Let's start !
Click here to show tutorial


If you need to adjust the speed, go to settings (in the bottom right corner of the video) and adjust the speed. The subtitles are there as well.