Crochet Bookmark Reindeer – Learn to Crochet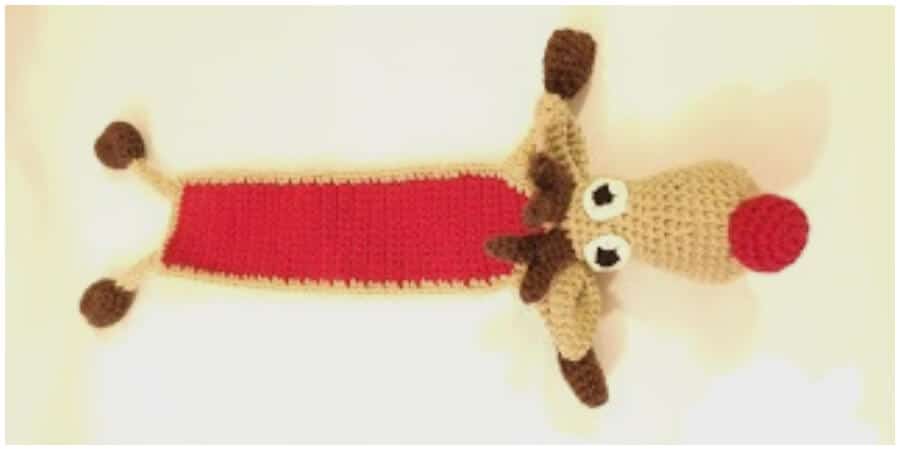 Fast and fun to make, this Reindeer bookmark crochet pattern is an easy to make pattern whose length can be easily adjusted to the desired size. I am always looking for new, quick and easy crochet patterns to add to my Blog. When I saw this pattern I imagine kids would totally adore this amazing Reindeer Bookmark. In fact, this pattern is an ideal project for experienced beginner crocheters looking to craft unique crocheted items to add to their collection. A cute little gift yet an amazing idea to use up your scrap yarn. Feel free to ask questions to clarify any doubts. It makes for a cool present for book-lovers and for any occasion. Happy Christmas !
Keep scrolling down the page for the video tutorial link and Bookmark this page to visit us again. Also Be sure to save these projects to Pinterest by Clicking a long Image and Be sure to scroll down and watch the video tutorials too, you'll love this Crochet Bookmark Reindeer.

Crochet bookmarks are useful and beautiful. Adding a crochet bookmark to the gift of a book is also a really great way to make your presents for others a little bit more personal. Here are nine crochet bookmark patterns. Check out the source here – 9 Crochet Bookmark Patterns