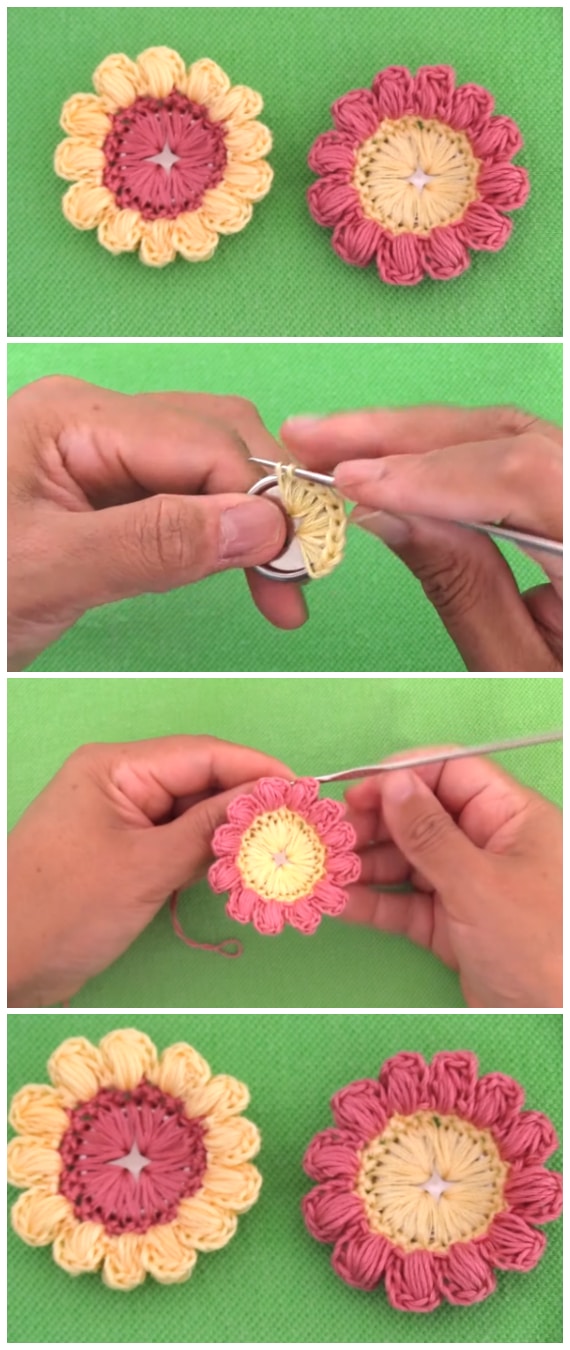 If you are looking for a bit of summer or beautiful ways to embellish your world, these Crochet Button Flowers Video will be perfect project for you. They used real buttons in the middle of the flower. It gives is an artistic homemade appearance. There are some amazing flower tutorial! I continue to add patterns and tutorials that catch my eye. Any of these flowers would make a great embellishment. There's nothing better than a burst of color courtesy of a fabulous flower to bring out a feeling of spring or summer – anywhere you use them, you're sure to feel the same. It's hard to believe these projects are made with just a few strips of yarn, isn't it? Perfect for adults and kids alike, these easy Crochet Button Flowers Video are ideal for those that have never tried crochet before and would love to see what they're capable of!
Click here to show tutorial


If you need to adjust the speed, go to settings (in the bottom right corner of the video) and adjust the speed. The subtitles are there as well.