Crochet Cactus – Learn to Crochet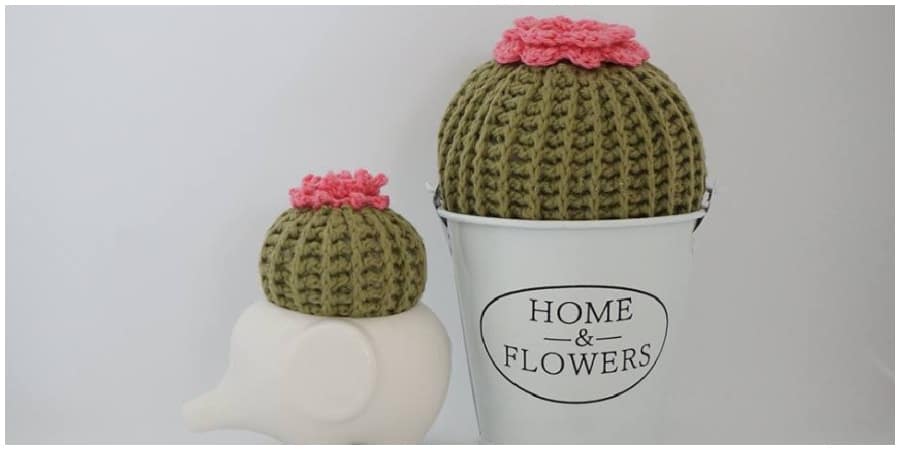 If you're someone that can't keep a plant alive, this Crochet Cactus is for you. This video tutorial will allow you to make a very cute crochet cactus in a cup to decorate your home or give as a gift. Crocheted cacti are very cute and incredibly simply to make and these cacti tutorial is also incredibly adaptive and you can use the basic parts to create hundreds of unique cacti, you can even combine the different variations. If you don't have a green thumb, a Crochet Cactus is the answer for you. You don't have to worry about watering and a Crochet Cactus will thrive anywhere with zero maintenance. I find it easy to make and really fun, because you can use any colors that you want to customize it to your likes but I advice you to use green yarn. I decided to make it in a cup because I couldn't find a small enough pot, but I ended up loving it even more, since it looks so cute and tiny. It's also surprisingly very simple to make- just double crochet's. Enjoy, guys !
Bookmark this page to visit us again. Also Be sure to save these projects to Pinterest by Clicking Image and Be sure to scroll down and watch the video tutorials too, you'll love this Crochet Cactus.

Click here to show tutorial
This Crochet Amigurumi Pumpkin is awesome. If you like pumpkins this video tutorial is for you! Make this cute little buddy as a fun and adorable decoration or toy. – Check out the source for the video tutorial here – Amigurumi Pumpkin