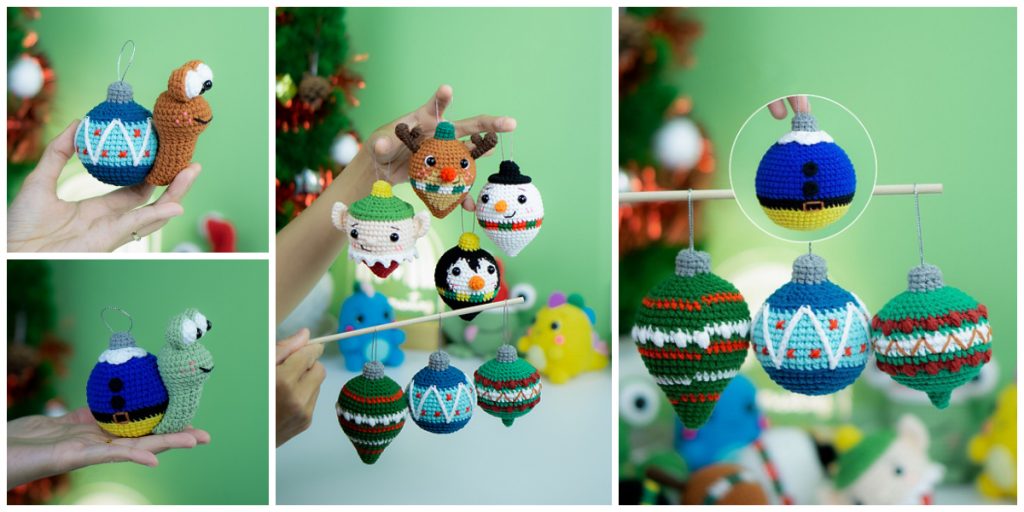 Looking for a quick crochet project that makes a great gift ? Today I will show you how to Crochet these Crochet Christmas Ball Ornaments, easy and perfect for beginners. Ornament Balls are one the Crochet Christmas Ornaments that most people choose to decorate their Christmas Tree. I hope you love these patterns and make a bunch of balls to decorate your Christmas corner.
These cute characters are made exclusively for the Christmas, they are reindeer, penguin, snowman, elf and gnome. The patterns are well-written and easy to follow, with many photo and video tutorials for beginners.
Christmas Ornament Balls
Let's make a cute Christmas Snail Ball pattern that can combine with an adorable snail to make the ornament more unique and beautiful. An adorable little snail carrying the strawberry with a smiling face. This brings me much joy when making this project pattern. Will you?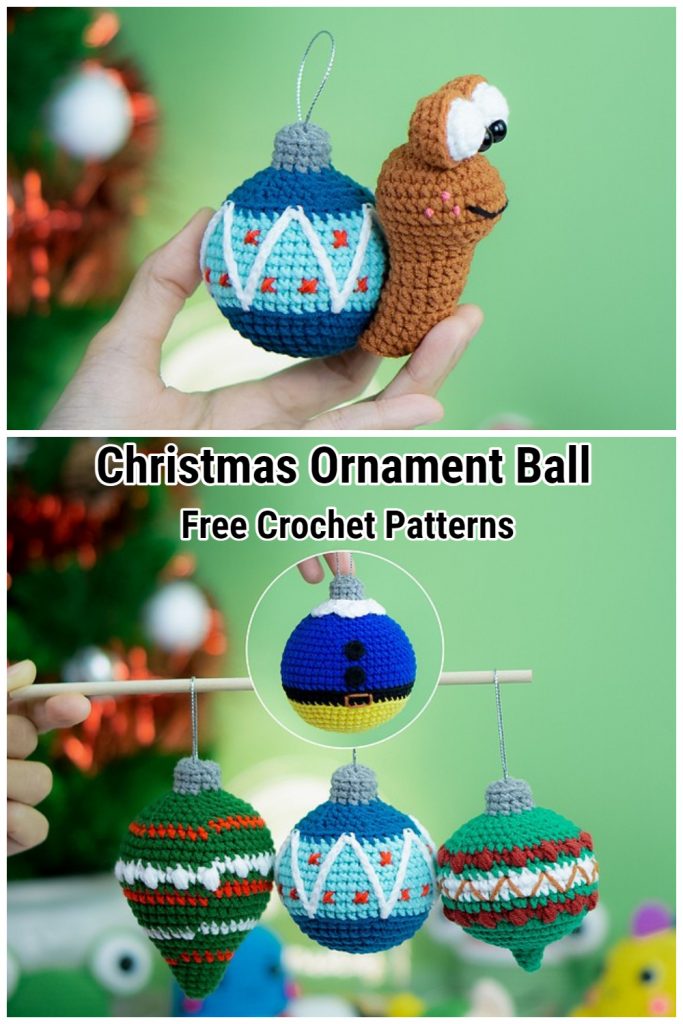 Crochet Christmas Ornaments
This Crochet Christmas Snail pattern was made to show the continuous support for Ukraine country, with the meaning of wishing a warm and peaceful atmosphere will come back to people in Ukraine country in very soon.
About the design, you can easily recognize Santa (in a ball shape) wearing the outfit of the Ukraine flag. Love it? Let's make one and hang it on your Christmas tree to show your support too.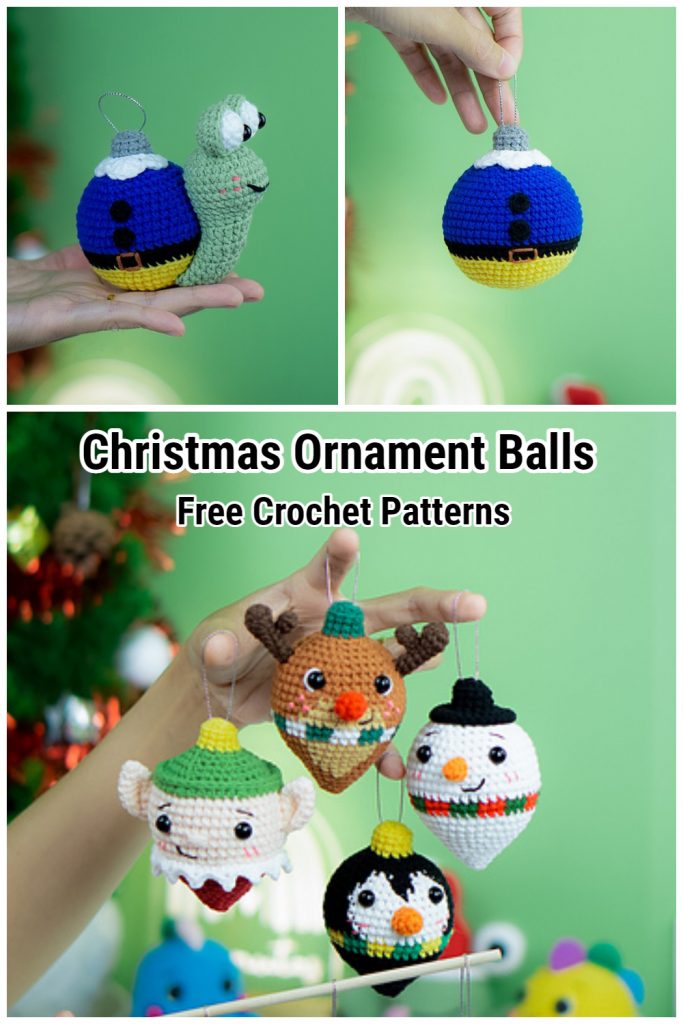 I hope you are inspired to give these patterns a try in your next project. Check out my entire library of Free Crochet Christmas Patterns!
If like me you're always looking for patterns, Well I am here to take the frustration out of searching for your next pattern. The crochet community has grown last few years and many designers are setting up their own websites and hosting their own patterns. I like to find and show you these independent designers and bring their fabulous projects to you. Please always visit and thank the individual designers for their generosity.
Happy Crocheting to you !