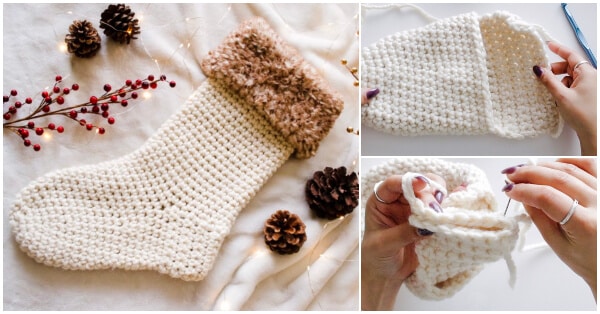 Crochet Christmas Socks are fun to make especially when we think about the kids and how excited they get seeing the stockings and later the gifts in them. Stockings aren't limited to just the humans in your family, don't forget about your cats and dogs too! I am sure Santa won't forget them :))) There's something so magical about the Christmas stocking and the memories they help create. These crochet Christmas socks will help keep you busy this winter season when you're stuck indoors. You can make lots of them with this easy crochet Christmas stocking pattern.
You can personalize each stocking and fill them with candy for a gift that's sure to keep on giving! These socks may look complicated, but with some practice and determination, you'll be able to create these beautiful Christmas crafts in no time. They're perfect for decorating your Christmas tree or for special handmade Christmas gifts that will be treasured.
Before you dive in, it would be a great idea to head to Pinterest and create a "Crochet Christmas Decorations" board if you don't already have one. (You can see my Pinterest board here.)
The video tutorial you'll find below will take your through every step of the process from beginning to end. What's more, you'll also need very little by way of tools and supplies. Comment below if you have any question… Let's start !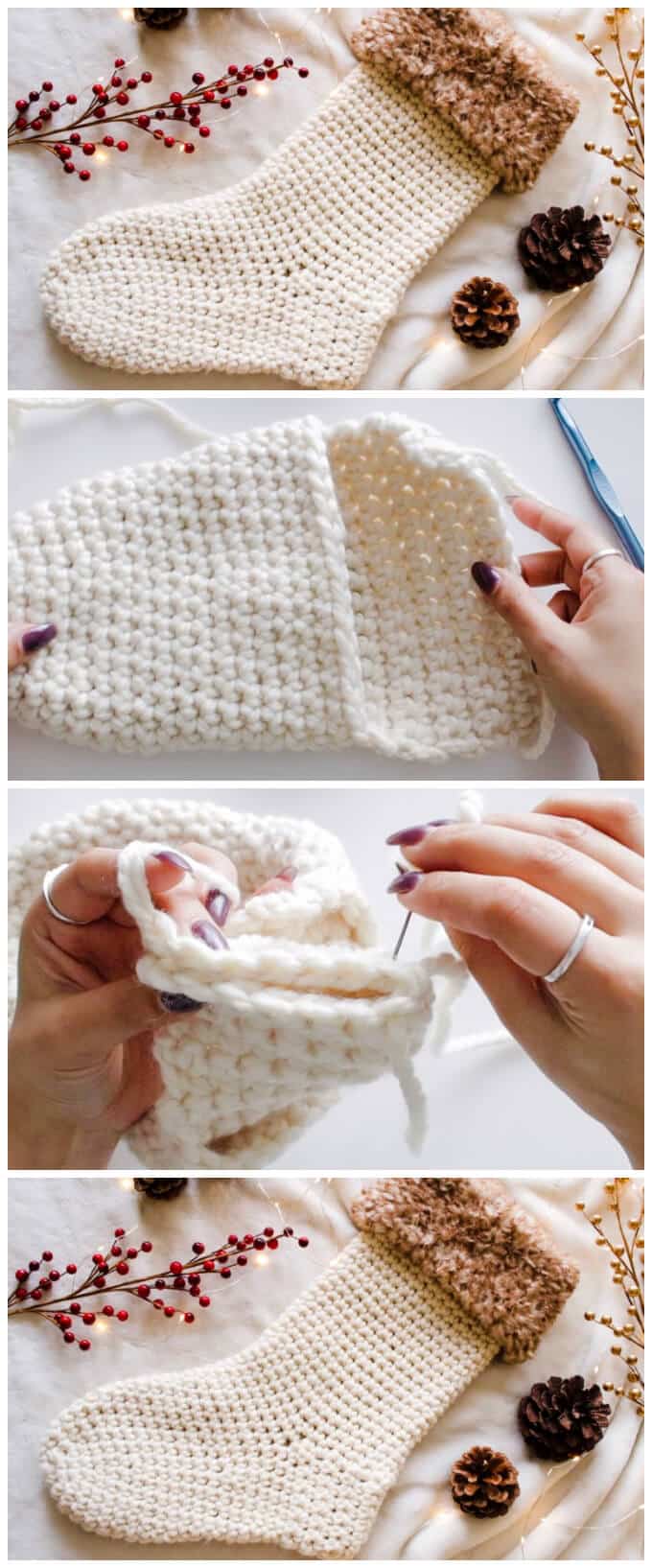 [reveal heading="%image% Click here to See Tutorial"]
Written Pattern
[/reveal]