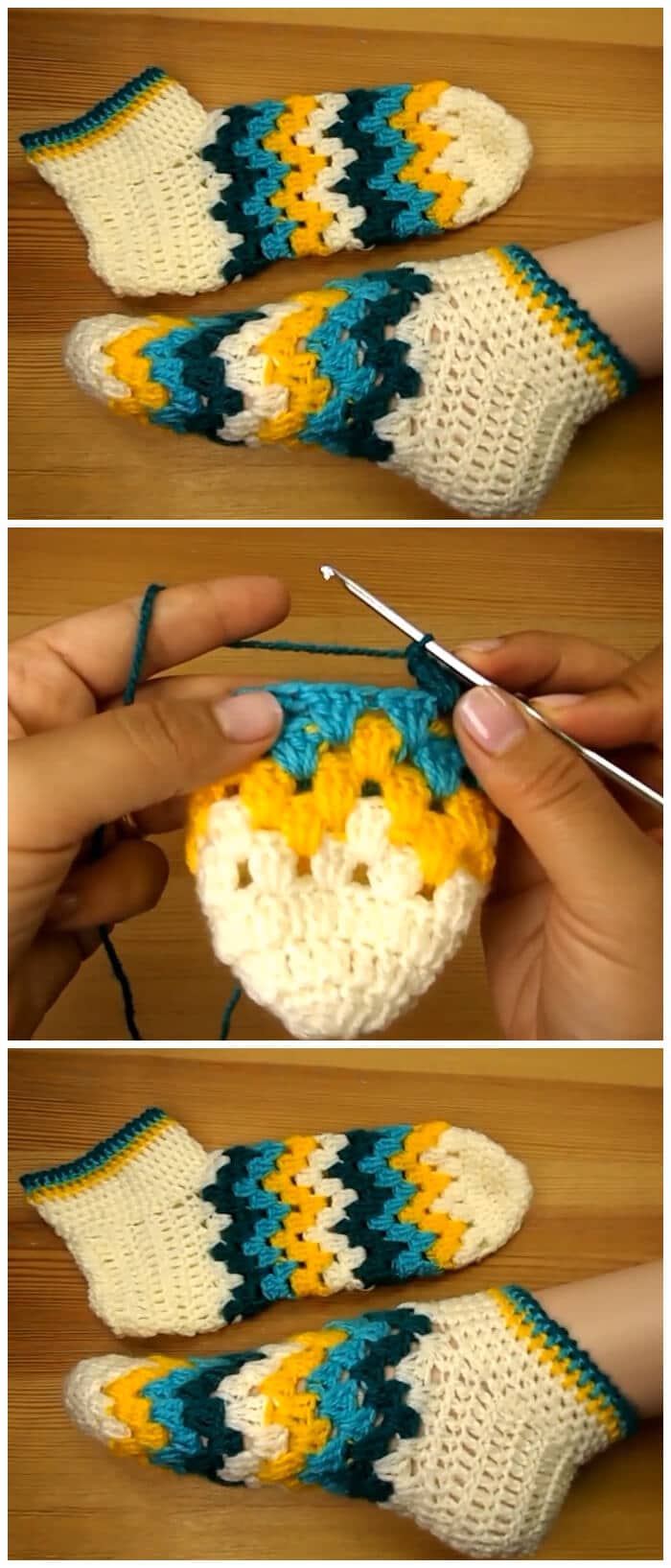 If you live in a home with a lot of tile or wool floors, you might be wondering how to make these Crochet Colorful Slipper Socks. When making more than one pair of slipper socks, I suggest choosing an versatile accent color and using it on a couple pairs of slippers to make the most of the yarn you purchase.
Whatever the season, I always love an evening at home snuggled up on the couch with my crochet. They are my new go-to slipper Crochet Colorful Slipper Socks lounging all year long and are so easy to make. Make a pair for yourself or as a DIY gift with this free crochet tutorial or you can go in store and buy slippers for 30-40$.
If you want to start with something even more basic – try these Simple Slipper Socks. One of the hardest parts about crocheting matching pairs or slippers or mittens is making them the same size, but if you follow our tutorial, you will make it easily.
However, these slippers are comfy enough to wear around the house all day long. Before you dive in, it would be a great idea to head to Pinterest and create a "Crochet Slippers" board if you don't already have one. (You can see my Crochet Slippers board here.)
The video tutorial you'll find below will take your through every step of the process from beginning to end. What's more, you'll also need very little by way of tools and supplies. Comment below if you have any question… Let's start !
Show Crochet Slippers Tutorial


If you need to adjust the speed, go to settings (in the bottom right corner of the video) and adjust the speed.