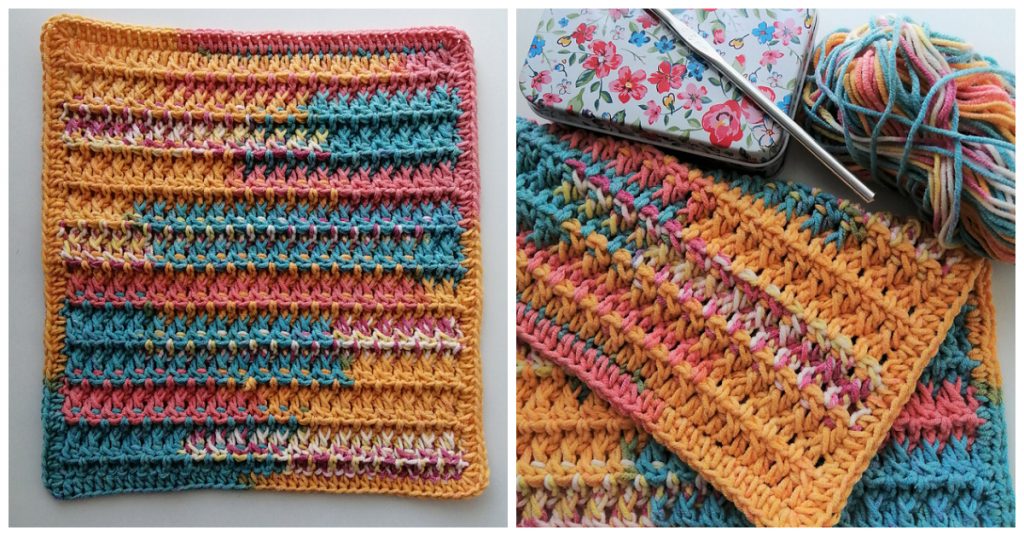 We are going to learn How to Crochet Dishcloth Washcloth. This easy pattern whilst on the dreaded Lockdown, it's really straightforward and quick to do. Each row is the same, so no need to be checking the pattern constantly. Crochet Washcloth patterns make perfect gifts for friends. They're not just for dishes. Their versatility makes them one of the best gifts because the person receiving it gets to choose what they're used for. They are quick to make, and they don't require large amounts of yarn. Dishcloths and Washcloth are terrific projects when you want to practice new stitch techniques, play with color changes, and explore how various ideas work in combination with one another.
I have been experimenting with creating my own designs but then thought I should try something simple and I found it! This is a very basic Crochet dishcloth pattern that is great for beginners. It doesn't require a lot of crocheting knowledge to do and can be pretty soothing to make.
In just an afternoon, you can create a beautiful and practical housewarming gift or going-away present for a friend or family member.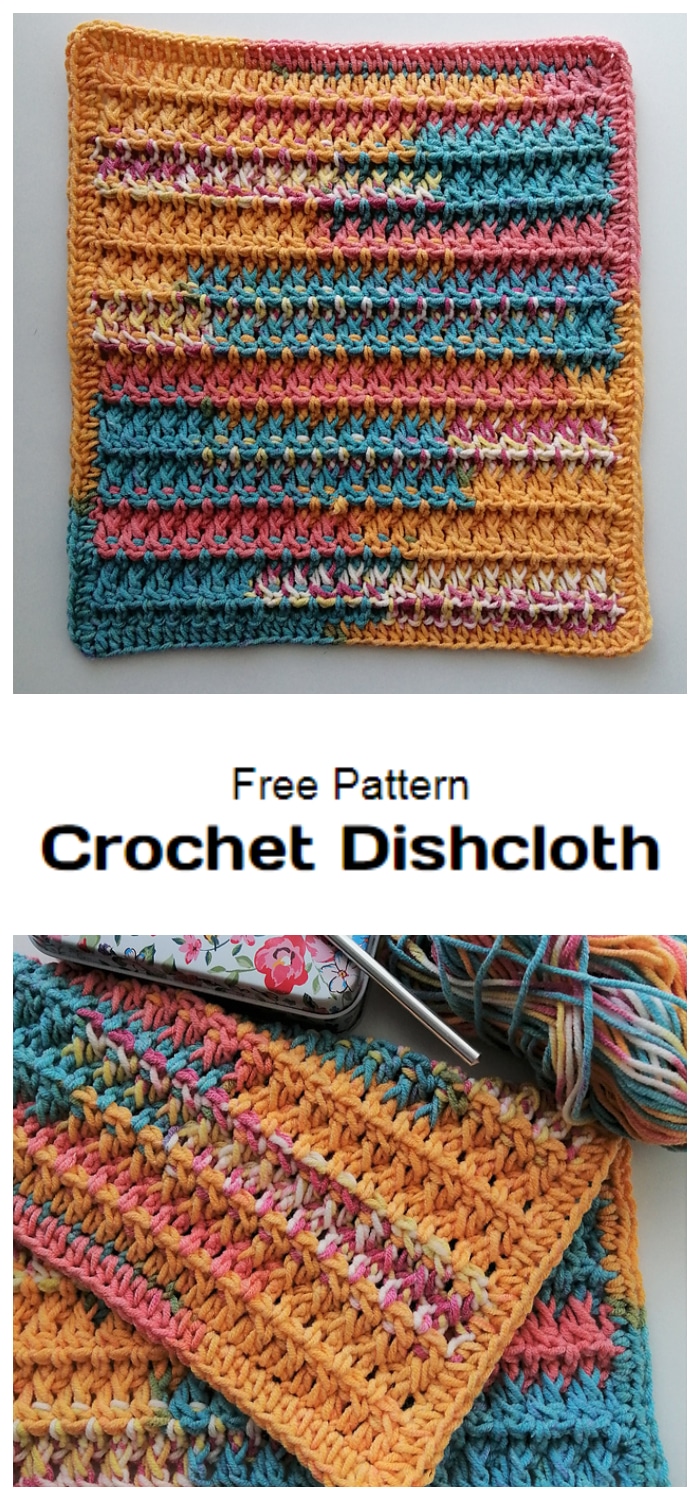 Written Instruction
Before you begin, review this page entirely so you understand the full scope of the project.
We would love to invite you to join our Pinterest Group for the latest and be sure to follow our Facebook Crochet and Knit Page, too.
I hope that you have enjoyed this pattern! I love to see what everyone makes using inspiration from my blog! If like me you're always looking for patterns, Well I am here to take the frustration out of searching for your next pattern. The crochet community has grown last few years and many designers are setting up their own websites and hosting their own patterns. I like to find and show you these independent designers and bring their fabulous projects to you. Please always visit and thank the individual designers for their generosity.