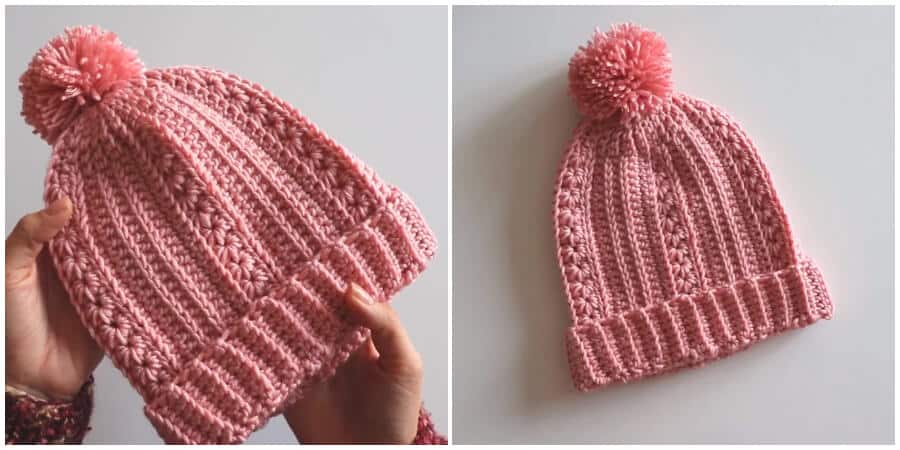 Here is tutorial how to crochet this romantic beanie. I usually don't really care for them but this one I really like, I hope you like it. Crochet Beanie hats are easy to make. However, they can also be easily dressed up. Change the stitches, play with colors, and add details to make a basic beanie just a bit more special. When you crochet beanies from the top down and you stop increasing, that doesn't necessarily mean that the hat won't continue to widen for a few rows. It will take several rows after stopping the increases before it begins to really straighten out on the sides. If you are an absolute beginner, I recommend a washcloth or a scarf before a hat to get used to the muscle memory of crochet and learn the basic stitches. Have a wonderful Day !
Keep scrolling down the page for the video tutorial and Bookmark this page to visit us again. Also Be sure to save these projects to Pinterest by Clicking a long Image. You'll love this Crochet Easy Romantic Beanie.

Click here to show tutorial


If you need to adjust the speed, go to settings (in the bottom right corner of the video) and adjust the speed. The subtitles are there as well.


Here is tutorial how to crochet this easy Puff Stitch Hat. It's gradual color changes make each round a different color and the texture of the yarn and puff stitches work together in blissful harmony. Check out the source here – Crochet Easy Puff Stitch Hat