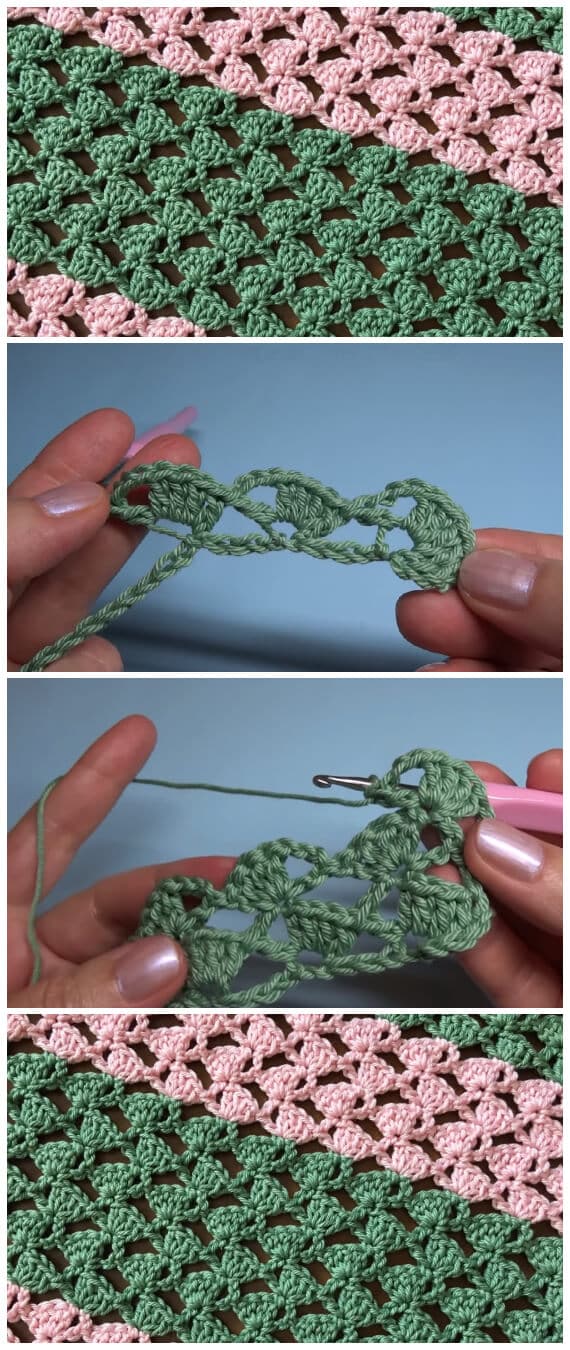 Crochet Easy Shell Stitch is simple to learn and great for many different types of crochet projects. Crochet the shell stitch in a single color to create a beautiful texture or change colors from row to row for a more intricate design. I love this stitch because it creates so much pretty texture and it is simple to learn and remember. It was one of the very first stitch patterns I learned when I was relearning how to crochet, and I still use it all the time. Once you have learned how to crochet different variations of the Crochet Easy Shell Stitch, you might be curious about different ways to use the project. You can repeat the shells across rows over and over for blankets and other square / rectangular patterns. That is a perfect way to really practice and get the hang of the stitch variations. In the next video, We will show you how to make a summer top using this pattern. Watch the video and follow the step by step tutorial to learn how to make this Simple Shell Stitch from start to finish. Let's start !
Click here to show tutorial


If you need to adjust the speed, go to settings (in the bottom right corner of the video) and adjust the speed.