Crochet Feather – Irish Crochet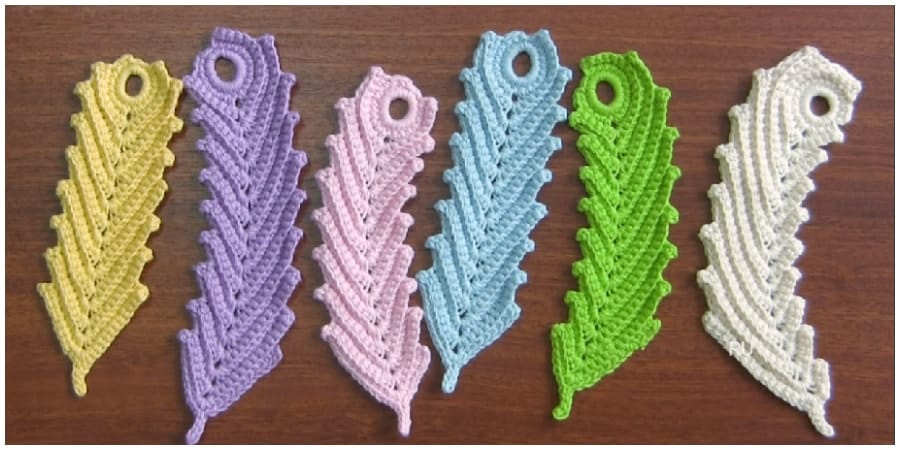 The above Crochet Feather tutorial use the Irish Crochet Stitch. It's a wonderful raised texture. We are always on the hunt for unique projects and when we came across these breathtaking Crochet Feather Pattern Idea, we were completely bowled over and you will be too. I love how the feathers looks on the dream catchers, for a long time i have been waiting the crocheted version of the feathers. One beautiful day, i found this video tutorial and I'm happy 🙂 You can use them for bookmarks or decorating your own super sized dreamcatcher inspired wall hanging. You can also use them to make wreaths for your front door. I've been having so much fun making these feathers. They're easy and quick to make and easily achievable with only just the basic knowledge of Irish crochet. I hope you will have as much fun as I have making your own pretty feathers. Enjoy, guys !
Bookmark this page to visit us again. Also Be sure to save these projects to Pinterest by Clicking Image and Be sure to scroll down and watch the video tutorials too, you'll love this Crochet Feathers – Irish Crochet.

Click here to show tutorial