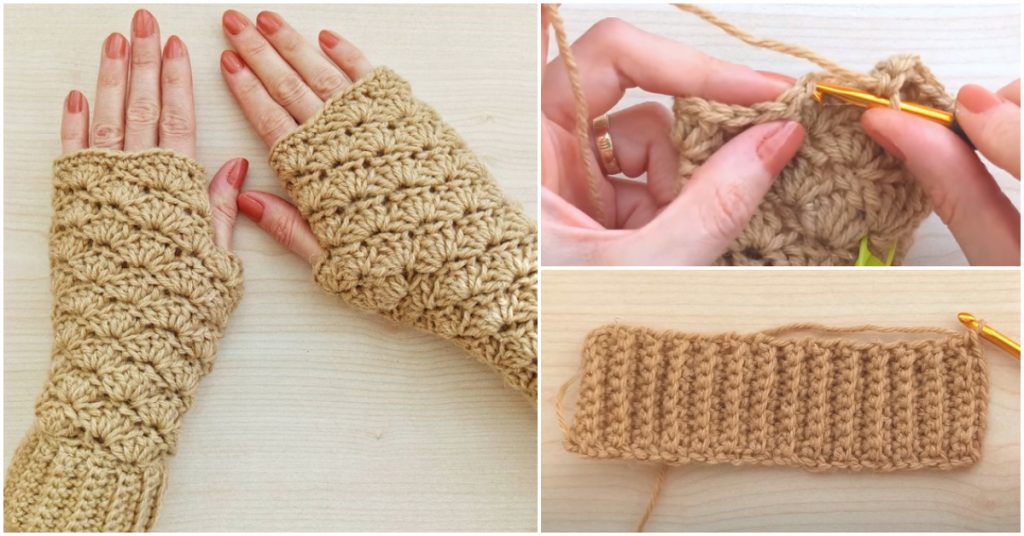 We are going to learn How to Crochet Fingerless Gloves with Shell Stitch. This design is great to keep your hands and wrists warm while still being able to operate your phone, or turn pages in a book. Great for a quick handmade gift for family or friends, especially for Valentine's Day, although hearts are optional, so they can be used anytime!
If you're new to crocheting, these gloves are a great way to practice (or learn!), If you're an experienced crocheter, this project probably won't teach you any new skills, but it is a quick, easy, useful project. They're fast and simple to crochet, you can make them for your whole family.
The fingerless glove is the ideal choice for keeping your hands, wrists, and arms warm while working without loosing the ability to use your fingers. Making them in pretty colors and patterns adds to the beauty of your accessories and makes it even better for gifting at the holidays!
Crochet fingerless gloves provide warmth, simplicity and the convenience of being able to use your fingers when you need to like searching through your pockets or purse. They also add a little bit of style to your wardrobe as well. Let's not forget that crochet fingerless gloves also make great gifts – not only are they useful, they're an easy crochet project when you're looking to come up with a gift quickly.
Keep your hands warm with this beautiful and easy to Crochet Fingerless Gloves with Shell Stitch. If you always have cold hands, like I do, these Gloves are perfect for you! I'm wearing mine starting with the fall season until the spring ends. I love the grey color, I think you can wear it with everything, but this pattern looks great with other colors too. At the end of the article you'll find pictures with these mittens made with other colors: my favorite turquoise and a beautiful purple.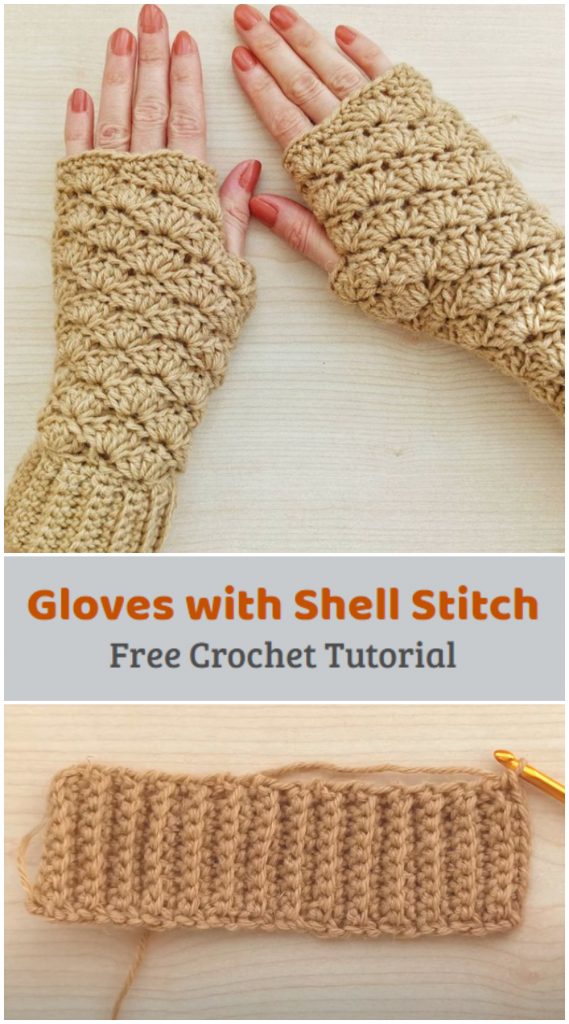 Before you begin, review this page entirely so you understand the full scope of the project.
I would love to see a picture when you're done, so please feel free to come by our Pinterest Group and show off your project! Bookmark this page to visit us again.
Thanks for visiting! Follow Crochet-Kingdom on your favorite social media sites: Pinterest, Facebook.
If like me you're always looking for patterns, Well I am here to take the frustration out of searching for your next pattern. The crochet community has grown last few years and many designers are setting up their own websites and hosting their own patterns. I like to find and show you these independent designers and bring their fabulous projects to you. Please always visit and thank the individual designers for their generosity.