Crochet Flip Flops Upcycle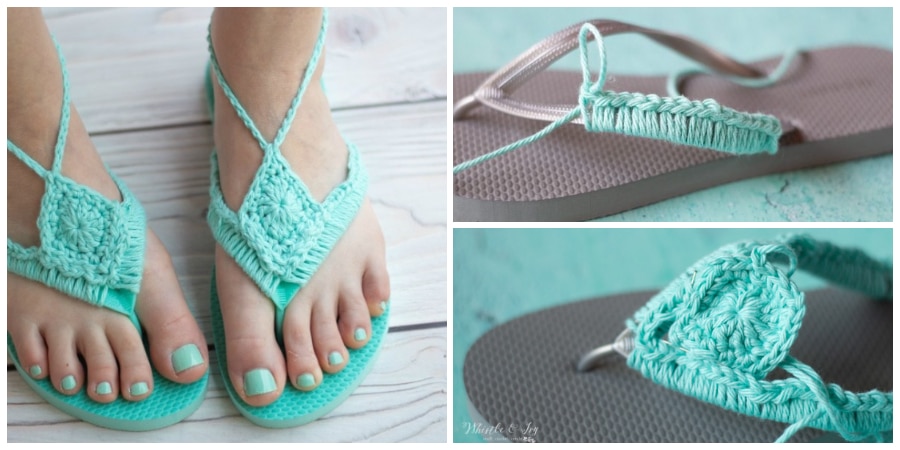 This quick, easy Crochet Flip Flops Upcycle turns your plain foam flip-flops into pretty crochet sandals! This easy project is perfect for beginners or seasoned crocheters. Flip flop sandals are one of our very favourite footwear options all throughout the summer and also in spring, but if you tend to buy the cheaper ones like we do, then you know how fast they can wear out. Today we are sharing with you some simple ways that you can give dollar store Flip Flops a designer face lift for a few dollars.
Bethany Dearden, owner of this project is recommending to use cotton yarn. It will wash easy and it won't be a problem if (and when) your crochet flip flops get wet. I experimented with Medium (Red Heart Scrubbie Smoothie and Knit Picks Dishie) and Sport weight yarn. Be sure to scroll down and be sure to watch the video tutorial too, you'll love this Crochet Flip Flops Upcycle.

Click here to show tutorial