Crochet Fringe Cowl – Learn to Crochet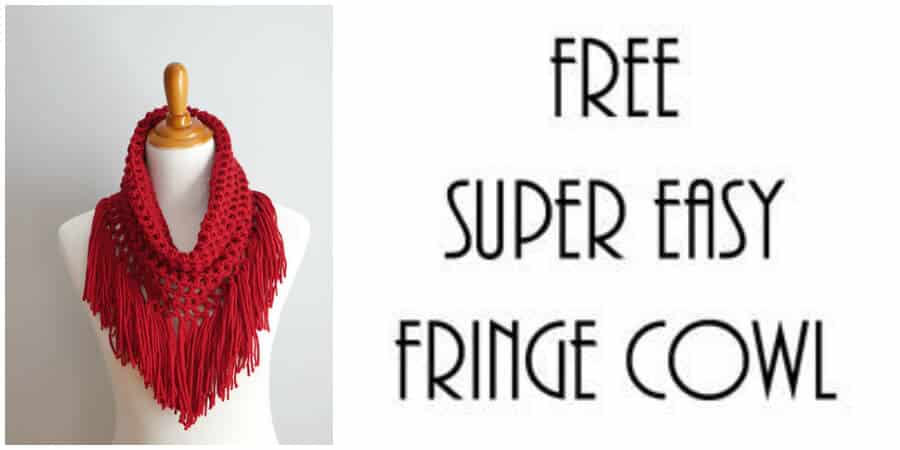 This cowl is seamless, worked in the round and whipped up using just one ball of yarn too. The Festive Cranberry Crochet Fringe Cowl is a fun cowl to both make and wear. The on trend fringe makes this a perfect gift for any fashionable friend on your list. This cowl will add some fun to your outfit! It's cute with jeans and a t-shirt, but I think it would also look so cute with a skirt and some boots. This Crochet Fringe Cowl is so easy and comes together surprisingly quick. This lightweight cowl is perfect for chilly spring days and is the perfect thing to grab when you're running out to a midday brunch date. This textured cowl will whip up quick with unlimited color ways for every fashionista. Enjoy!
Keep scrolling down the page for the video tutorial link and Bookmark this page to visit us again. Also Be sure to save these projects to Pinterest by Clicking a long Image and Be sure to scroll down and watch the video tutorials too, you'll love this Crochet Fringe Cowl.

Click here to show tutorial
Festive Cranberry Fringe Cowl
We have 10 Free Crochet Cowl Patterns for you guys! You can finish making some crochet cowls in under 30 minutes! You can't beat that. This collection of free crochet patterns includes designs from some of my favorite crocheters. Check out the source here – 10 Free Crochet Cowl Patterns