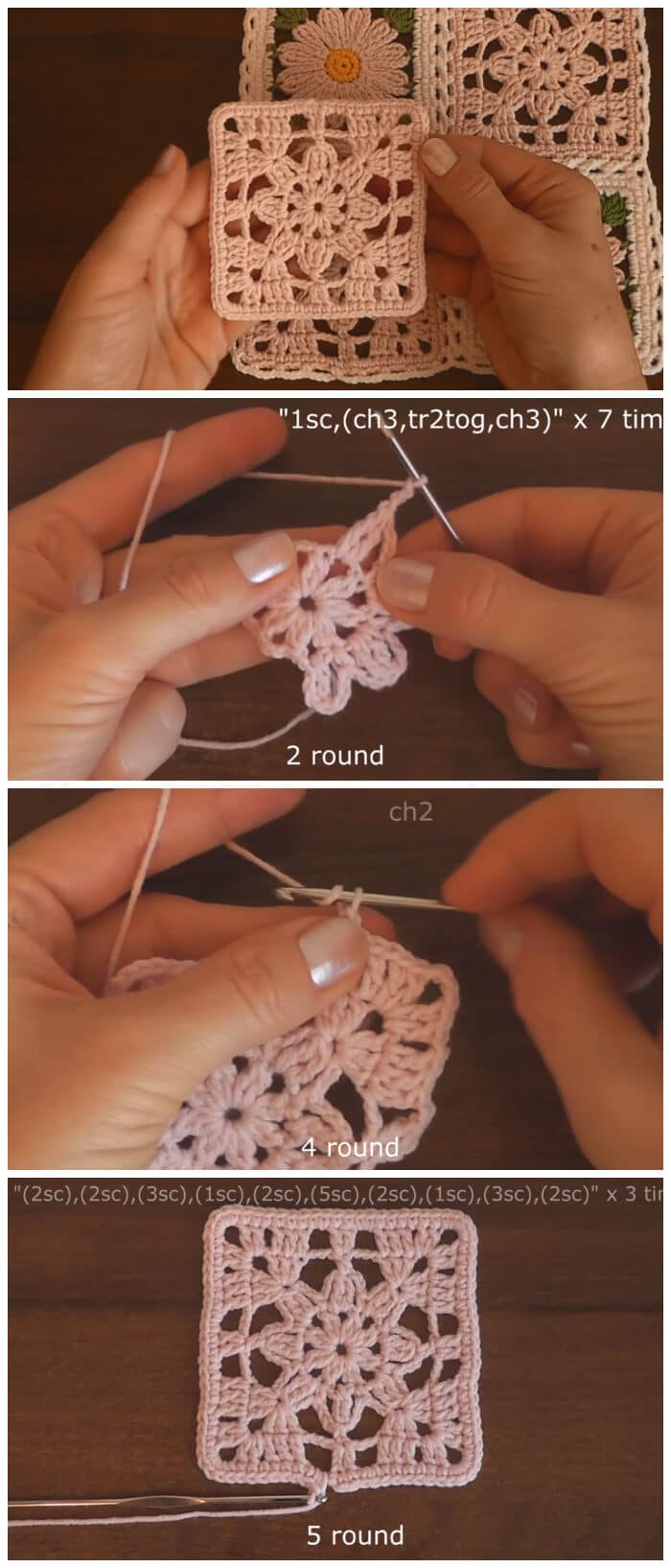 Crochet Granny Square Lace Motif is the stuff of crochet legend: it's super easy and totally versatile. You can work it in rows, granny squares, hexagons and more. And don't even get us started on color. Here are several motifs that I've collected from the wonderful world of crochet, a little something for everyone.
Crochet Granny Square Lace Motif pattern has a small flower at the center. However, it's the details in the square rounds that really make this project stand out. In addition to several basic crochet stitches, this one incorporates clusters for just a bit of texture. Additionally, the designer has it so that you turn the work for some rounds, but not for others, Who doesn't love granny square motif crochet patterns? Whether you are making a traditional granny square or a granny square motif, they are so versatile. When you're really in love with granny squares, you start every square with Flower — literally!
In this video tutorial i'm using cotton yarns called YARNART Jeans (50g/1.76 Oz/160m/174yds) of Turkish origin.. The hook is 2.7mm (or C/2 in USA size or 12 in Canada/UK size).
Before you dive in, it would be a great idea to head to Pinterest and create a "Crochet Granny Square" or "Crochet Flowers" boards if you don't already have one. (You can see my Crochet Flowers and Crochet Granny Square boards here.)
The video tutorial you'll find below will take your through every step of the process from beginning to end. What's more, you'll also need very little by way of tools and supplies. Comment below if you have any question… Let's start !
Click to see tutorial


If you need to adjust the speed, go to settings (in the bottom right corner of the video) and adjust the speed.

Today we will teach you how to make this Easy Crochet Flower Motif. Color is not a limit when making this crochet flower pattern! You can flower motifs in any color, and it would look beautiful nevertheless. This pattern is made by YARNART Jeans yarn, but I also recommend using fine yarn.