Crochet Granny Stripe Stitch – Learn to Crochet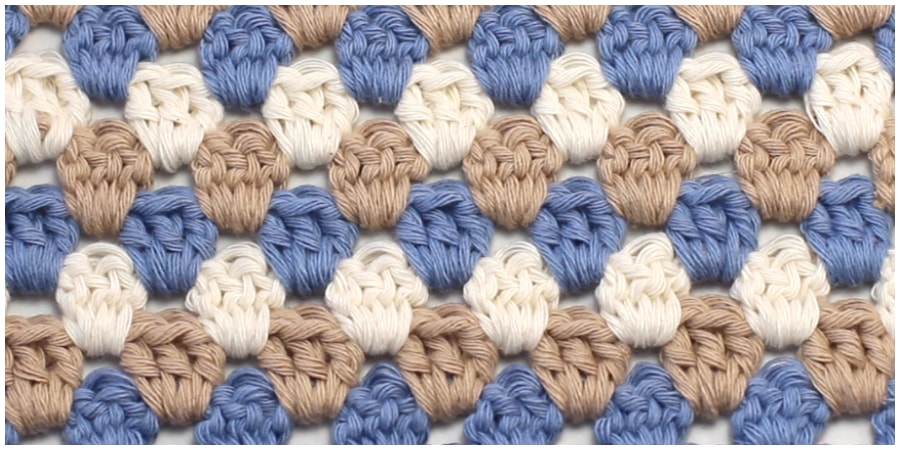 Learn how to make the quintessential blanket, Crochet Granny Stripe Stitch. Easy stitch tutorial with row by row video tutorial. Any gauge yarn may be used for this project with corresponding hook. The Granny Square is a staple amongst all crocheters, but if you're anything like me, having to devote hours upon hours to crocheting separate squares and then joining them together leaves me a bit disinterested. Due to this very reason I'm sure many of you share in my frustration, which is why I decided to share Crochet Granny Stripe Stitch with you all. You can make the granny stripe crochet pattern in any size, width-wise, by changing the number of starting chains. If you've ever crocheted a granny square you know that it's super fast and easy because you don't have to look for the precise stitch to stick your hook in for each stitch. Instead, you just jab it in the general direction of the space between the clusters and you're off to the races.
Bookmark this page to visit us again. Also Be sure to save these projects to Pinterest by Clicking Image and Be sure to scroll down and watch the video tutorials too, you'll love this Crochet Granny Stripe Stitch.

Click here to show tutorial
Here is Crochet Puff Stitch step by step video tutorial, allows you to learn a new Crochet Stitch quickly and easily. You will also know what stitches to use to crochet this pattern, what yarn to buy and what hooks are the best. – Check out the source for the video tutorial here – Crochet Puff Stitch