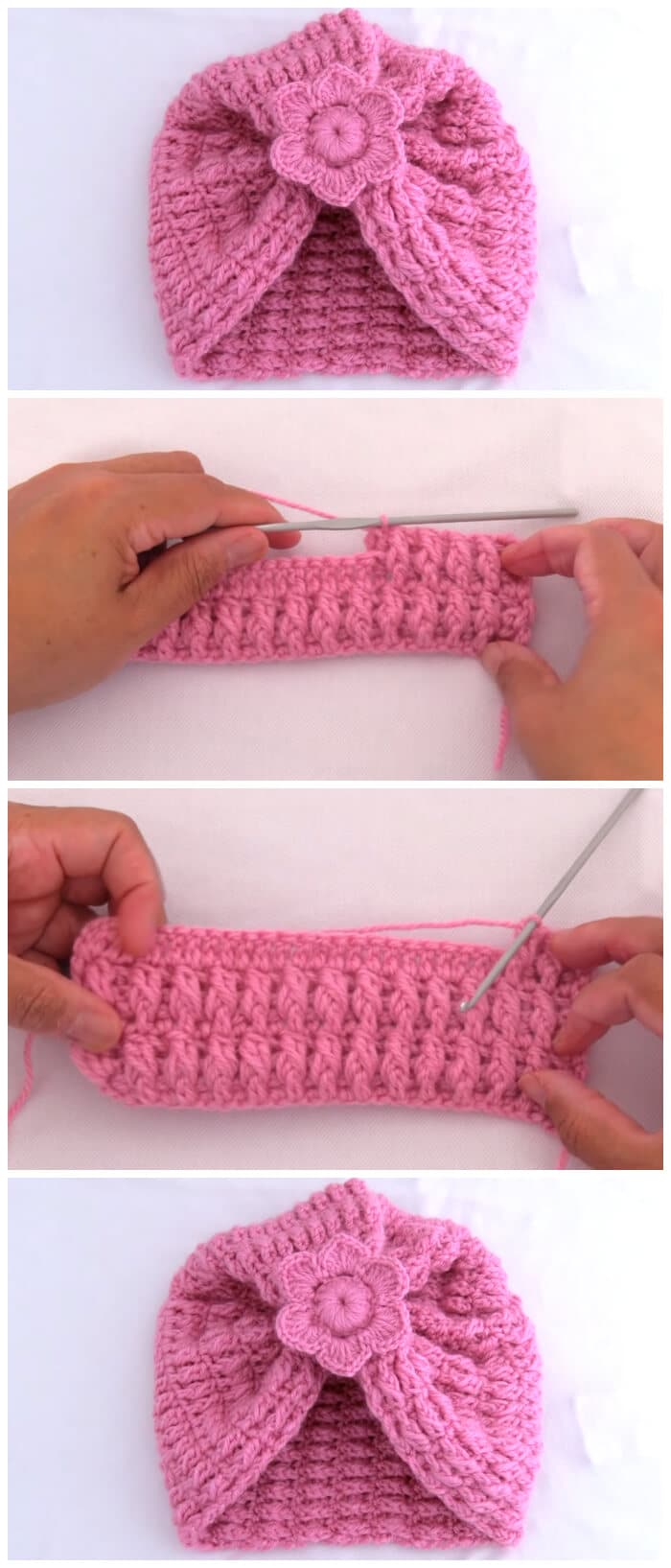 This Crochet Hat With Flower is the perfect crochet gift to give any little girl, whether it be your daughter, niece, cousin, that you want to spoil a little bit. Crochet flowers are perfect for a diverse array of projects. They can be used as appliqués on everything from hats to shoes.
This is super easy to make, and you can knock one out in an evening while watching your favorite TV show or movie. Crochet hat with a reversible 3D draped point flower is one of my most popular and basic design! A basic flower hat with a main color along with a contrasting color for the brim and flower. I hope you enjoy this one. This adorable crochet hat can be done in any size just change the hook size as seen below.
Before you dive in, it would be a great idea to head to Pinterest and create a "Crochet Hat" board if you don't already have one. (You can see my Crochet Hat board here.)
The video tutorial you'll find below will take your through every step of the process from beginning to end. What's more, you'll also need very little by way of tools and supplies. Comment below if you have any question… Let's start !
Click here to See Tutorial


If you need to adjust the speed, go to settings (in the bottom right corner of the video) and adjust the speed.