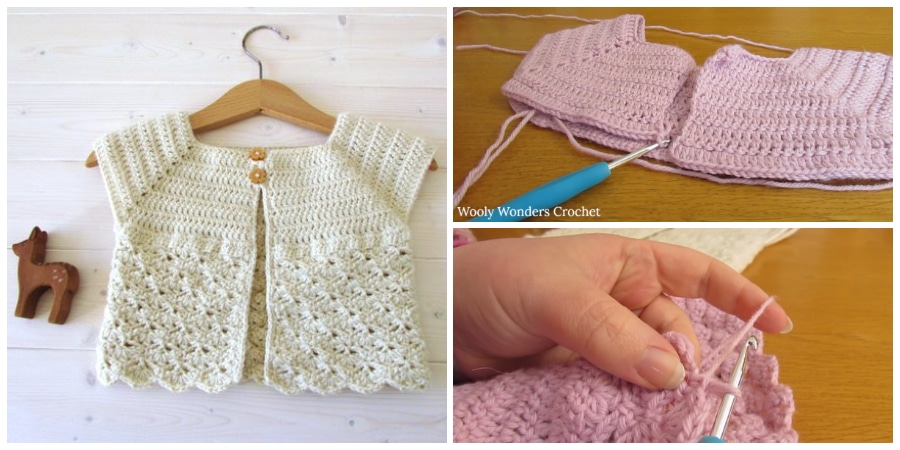 This is the first time I have tried to make a Classic Shell Stitch Cardigan. The pattern is clear and easy to understand with a video tutorial to watch for back-up if you're not sure. I totally recommend this pattern. You'll probably be too excited about this pattern to even read anything on this page. We have to say that it's an easy Classic Shell Stitch Cardigan that will fit right into your spring or summer wardrobe. Get your hooks ready to work up this amazing cardigan. This Cardigan is adorable before they even go on the baby and then of course the little one just makes your work look even cuter.
For size 0 – 6 months use a 3.5mm crochet hook | For size 6 – 12 months use a 4mm crochet hook
For size 1 – 2 years use a 4.5mm crochet hook | For size 2 – 3 years use a 5mm crochet hook
For size 3 – 4 years use a 5.5mm crochet hook
This tutorial will show you how to crochet an easy shell stitch cardigan / sweater. This cardigan is suitable for beginners. We are want to say thanks if you like to share this post to another people via your facebook, pinterest. scroll down and see what we have picked out for you.


Click here to show tutorial
You can buy written pattern from Etsy