Crochet Mini Backpack For Dolls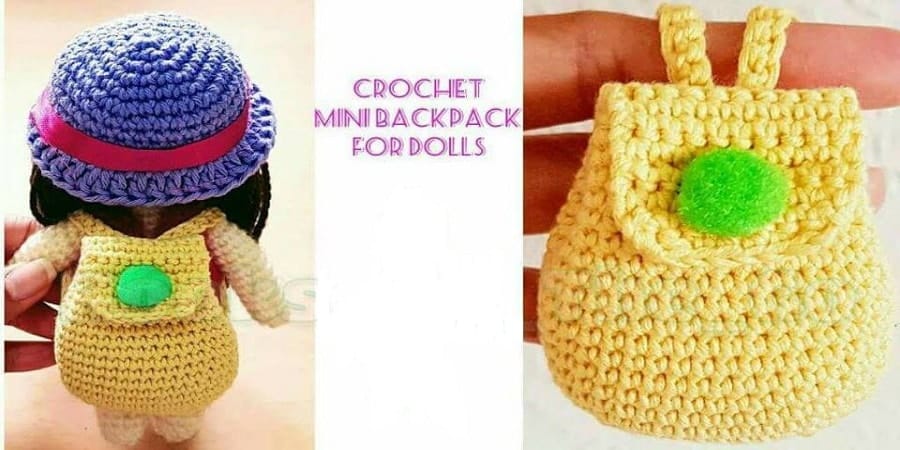 This Crochet Mini Backpack is very cute and practical. The video has a great visual step by step instruction. If you are an experienced crocheter, you can customize it to have a little pattern or use different buttons to make even cuter. You can make a few as gifts for your family and friends during this holiday season. One of the most useful accessories in our everyday life are handbags and purses. They are important and necessary which is why today, we will be showing you how to Crochet Mini Backpack For Dolls in the most efficient way possible. This mini backpacks are super cute, try to make every stitch as shown and follow the instructions carefully. The colors can be optional. Start crocheting right now with help of the video tutorial presented by us.
Be sure to save this project to Pinterest by Clicking Here and Be sure to scroll down and watch the video tutorial too, you'll love this Crochet Mini Backpack For Dolls.

Click here to show tutorial