Crochet Mini Dress – Learn to Crochet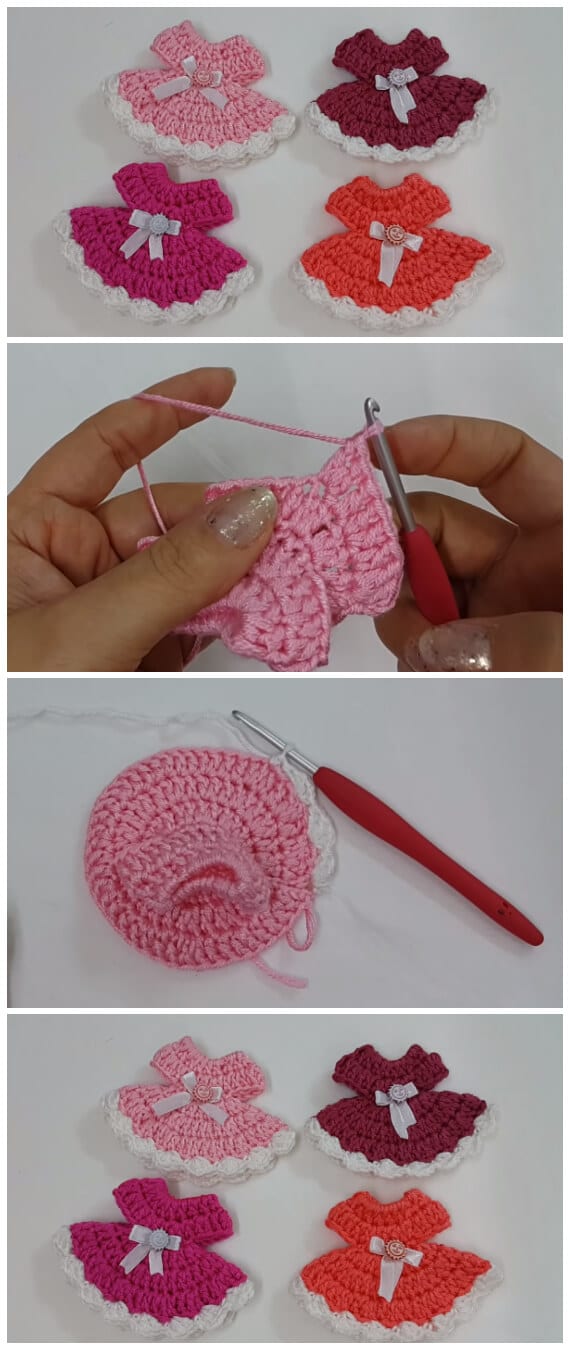 Crochet Mini Dress takes things to the next level. It celebrates color, texture, stitches, and creative design. This one is okay for beginners because it appears to made up of lots of small motifs, which means you can adjust the size as you go and add more or less joins. If you use a unique crochet technique combined with the perfect yarn then you can easily create a high fashion dress. The result is a really original piece of Crochet Mini Dress that you can be proud to show everyone. Tiny projects seem to gain a lot of popularity. There is a reason behind it, maybe even two reasons: tiny projects are easy to make and require very little time. Also, tiny projects are tons of fun to create. Watch the video and follow the step by step tutorial to learn how to make this Mini Dress from start to finish. Let's start !
Click here to show tutorial


If you need to adjust the speed, go to settings (in the bottom right corner of the video) and adjust the speed.