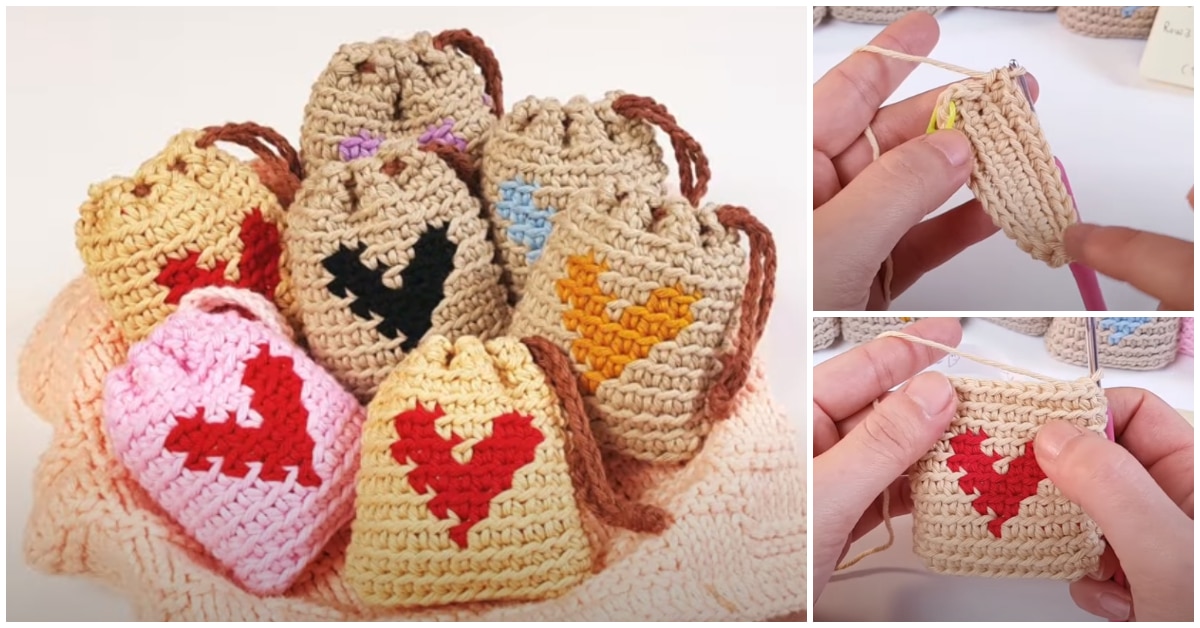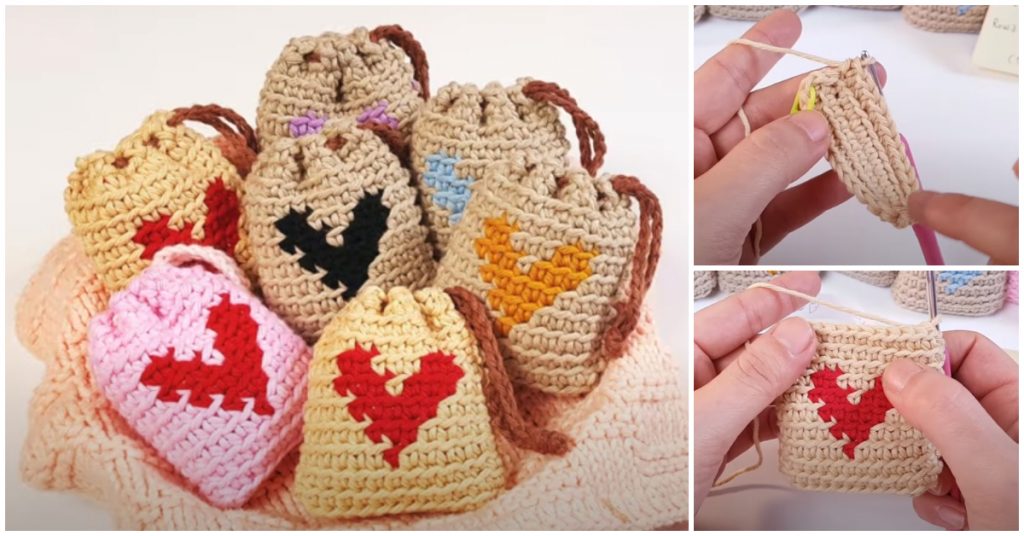 We are going to learn How to Crochet Mini Heart Pouch. These cute crochet pouches are simple enough to work up a whole bunch before heart day. Looking for an adorable purse that's a little different? Then you'll love this so easy way to crochet Valentine bag, whose design is different from everything you've seen so far! These pouches are small – probably only big enough to hold a few little candies or other small treats – but you could try using a heavier weight yarn and larger hook for a bigger heart. If you haven't seen or tried this stitch yet, I advise you do. It's super easy!
Treat your love to one in their favorite color, or get matching ones for you and your BFF for Valentine's Day! These can be made in almost any color.
Crochet hearts are also an easy to start project for beginners, and a perfect choice for Valentine. With Valentine's Day right around the corner, it's definitely time to start working on some heart patterns. So I thought it would be fun to share some heart themed projects all along.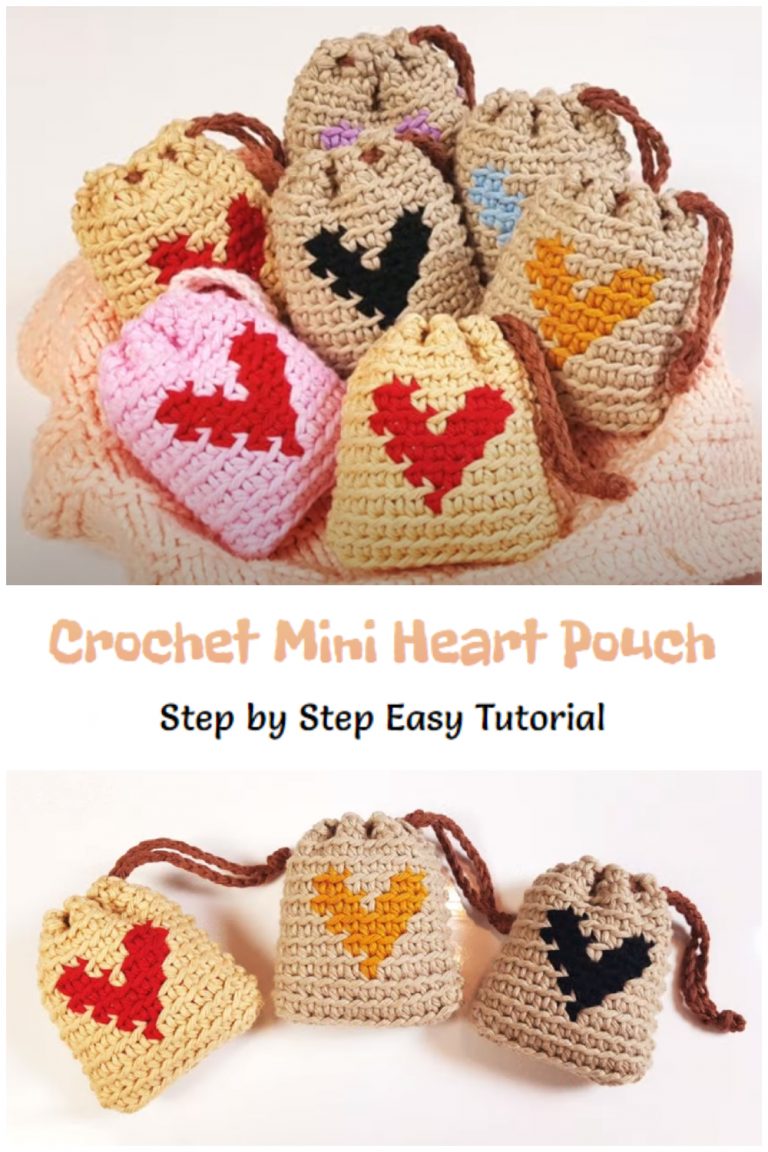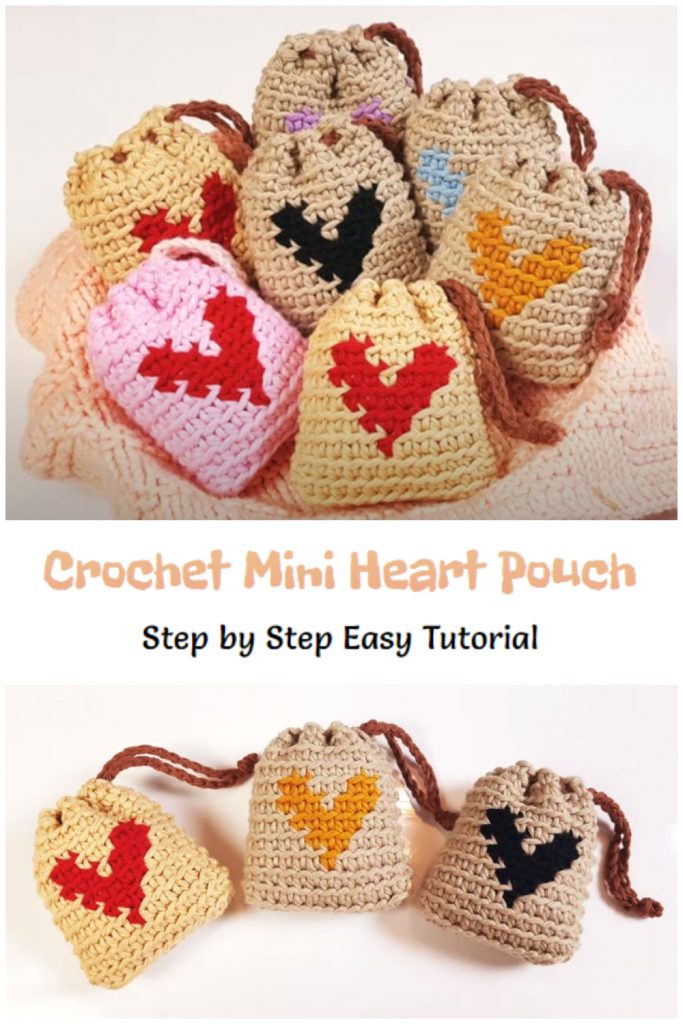 Before you begin, review this page entirely so you understand the full scope of the project.
I would love to see a picture when you're done, so please feel free to come by our Pinterest Group and show off your project! Bookmark this page to visit us again.
Thanks for visiting! Follow Crochet-Kingdom on your favorite social media sites: Pinterest, Facebook.
If like me you're always looking for patterns, Well I am here to take the frustration out of searching for your next pattern. The crochet community has grown last few years and many designers are setting up their own websites and hosting their own patterns. I like to find and show you these independent designers and bring their fabulous projects to you. Please always visit and thank the individual designers for their generosity.