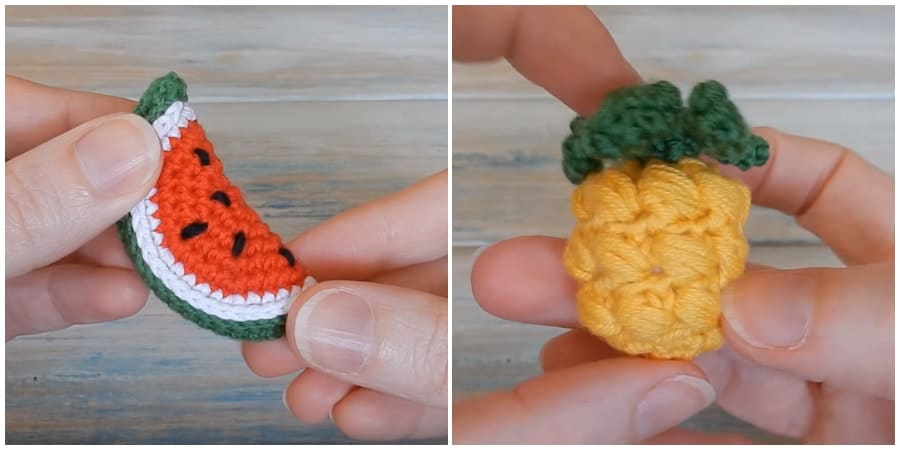 I show you how to crochet mini Pineapple and Watermelon. This fashionable crocheted pineapple is the perfect item to cheer up your kitchen! When you get the hang of the pattern, your pineapple will be finished in no time! Add a green crown on top and voilà, your tropical eye catcher is done! They would make the perfect little bag charm or accessory for a fun summer outfit. The best part about these is how quick you can whip them up. I made both of these little Pineapple and Watermelon in just a couple of hours. Crochet watermelon patterns can be used to bright lightness and fun to every part of your day.
Bookmark this page to visit us again. Also Be sure to save these projects to Pinterest by Clicking Image and Be sure to scroll down and watch the video tutorials too, you'll love this Crochet Mini Pineapple and Watermelon.
1. How to Crochet a Mini Pineapple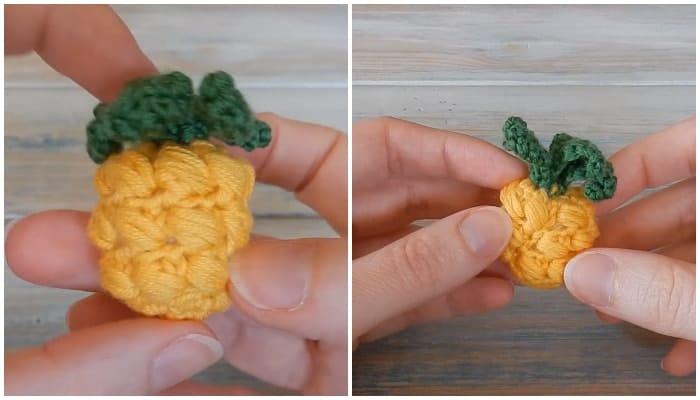 If you were a fashion designer, you could certainly design an entire runway collection around just the pineapple motif. Want to get your hands working on it? Video Tutorial is below…
Click here to show tutorial
2. How to Crochet a Mini Watermelon Slice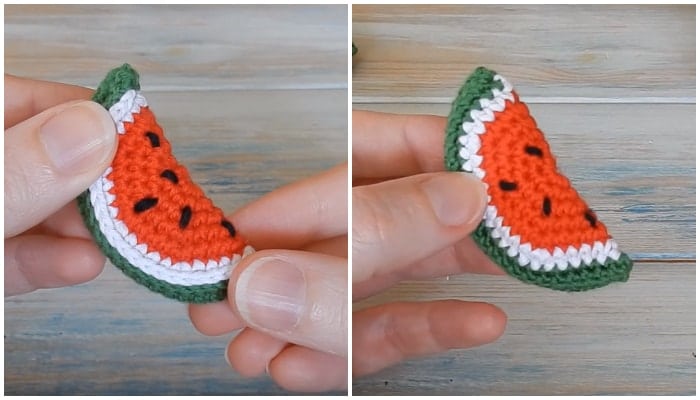 this watermelon is adorable and easy to make. Try This Super Easy And Beautiful Crochet. You Will Be Happy With Your Creation. One Of The Best Video Tutorials We Have Shared With You.
Click here to show tutorial