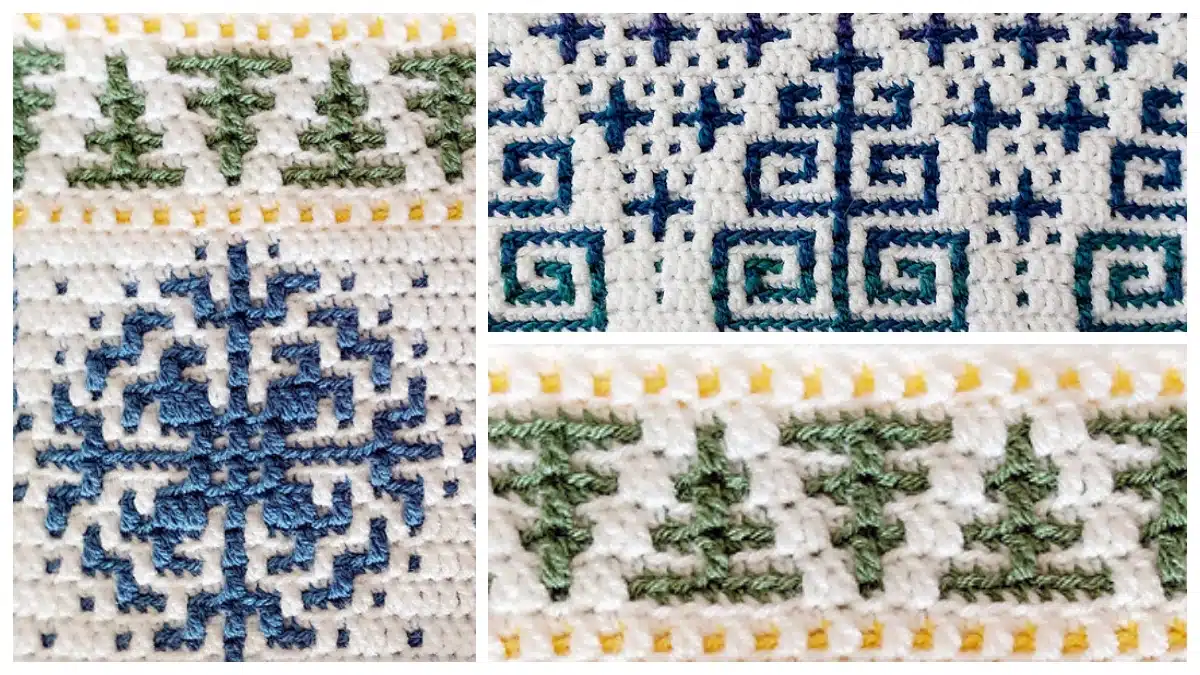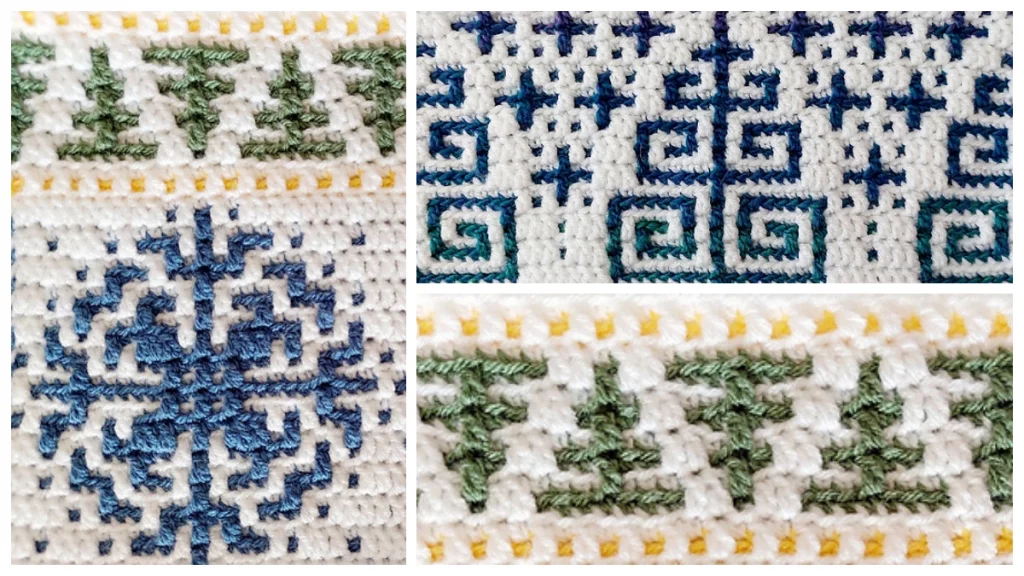 Are you ready to start working your first mosaic crochet patterns? This collection of 3 free Mosaic Christmas Crochet Patterns will get you going in the right direction. These are quick and smaller projects that would be ideal to practise on. They use simpler versions of the technique so you can get the hang of it.
If you are new to overlay mosaic crochet and need help in understanding and reading charts, this
video tutorial might be helpful
A written guide of the overlay mosaic crochet basics plus bonus pattern "Booming Mosaic"
If you plan to work a double border, read the instructions and watch the video tutorial
"Double Border. Easy Start. Three Magic Steps" before you start your project
More useful links
Is Mosaic Crochet Hard ?
Mosaic crochet, regardless of how complicated it looks, simplest calls for some stitches, contrasting yarn colors, and a few care in terms of counting. Although it could be utilized in quite a few garments, its utilization in domestic decor is particularly common.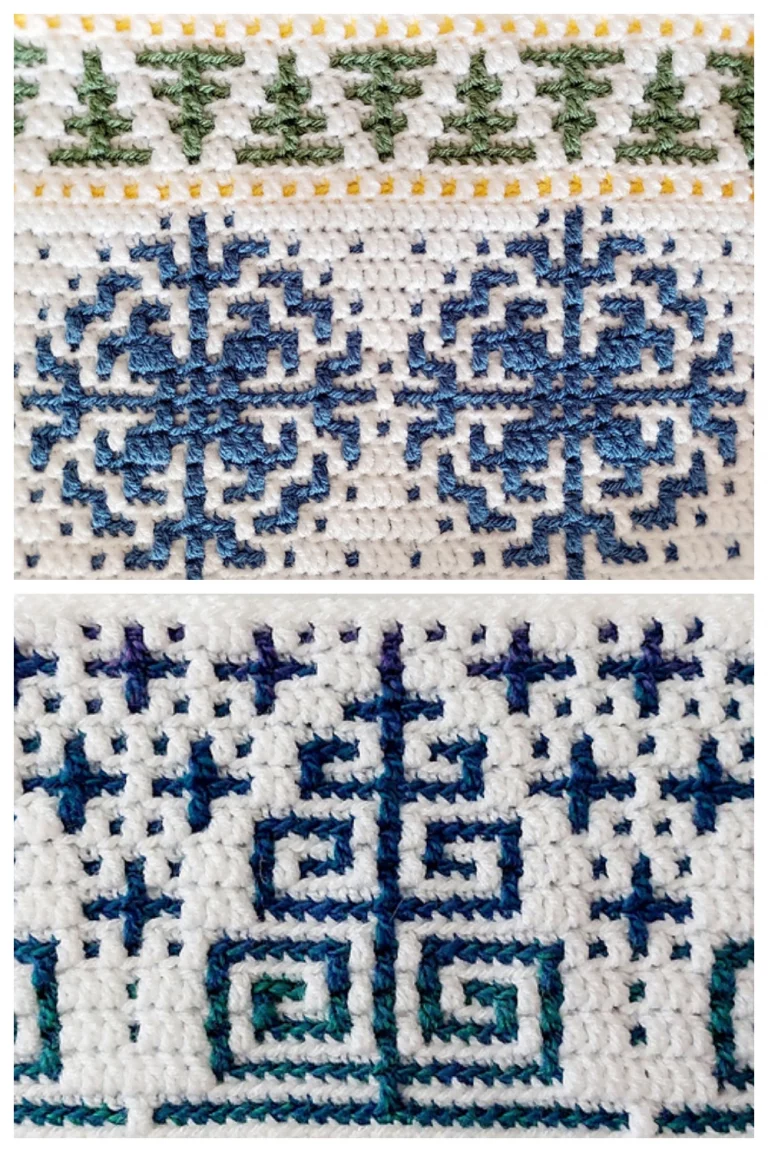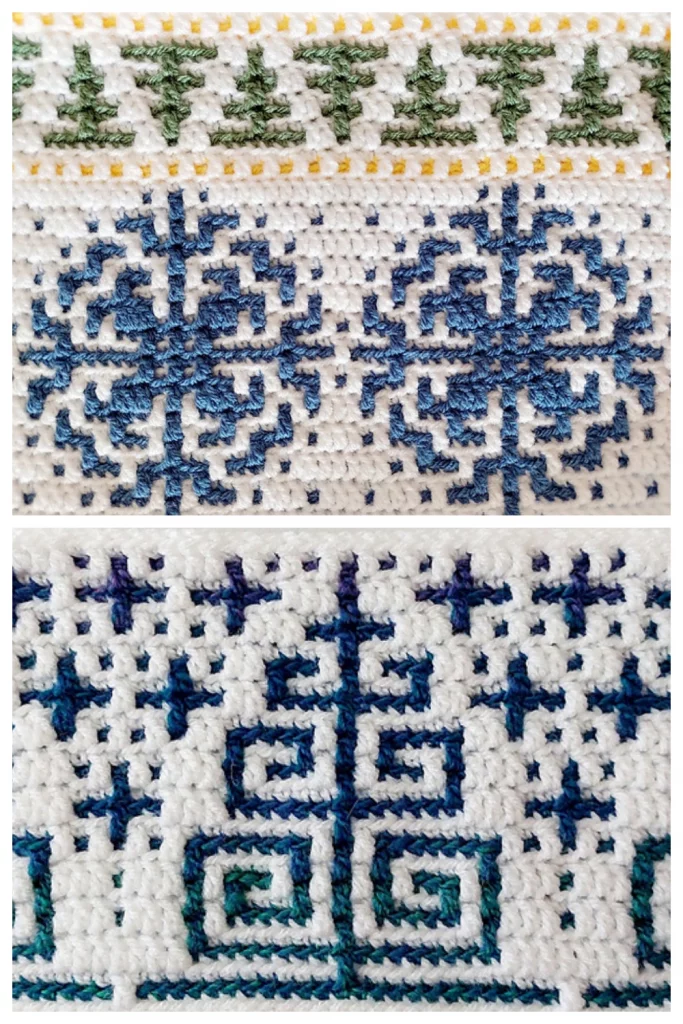 Mosaic crochet is a colour work technique that people like. The main reason being that to create an intricate design in colour, you only work with one colour at a time.
For more information: Christmas Pattern 1, Christmas Pattern 2, Christmas Pattern 3
While you're in the crafting mood, check out our favorite Crochet Stitch Patterns too!
If like me you're always looking for patterns, Well I am here to take the frustration out of searching for your next pattern. The crochet community has grown last few years and many designers are setting up their own websites and hosting their own patterns. I like to find and show you these independent designers and bring their fabulous projects to you. Please always visit and thank the individual designers for their generosity.
Happy Crocheting to you !