Crochet Popcorn Stitch Flower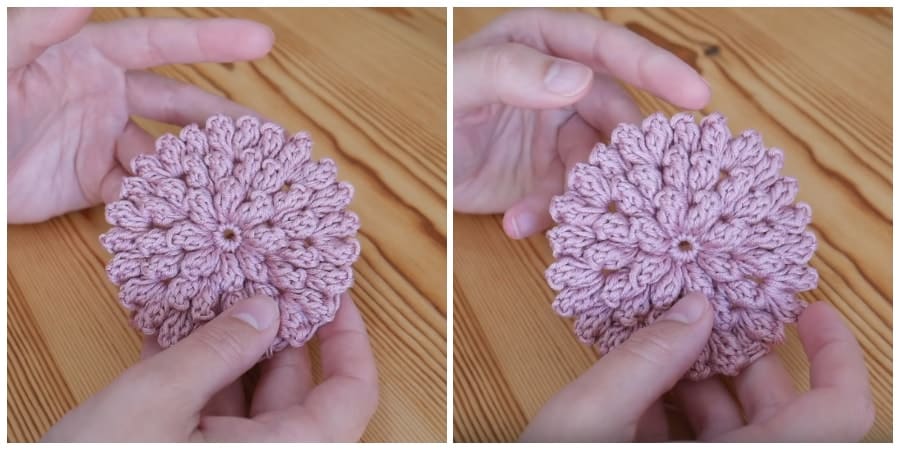 There are a plethora of Crochet Popcorn Stitch Flower patterns out there but this one is truly unique. With a single round, it makes a perfect accent for a headband or hat, with two rounds it can be used to make a beautiful motif or if you keep crocheting you can make a large round accent pillow. This beautiful flower works up quick and easy and has wonderful texture. I am sure that you have made many kind of flowers along your crocheting practice and you might thinking nothing can impress you. Believe me girls, this one of the most gorgeous Crochet Popcorn Stitch Flower will completely prove your expectations.
This pattern is quick, easy, and fun. If you're familiar with the popcorn stitch, it shouldn't take you long to work up this crocheted flower. When you see how unique this flower is, your creativity will bloom.
Be sure to save this project to Pinterest by Clicking Here and Be sure to scroll down and watch the video tutorial too, you'll love this Crochet Popcorn Stitch Flower.

Click here to show tutorial