Crochet Slippers – Video Tutorial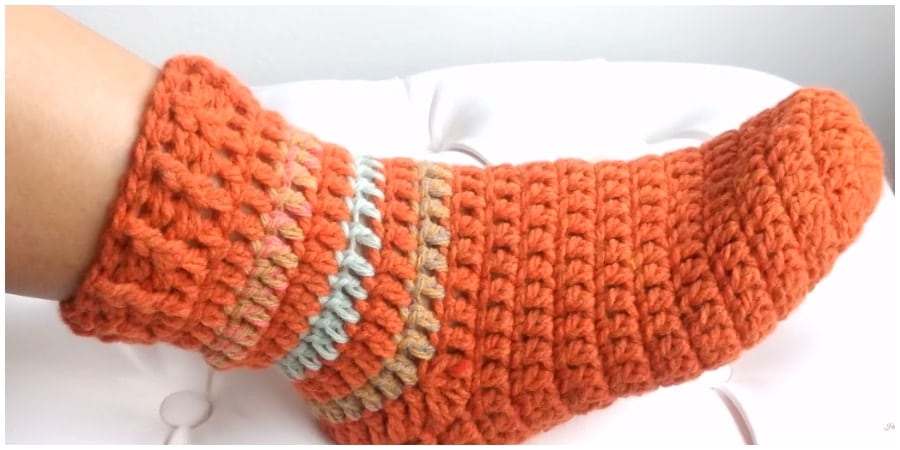 Crochet Slippers is a best way to Keeping the feet covered and warm from any kind of winter hardship. So it's the time to pay some extra heed on yourself and especially on your feet as if you would be healthy only then you can manage your house and family well. If you are seeking a pattern that looks cute, feels cozy and works up really quickly then this is the pattern that you want to look at first. They are some really cute crochet designs that you can save and come back to at a later date when you want to make even more.
Bookmark this page to visit us again. Also Be sure to save these projects to Pinterest by Clicking Here and Be sure to scroll down and watch the video tutorials too, you'll love this Crochet Slippers For Adults.

Click here to show tutorial
Crochet Slippers – Video Tutorial
It might seem that a crochet pattern for slippers is a complicated endeavor for a beginner, but there are so many easy projects to try. We have some good collection – Check out the source for 16 Free Patterns for Crochet Slippers Here.