Crochet Spike Stitch Cluster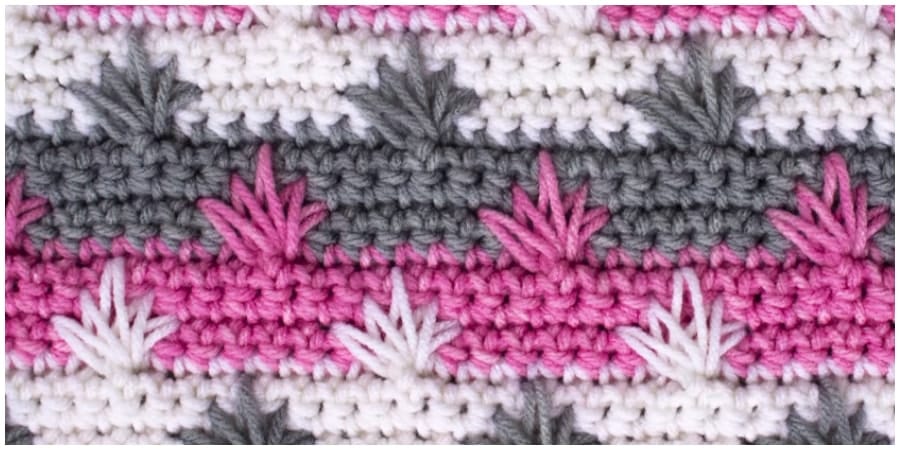 This is a Crochet Spike Stitch Cluster that you make into clusters. It's a very simple pattern consisting of single crochet stitches and elongated stitches; the only trick is knowing where to put the spike stitches. You can use any size hook or weight yarn. In this video, a size H 5 mm hook is used with medium worsted weight yarn. When you create a regular single crochet stitch, as you know, you work directly into the stitch in the previous row. A spike happens when you form that same stitch, but work it two, three, or four rows below. The stitch has also been called the elongated single crochet or the long single crochet, which gives you an idea of what it looks like.
Bookmark this page to visit us again. Also Be sure to save these projects to Pinterest by Clicking Here and Be sure to scroll down and watch the video tutorials too, you'll love this Crochet Spike Stitch Cluster.

Click here to show tutorial
Crochet Spike Stitch Cluster – Video Tutorial