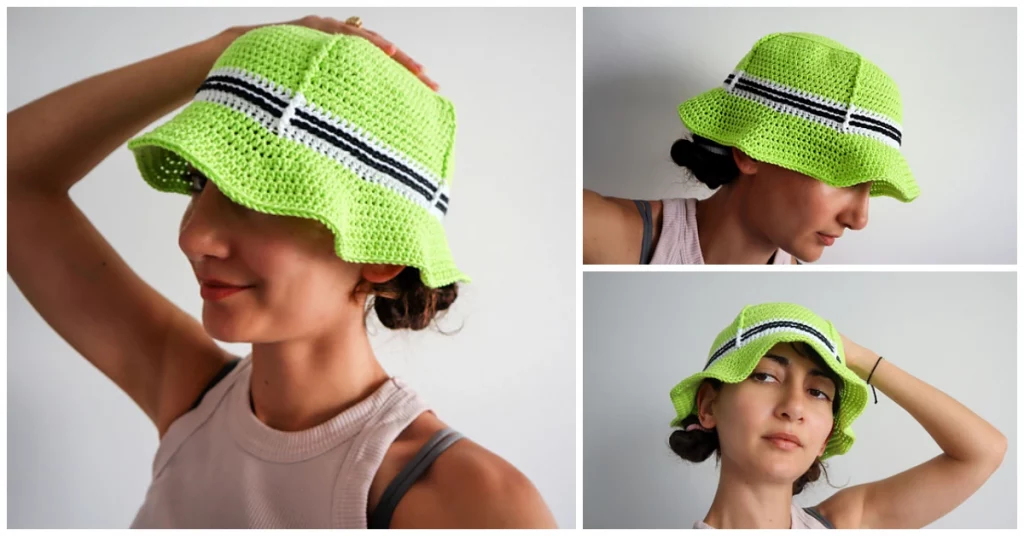 This Free Crochet Summer Bucket Hat Pattern for beginners and advanced crocheters alike are sure to be some of your new favorites. During the summer season, many people enjoy outdoor activities such as beach trips, picnics, hiking, gardening, and more. Crochet summer bucket hats can complement these activities perfectly, as they add a fashionable touch while serving a practical purpose.
Crocheting a summer bucket hat yourself can be cost-effective if you already have the necessary crochet materials (such as crochet hooks and yarn) and some basic crochet skills. In this case, you would only need to purchase the specific yarn for the hat, which can vary in price depending on the quality and type of yarn you choose.
Additionally, crocheting your own hat gives you the flexibility to choose the exact colors and materials you desire, allowing for a more personalized finished product.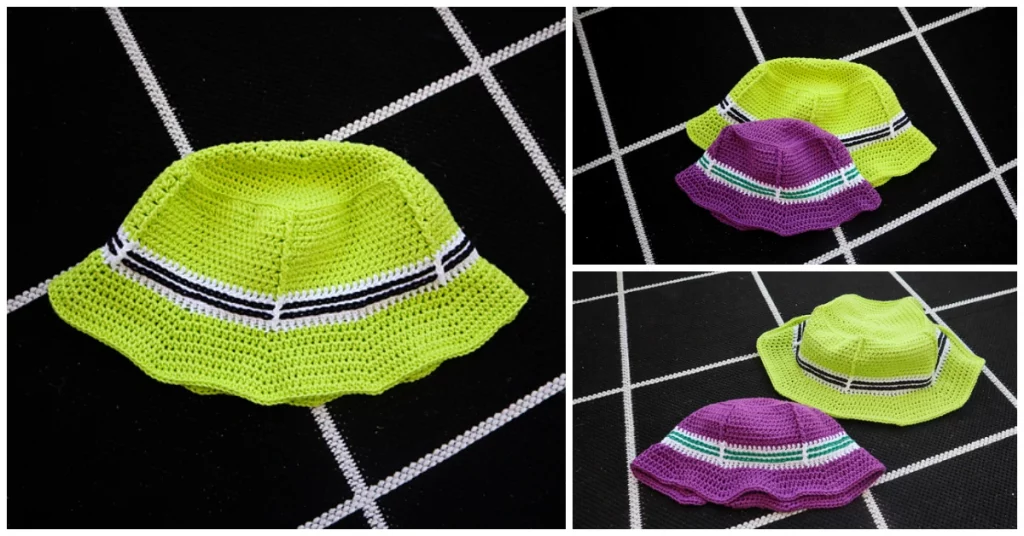 Crochet Summer Hat Pattern Overview
The Crochet Summer Bucket Hat Pattern works from the top-down, starting with a half double crochet pentagon motif in rounds, without turning.
Then, the body of the hat is worked in rounds with a front post double crochet detail. A 2nd color gets added in the last 4 rows to create a stripe.
The brim gets added in rounds, without turning, in the main color, and surface crochet additional stripes are added in a 3rd color.
You will need two hooks suitable for your yarn weight that are 1mm apart. I used 3.5mm and 4.5mm
Size is determined by the width of your starting pentagon motif. Pentagon sizes are listed below for baby (1-3yrs) kid (4-7) yrs, small adult (21″ head circumference) and large adult (23″ head circumference).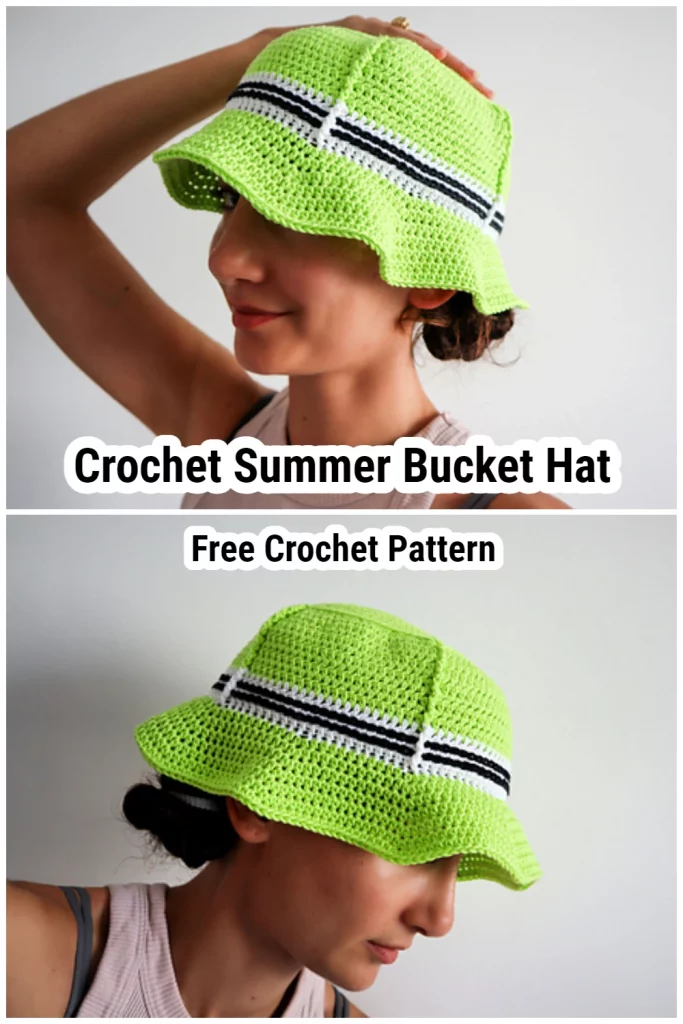 You may use any weight yarn for this pattern because we deal with absolute measurements. You can use a little under 100g of DK weight cotton yarn in my main color and just a couple scraps for the stripes.
Download PDF file for Free Crochet Pattern.
You may also like the following Free Crochet Patterns:
Follow Crochet-Kingdom.com on your favorite social media – Pinterest – Facebook – Instagram
Well I am here to take the frustration out of searching for your next pattern. I like to find and show you these independent designers and bring their fabulous projects to you. Please always visit and thank the individual designers for their generosity.
Happy Crocheting to you !