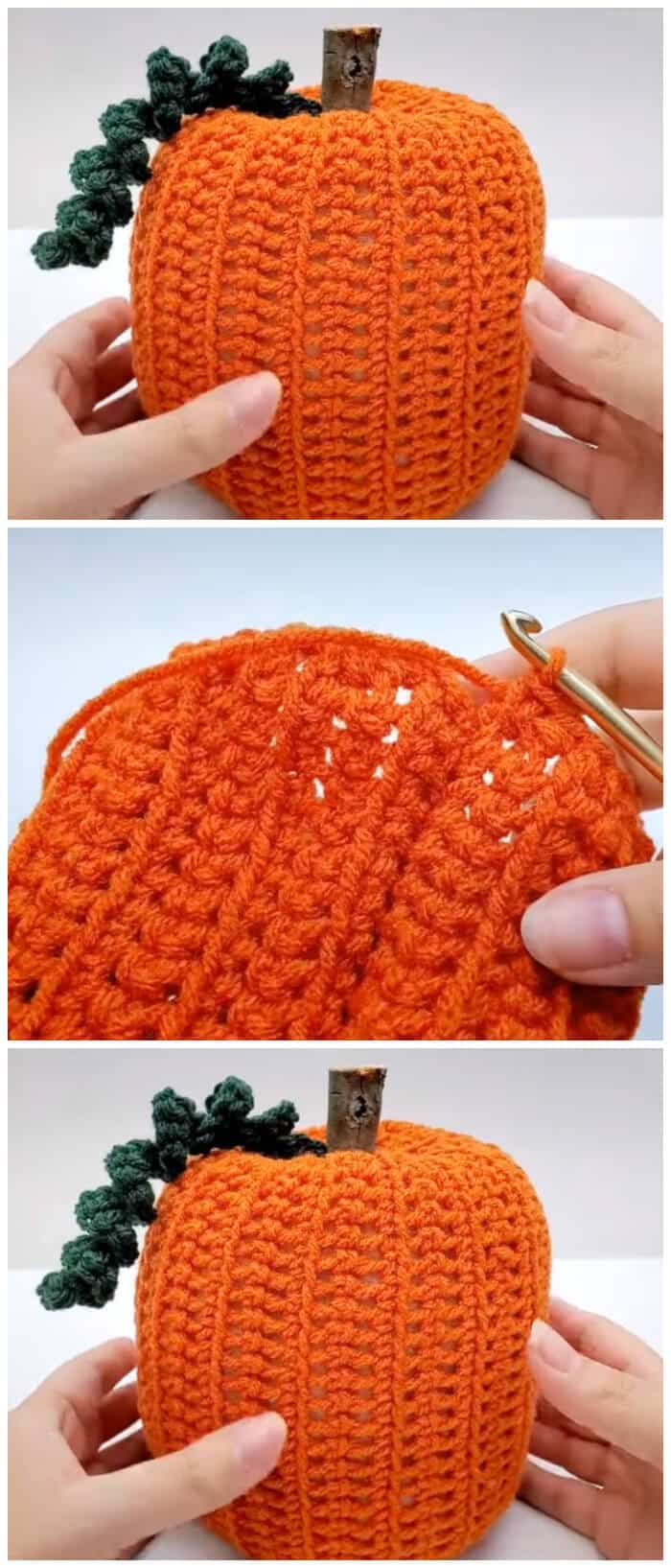 Learn how to crochet this Easy Crochet 3D Pumpkin for decoration. you can make this crochet pumpkin and size by adjusting the chain. Follow this easy crochet tutorial by bag o day crochet to learn how to make your very own crochet pumpkin. This 3D Pumpkin Earrings are super cute and just perfect for pumpkin lovers and those who are just ready for all things pumpkin! It's great for a Fall Harvest and Halloween party, Thanksgiving get together or just because!
No matter where you display this Awesome Easy Crochet 3D Pumpkin, your home will look much more festive. Best part is they don't die, so you can use them every year. Don't waste your money this year on boring, store-bought Halloween decorations. Transform your house for the holiday with this designs for your home.
Before you dive in, it would be a great idea to head to Pinterest and create a "Crochet Pumpkins" board if you don't already have one. (You can see my Crochet Pumpkins board here.)
The video tutorial you'll find below will take your through every step of the process from beginning to end. What's more, you'll also need very little by way of tools and supplies. Comment below if you have any question… Let's start !
Show Crochet Purse Tutorial


If you need to adjust the speed, go to settings (in the bottom right corner of the video) and adjust the speed.